A Dog Named Charlie
by Berni Dymet
Col. 3:11 As God's chosen ones, holy and beloved, clothe yourselves with compassion, kindness, humility, meekness, and patience.
I was staying overnight with a friend recently. It was a cold night, so I was pleased to get inside the front door. And almost immediately, I was greeted by a dog. Now this was the scruffiest little looking excuse for a dog that I've ever seen.
Short, black - at least he used to be. He was going seriously grey, scruffy, with an almost wiry coat.
 
Charlie was, quite obviously on in years with a bit of a hobble, arthritis no doubt. Now, I have to tell you, I'm not generally a dog person. But within just a half hour, I was taken by Charlie.
He came to sit with me - gentle, kind. Does that sound kind of weird for a dog? I fell in love with little old Charlie.
Seems to me there are so many Charlies in this world; people who on the outside don't seem to have much to offer. But actually, they have the power to light up our days.
Those people - those Charlies - are so precious. To God. To you. To me.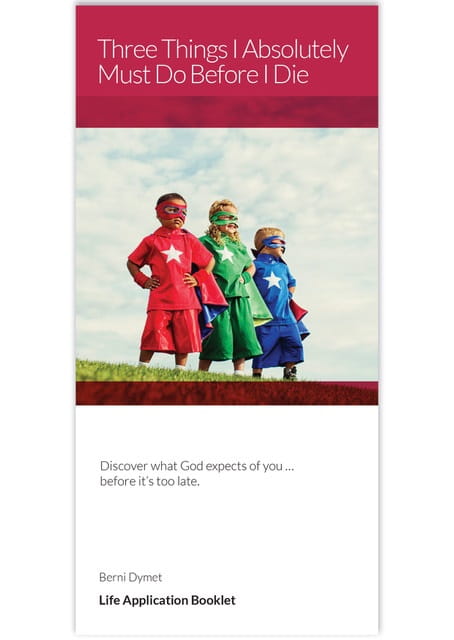 YOUR FREE BOOKLET – THREE THINGS I ABSOLUTELY MUST DO BEFORE I DIE
Here's a vital question for you to consider: If you died tonight, would you be ready for eternity? Now, many people know that it's all about having a simple faith in Jesus Christ. Nothing more, nothing less. But … do you have the sort of faith that Jesus talked about? To help you answer that question for sure, that's what our latest Life Application Booklet is all about: Three Things I Absolutely Must Do Before I Die. We would absolutely love to send you your very own FREE copy to help you make sure that you have the right answer, to the most important question of all.