Before Time Began
by Berni Dymet
Psalm 139:14 I praise you, for I am fearfully and wonderfully made. Wonderful are your works; that I know very well.
We live in a world that tells us we're worth something … IF,
IF we're attractive. IF we're successful. IF we make lots of money. IF we have position or status. IF we follow the latest fashions and trends. There's always that illusory IF….. Think about it. Without that dreaded IF - that nagging sense of inadequacy, how would the advertising industry sell us that latest useless thing that we just don't need?
But before time began - God knew us - you and me. 
He created our innermost being - He knit us together in our mother's wombs. You and I - we're fearfully and wonderfully made. Our frame wasn't hidden from Him when we were being made in that secret place, when we were being woven together in the depths of the earth.
His eyes saw our unformed bodies and all the days that He'd planned for us were already written in His heart before even one of them existed. Before time began. How precious is that?
Here endeth the dreaded "IF".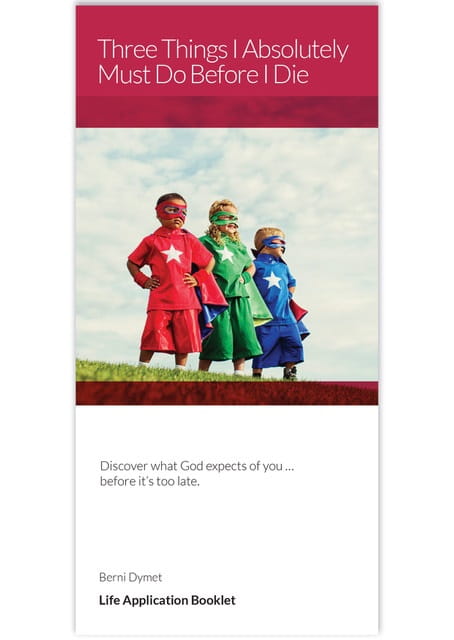 YOUR FREE BOOKLET – THREE THINGS I ABSOLUTELY MUST DO BEFORE I DIE
Here's a vital question for you to consider: If you died tonight, would you be ready for eternity? Now, many people know that it's all about having a simple faith in Jesus Christ. Nothing more, nothing less. But … do you have the sort of faith that Jesus talked about? To help you answer that question for sure, that's what our latest Life Application Booklet is all about: Three Things I Absolutely Must Do Before I Die. We would absolutely love to send you your very own FREE copy to help you make sure that you have the right answer, to the most important question of all.