Does it Work? 
by Berni Dymet
Titus 2:11-12 For the grace of God has appeared, bringing salvation to all, training us to renounce impiety and worldly passions, and in the present age to live lives that are self-controlled, upright, and godly...
For years - I looked at this whole Christianity gig - and to tell you the truth, from where I sat - it just didn't really fly. 
I mean, big stone churches. Bibles. Bishops. All those trappings - somehow got in the road of what it was all about. 
The question that I needed to have answered was - well, does it work? Clearly, if I became a Christian there are some things that I'd have to give up. No good mincing words - Christianity does has a moral basis to it.  So if I was going to have to give up some things - well, I'd want to know that it made sense. That it worked.
Not unreasonable really.
I don't know quite how to put it without sounding trite - but 10 years on - for me, absolutely it works. But it's no good me telling you that. That's a decision each one of us has to make for ourselves.  
And that's how it should be. All I'd like to do is to encourage you - don't waste this life. 
Explore. Investigate. Examine. Experience.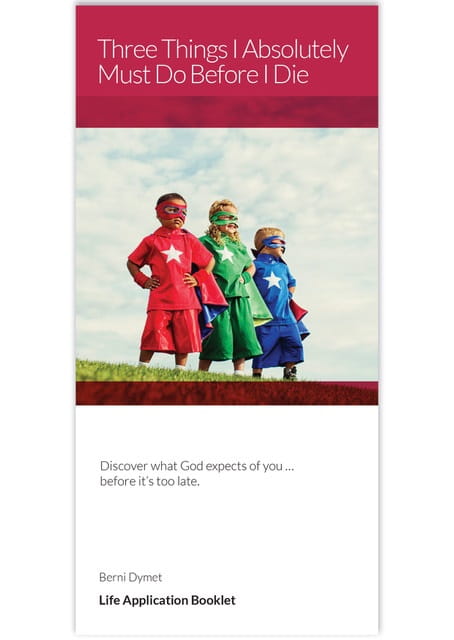 YOUR FREE BOOKLET – THREE THINGS I ABSOLUTELY MUST DO BEFORE I DIE
Here's a vital question for you to consider: If you died tonight, would you be ready for eternity? Now, many people know that it's all about having a simple faith in Jesus Christ. Nothing more, nothing less. But … do you have the sort of faith that Jesus talked about? To help you answer that question for sure, that's what our latest Life Application Booklet is all about: Three Things I Absolutely Must Do Before I Die. We would absolutely love to send you your very own FREE copy to help you make sure that you have the right answer, to the most important question of all.