Hide and Seek
by Berni Dymet
Mat. 7:7 Ask, and it will be given to you; search, and you will find; knock, and the door will be opened for you.
Sometimes, it can feel like - well, it's a bit like we're playing hide and seek with God. Maybe we kind of believe He's out there…somewhere. Okay, perhaps we have blown it? Maybe we have wandered off in the wrong direction. But one morning we wake up and there's a question nagging away at us, deep inside somewhere, "Where is God".
That happened to Israel once. Their whole world caved in. Instead of enjoying the promised land, they were slaves in exile, in Babylon. But this is what God said to them.
When you call upon me and come and pray to me, I will hear you. When you search for me you will find me. If you seek me with all your heart, I will let you find me.
Some days, we get to imagining that we'll never find Him, that we'll never really know Him. But that's not true. All we have to do is to seek Him with all our hearts and we will find Him, because this God is a findable God.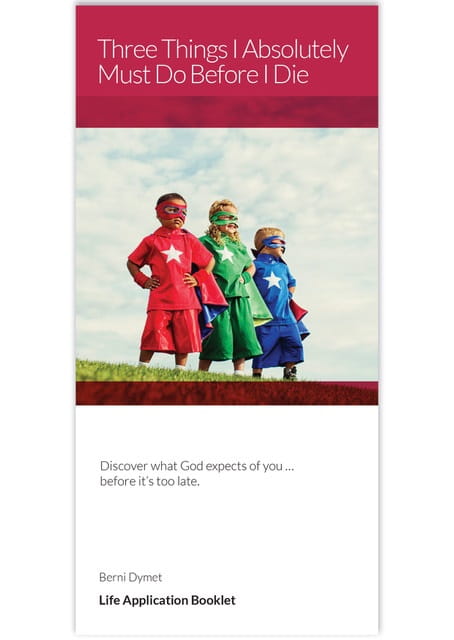 YOUR FREE BOOKLET – THREE THINGS I ABSOLUTELY MUST DO BEFORE I DIE
Here's a vital question for you to consider: If you died tonight, would you be ready for eternity? Now, many people know that it's all about having a simple faith in Jesus Christ. Nothing more, nothing less. But … do you have the sort of faith that Jesus talked about? To help you answer that question for sure, that's what our latest Life Application Booklet is all about: Three Things I Absolutely Must Do Before I Die. We would absolutely love to send you your very own FREE copy to help you make sure that you have the right answer, to the most important question of all.