Kingdom Currency
by Berni Dymet
Mark 12:30-31 "You shall love the Lord your God with all your heart, and with all your soul, and with all your mind, and with all your strength.' The second is this, 'You shall love your neighbor as yourself.' There is no other commandment greater than these."
Each kingdom or realm or country in this world has its own currency - the US dollar, the UK pound sterling, the Indian rupee, the Democratic Republic of Congo's Congolese Frank.
The Kingdom of God has its own currency too - but, well, it's a little different. It's a double sided coin. Listen to how Jesus describes it:
The most important commandment is to love the Lord your God with all your heart and soul and mind and strength. And the second one is to love your neighbor as yourself.
The currency of the Kingdom of God is love. And it's different to the currencies of the kingdoms of this world.
See in those kingdoms, success is about how much of the currency - the dollars or pounds or rupees or franks - how much you earn and how much you spend.
But in the economy of God's Kingdom, success is about….how much we lose. How much we sacrifice. How much we give. And the reason is: the currencies are different.
It's a God thing.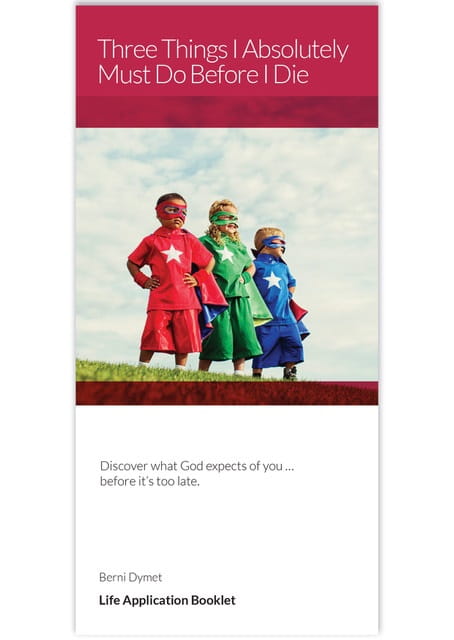 YOUR FREE BOOKLET – THREE THINGS I ABSOLUTELY MUST DO BEFORE I DIE
Here's a vital question for you to consider: If you died tonight, would you be ready for eternity? Now, many people know that it's all about having a simple faith in Jesus Christ. Nothing more, nothing less. But … do you have the sort of faith that Jesus talked about? To help you answer that question for sure, that's what our latest Life Application Booklet is all about: Three Things I Absolutely Must Do Before I Die. We would absolutely love to send you your very own FREE copy to help you make sure that you have the right answer, to the most important question of all.