The Farmer
by Berni Dymet
Psalm 119:76 Let your steadfast love become my comfort according to your promise to your servant.
I recently had the opportunity to visit a friend - he's a farmer. I was heading up his way, so I decided to drop in and say 'Hi'.
Now I live in a busy, smoggy city. But on this farm - it was like a different world. Acres of tall, lush sugar cane, a warm gentle breeze blowing, it was truly idyllic. 
But as we sat in his kitchen, talking over a cup of tea, what I heard is that he had all the pressures and concerns - the very same ones - that those people in my bustling city have. His surroundings were different, but his issues were the same.
Sometimes we think that if we could change this or that, or leave this place and move over there - everything would be instantly better. We're just kidding ourselves.
And this farmer told me how in the darkest hour of his life, he came to realise how great God's love for him really was.
That's the same too. Doesn't matter who we are, or where we live.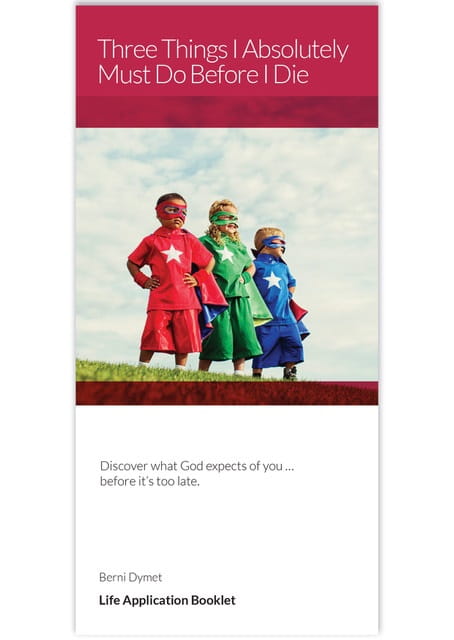 YOUR FREE BOOKLET – THREE THINGS I ABSOLUTELY MUST DO BEFORE I DIE
Here's a vital question for you to consider: If you died tonight, would you be ready for eternity? Now, many people know that it's all about having a simple faith in Jesus Christ. Nothing more, nothing less. But … do you have the sort of faith that Jesus talked about? To help you answer that question for sure, that's what our latest Life Application Booklet is all about: Three Things I Absolutely Must Do Before I Die. We would absolutely love to send you your very own FREE copy to help you make sure that you have the right answer, to the most important question of all.