The Gift of Life
by Berni Dymet
Romans 6:23 For the wages of sin is death, but the free gift of God is eternal life in Christ Jesus our Lord.
I happen to think that becoming an organ donor is one of the most obvious things that any of us can do.
I mean, if I'm killed in a car accident tomorrow, why shouldn't someone else have the gift of life through my kidneys or liver or heart? I won't need them. To me, it's just the obvious thing to do.
The people I really admire, though, are the ones who donate a kidney to a friend while they're still alive. It's easy enough to give your organs away when you don't need them anymore - but when you're alive - well, that really is a gift of life.
And that's why when I look at what Jesus did for me on the cross - I just can't comprehend it. The Son of God - brutally nailed to a cross, to pay for all my stupid mistakes - I... there just aren't any words to describe how I feel. A gift of life?
The gift of life. Eternal life.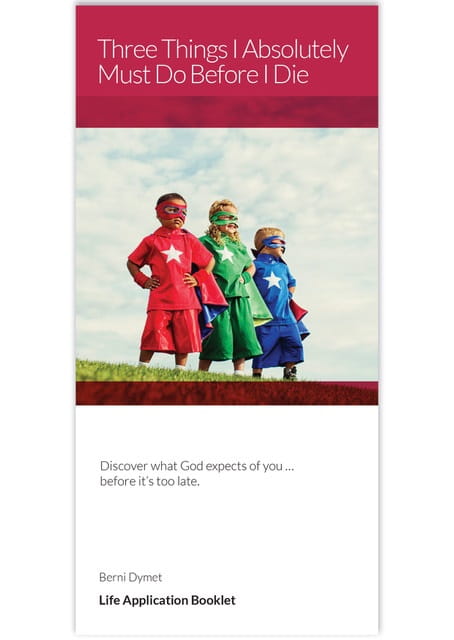 YOUR FREE BOOKLET – THREE THINGS I ABSOLUTELY MUST DO BEFORE I DIE
Here's a vital question for you to consider: If you died tonight, would you be ready for eternity? Now, many people know that it's all about having a simple faith in Jesus Christ. Nothing more, nothing less. But … do you have the sort of faith that Jesus talked about? To help you answer that question for sure, that's what our latest Life Application Booklet is all about: Three Things I Absolutely Must Do Before I Die. We would absolutely love to send you your very own FREE copy to help you make sure that you have the right answer, to the most important question of all.