The Graph
by Berni Dymet
1 John 5:13 I write these things to you who believe in the name of the Son of God, so that you may know that you have eternal life.
The stock market's a funny thing. Shares go up and shares go down. And one of the things I've learned is the importance of graphs. If I focus just on the movement of a stock over the last day or even week - what I get is a short-term view. 
If I look at that same stock however graphed over 6 months, a year, even two - that gives me a whole different perspective. It takes me out of the short term - to give me the context - the big picture which is so vitally important in making any investment decision. 
I wonder whether in life, we don't spend most of our time on the short-term graphs. Reacting and dealing with the things happening right now. But when we stand back - take a longer-term view … you know what we see?
Life here on this earth is fleetingly short. And what really matters is the eternity that follows, because eternity is such a long time. And that is so important in making our life investment decisions.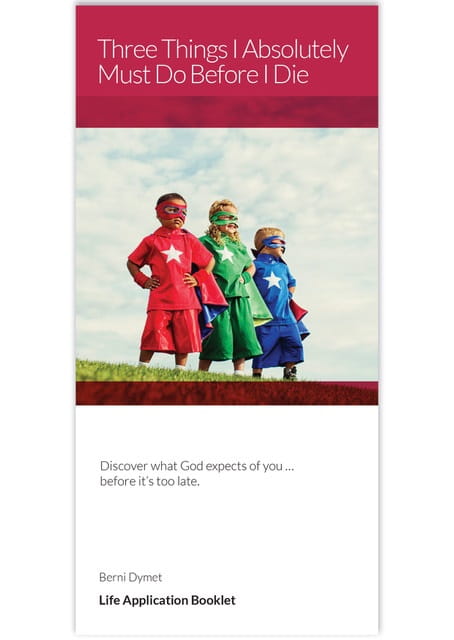 YOUR FREE BOOKLET – THREE THINGS I ABSOLUTELY MUST DO BEFORE I DIE
Here's a vital question for you to consider: If you died tonight, would you be ready for eternity? Now, many people know that it's all about having a simple faith in Jesus Christ. Nothing more, nothing less. But … do you have the sort of faith that Jesus talked about? To help you answer that question for sure, that's what our latest Life Application Booklet is all about: Three Things I Absolutely Must Do Before I Die. We would absolutely love to send you your very own FREE copy to help you make sure that you have the right answer, to the most important question of all.