Why Bethlehem
by Berni Dymet
Phil. 2:7-8 And being found in human form, he humbled himself and became obedient to the point of death— even death on a cross.
I was looking the other day at a recent photograph of Bethlehem. A town with lots of cream brick buildings set amongst some dry-ish looking hills. It's a great photo - a sunset.
But I'm thinking - why did God choose Bethlehem two thousand years ago as the time and the place for His Son Jesus to be born? I mean, why not New York, Paris, London, Tokyo or Beijing in the 21st century?
Think of the power of TV and the internet for Jesus to tell His story. He could have reached billions with a well targeted marketing campaign in this global village.
But God, God didn't choose any of those. He chose Bethlehem - a little village. Two thousand years ago a little baby quietly slips into the world. In a stable.
And from those humble beginnings, this Jesus turns the world upside down.
Why did God choose Bethlehem? That stable? That time?
What was He trying to say to us about who He is? What do you think?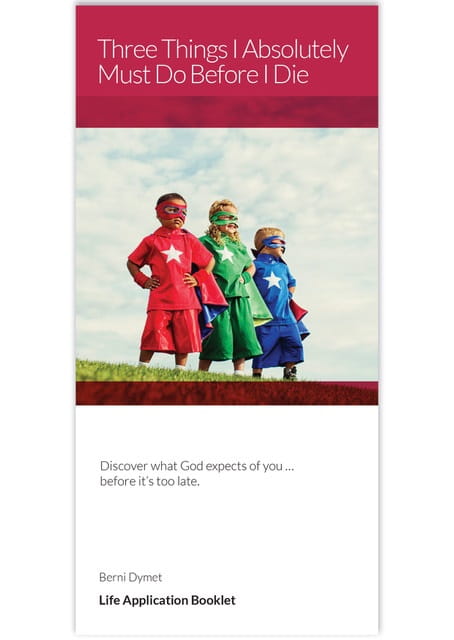 YOUR FREE BOOKLET – THREE THINGS I ABSOLUTELY MUST DO BEFORE I DIE
Here's a vital question for you to consider: If you died tonight, would you be ready for eternity? Now, many people know that it's all about having a simple faith in Jesus Christ. Nothing more, nothing less. But … do you have the sort of faith that Jesus talked about? To help you answer that question for sure, that's what our latest Life Application Booklet is all about: Three Things I Absolutely Must Do Before I Die. We would absolutely love to send you your very own FREE copy to help you make sure that you have the right answer, to the most important question of all.