Monday, August 1, 2022
God's Safety Net
"All have sinned and fall short of the glory of God" (Romans 3:23).
Visitors to San Francisco can't help but be amazed at that architectural wonder called the Golden Gate Bridge. During its initial phases of construction, a number of workers lost their grip and fell to their deaths in the San Francisco Bay.
Needless to say, this slowed down the construction process quite dramatically. The builders were trying to think of a way to remedy this, so they did something that had never been done before.
A giant net was installed under the construction area. The workers knew that if they did fall, the net would catch them. It wouldn't be a pleasant experience, but they would live to tell about it. The result was they could work without the fear of dying. They were able to move quickly and finish the project.
Did you know that God has put a safety net under you? By that I mean, when you slip, when you fall, when you make a mistake, it doesn't mean that your name has been blotted out of the Book of Life and that you are now persona non grata with God. Because He came into your heart, forgave you, and committed Himself to you, He now protects you, sealed you, and justified you as a result of that commitment.
The fact is that we as Christians will sin and fall short. The Scriptures, as well as our own experiences in life, tell us this is true. According to 1 John 1:8, "If we say that we have no sin, we deceive ourselves, and the truth is not in us." This is not an excuse for ungodly living. Nor is it a license for sin. It is a simple acknowledgment of reality.
For more relevant and biblical teaching from Pastor Greg Laurie, go to www.harvest.org
and
Listen to Greg Laurie's daily broadcast on OnePlace.com.
Watch Greg Laurie's weekly television broadcast on LightSource.com.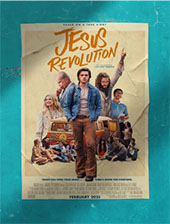 In thanks for your gift, you can receive Jesus Revolution.
Discover how God transformed an unlikely generation . . . and how He can do it again today! This book, soon to be released in the form of a major motion picture, is our gift to you in thanks for your support in the month of January.