How You Can Discover Renewed Spiritual Strength
February 3
May the God of hope fill you with all joy and peace in believing, so that by the power of the Holy Spirit you may abound in hope.
One illustration I like to use when describing the Spirit's work in our lives is to set a glove on a table next to a Bible. Then I'll tell the glove, "Go ahead and pick up that Bible." Of course, the glove can't do that because it has no life. It doesn't matter how passionate I am about telling that glove to open the Bible, it won't do it. It's helpless.
But if I pick up that glove and put my hand it in, then the glove can do whatever my hand can do. The dexterity of my hand becomes the dexterity of that glove. The strength of my hand becomes the glove's strength.
Apart from the Spirit of God in our lives, we're just like that glove, spiritually speaking. We don't have the ability on our own to obey God. But when the Spirit comes into our lives, He's like a hand in a glove. His strength and power becomes our strength and power!
Many people try to live spiritually like a glove without a hand. They follow the latest self-help trend to make themselves better, but they are always left unsatisfied. Let God's Spirit fill you like a hand in a glove and you'll discover renewed spiritual strength!
GIVE GOD CONTROL OVER YOUR LIFE AND YOU'LL DISCOVER A RENEWED SENSE OF SPIRITUAL STRENGTH.
---

For more from PowerPoint Ministries and Dr. Jack Graham, please visit www.jackgraham.org
and
Listen to Dr. Jack Graham's daily broadcast on OnePlace.com.
Watch Jack Graham and Powerpoint Ministries Video Online.

Revitalize your prayer life in 30 days!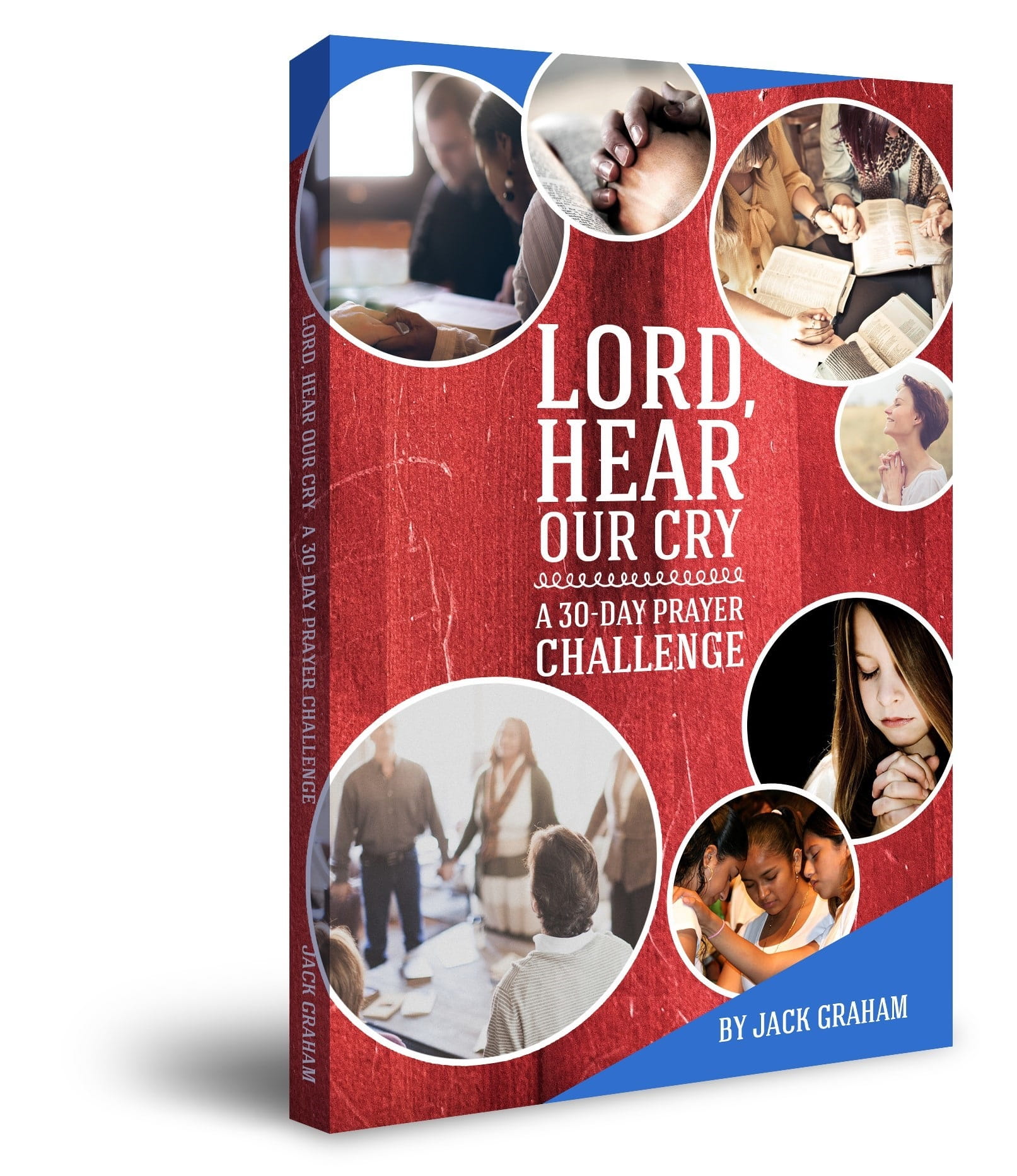 We want to help you Discover how to revitalize your prayer life in 30 days, by sending you Pastor Graham's book, 'Lord, Hear Our Cry.' It's our gift to thank you for your donation to help proclaim the Gospel 'til the whole world hears.
Thank you!
Jack Graham
PowerPoint Ministries