Exhibit Number 850
by Berni Dymet
John 14:27 Peace I leave with you; my peace I give to you.
A few months ago I saw the weirdest thing on TV; these young people, sprinting through a cavernous chamber in a grand old art gallery in London. Every thirty seconds - a sprinter would race through so fast; you'd think their life depended on it.
Now they called this "art."
Well, the other day, I found myself during a spare hour or so at the Tate Gallery in London. And blow me down, if I'm not almost bowled over by a sprinter. 
I couldn't believe it - it was that thing I'd seen on TV. And all these months later - they were still running every thirty seconds. In fact, its art exhibit number 850.
I couldn't get over the fact that they were still sprinting - all these months later. Weren't they exhausted??
I don't know, I wonder whether we don't sometimes live our lives that way; running as though our lives depended on it.  And all along, Jesus is whispering "My peace I leave with you. My peace I give to you."
Hmm.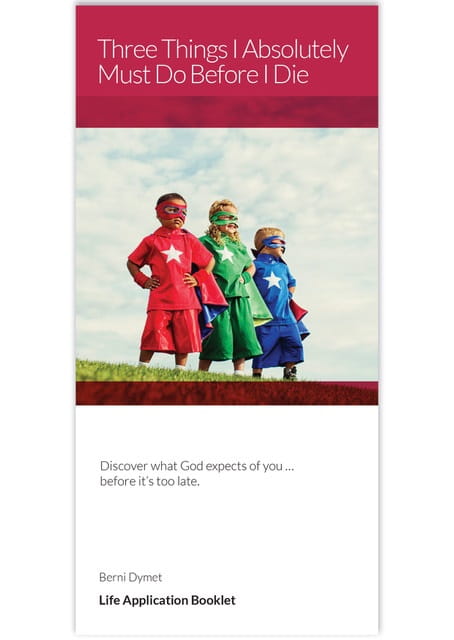 YOUR FREE BOOKLET – THREE THINGS I ABSOLUTELY MUST DO BEFORE I DIE
Here's a vital question for you to consider: If you died tonight, would you be ready for eternity? Now, many people know that it's all about having a simple faith in Jesus Christ. Nothing more, nothing less. But … do you have the sort of faith that Jesus talked about? To help you answer that question for sure, that's what our latest Life Application Booklet is all about: Three Things I Absolutely Must Do Before I Die. We would absolutely love to send you your very own FREE copy to help you make sure that you have the right answer, to the most important question of all.