Gethsemane

by Berni Dymet
Matt. 26:36 Then Jesus went with them to a place called Gethsemane; and he said to his disciples, "Sit here while I go over there and pray."
I was talking with well-known photographer Ken Duncan the other day about a series of photos that he's published in his book "Where Jesus Walked."
One of these photos that really grabbed my eye is the one that he took in the garden of Gethsemane. The place where Jesus prayed just before He was betrayed.
In the garden, there's an olive grove. But these olive trees don't look like the ones down at my local nursery. They look really, really old and gnarled. In fact, Ken was telling me that these are the very same olive trees that Jesus prayed under.
No wonder they looked old. If only they could talk.
Two thousand years on they're still there. And in two thousand years, their message hasn't changed. Jesus died on a cross for you and for me. To pay the price of our rejection of God.
And as I looked at these trees in the photo - they seem to stand there, like … sentinels ... messengers … like a living invitation.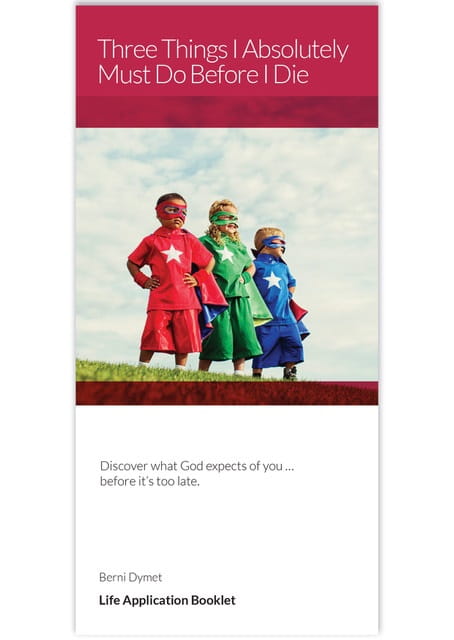 YOUR FREE BOOKLET – THREE THINGS I ABSOLUTELY MUST DO BEFORE I DIE
Here's a vital question for you to consider: If you died tonight, would you be ready for eternity? Now, many people know that it's all about having a simple faith in Jesus Christ. Nothing more, nothing less. But … do you have the sort of faith that Jesus talked about? To help you answer that question for sure, that's what our latest Life Application Booklet is all about: Three Things I Absolutely Must Do Before I Die. We would absolutely love to send you your very own FREE copy to help you make sure that you have the right answer, to the most important question of all.