Teenagers on the Train
by Berni Dymet
Prov. 29:17 Discipline your children, and they will give you rest; they will give delight to your heart.
I was on a train recently into the city, when an elderly man - well into his eighties - got on at one of the stops.  He had two walking sticks and was very frail.  Myself and another man went to stand up so that the elderly man could sit down. 
The thing I noticed though were these three young teenage girls - I guess they were around fourteen or fifteen - who just looked at the elderly man, but completely ignored him.
Now - perhaps I'm being a little old-fashioned, but shouldn't those teenagers have been the first to give up their seats? 
Our kids are so precious - and yet to help them shine, they need discipline and instruction. That's hard work.  It's a grind. Some days … it's downright soul destroying. Believe you me … I know.
But what I also know is that as I see my three, now young adult children, they are a delight to my heart. 
It seems that all that hard work - somehow, I'm just not sure how - eventually pays off.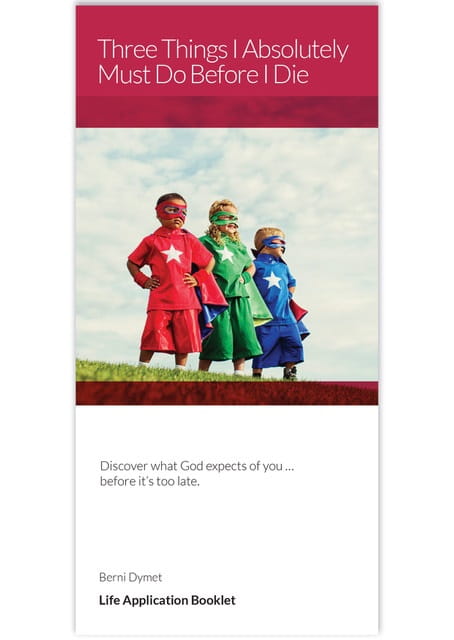 YOUR FREE BOOKLET – THREE THINGS I ABSOLUTELY MUST DO BEFORE I DIE
Here's a vital question for you to consider: If you died tonight, would you be ready for eternity? Now, many people know that it's all about having a simple faith in Jesus Christ. Nothing more, nothing less. But … do you have the sort of faith that Jesus talked about? To help you answer that question for sure, that's what our latest Life Application Booklet is all about: Three Things I Absolutely Must Do Before I Die. We would absolutely love to send you your very own FREE copy to help you make sure that you have the right answer, to the most important question of all.