The Breath of God 
by Berni Dymet
Ezek. 37:5 Thus says the Lord GOD to these bones: I will cause breath to enter you, and you shall live.
Ever had one of those days where every joint in your body just aches? It's almost like your bones have dried out - they're creaking.
It can feel like that deep in our soul too. It's like life's just a valley full of dry old bones. No hope. No future.  Just dry and empty ... 
But here's something that just might breathe some new life into those dry bones. The word used for the Holy Spirit - throughout the Bible - Old and New Testament - means "breath". It's the sense of moving air - and over and over again, we see God's Spirit breathe new life into something that should never live again.
Into a valley - Ezekiel Chapter 37. What God the Holy Spirit does - is breathe new life into us. 
I can look back on times in my life where there simply wasn't a future. There wasn't any hope. And each time, each time, God breathed new life into me.
That's why I'm here with you today. The breath of God. New Life.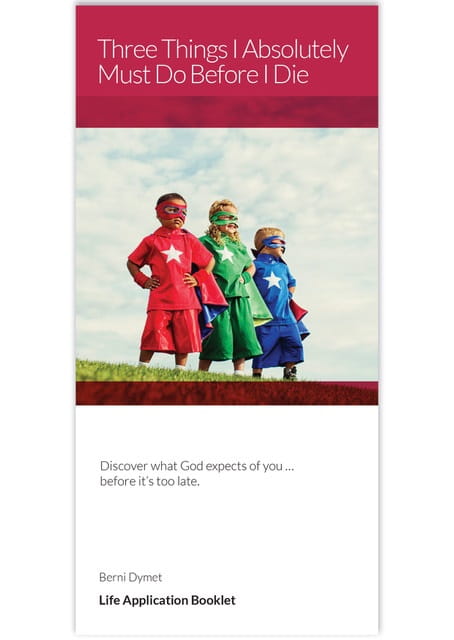 YOUR FREE BOOKLET – THREE THINGS I ABSOLUTELY MUST DO BEFORE I DIE
Here's a vital question for you to consider: If you died tonight, would you be ready for eternity? Now, many people know that it's all about having a simple faith in Jesus Christ. Nothing more, nothing less. But … do you have the sort of faith that Jesus talked about? To help you answer that question for sure, that's what our latest Life Application Booklet is all about: Three Things I Absolutely Must Do Before I Die. We would absolutely love to send you your very own FREE copy to help you make sure that you have the right answer, to the most important question of all.