From Praying the Names of God Week Twenty-Two, Day Four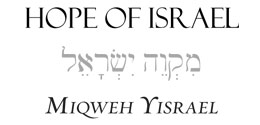 The Name
Hope is the great stabilizer. It steadies us in times of fear and difficulty, not because we know that everything will turn out as we want, but because we know that God is trustworthy. Hope is what helps us stay on course regardless of circumstances. Biblical hope finds its roots in God and in his goodness, mercy, and power. We exercise our hope when we endure patiently. We nurture our hope when we read God's Word. Though we hope for earthly blessings, our greatest hope is aimed at the life to come, when God will not only wipe away our tears but invite us to share his joy forever. When you pray to Miqweh Yisrael, the Hope of Israel, you are praying to the One who saves all those who trust in him.
Key Scripture
A blessing on the man who puts his trust in the LORD, with the LORD for his hope. He is like a tree by the waterside that thrusts its roots to the stream; when the heat comes it feels no alarm, its foliage stays green; it has no worries in a year of drought, and never ceases to bear fruit... Hope of Israel, LORD! (Jeremiah 17:7-8, 13 JB)
***
Thursday
PRAYING THE NAME
Though he slay me, yet will I hope in him. (Job 13:15)
My soul waits for the Lord
more than watchmen wait for the morning,
more than watchmen wait for the morning.
O Israel, put your hope in the LORD,
for with the LORD is unfailing love
and with him is full redemption. (Psalms 130:6-7)
Reflect On: Job 13:15 and Psalms 130:6-7
Praise God: For his unfailing love.
Offer Thanks: For the gift of hope.
Confess: Any tendency toward hopelessness.
Ask God: To show you how to bring your mind into alignment with his truth.
Antismoking campaigns have been enormously successful over the last thirty years, painting cigarette smoking as dangerous, dirty, and disgusting—the nastiest of habits with the nastiest of consequences. But there's another silent killer on the prowl that few people are warning against. Taking a cue from the antitobacco campaign, the warning we need to hear today is this: "Caution, Hopelessness May Be Hazardous to Your Health."
That's the conclusion of numerous clinical studies showing a direct link between feelings of hopelessness and the incidence of diseases like hypertension, coronary disease, and cancer. In fact, chronically high levels of hopelessness may lead to premature death. In one study of eight hundred elderly Americans funded by the National Institute on Aging, participants were asked to answer this question: "Are you hopeful about the future?" Those who responded "no" were classified as hopeless. Then the participants were tracked for the next three to seven years. Of those classified as "hopeless," 29 percent died compared with only 11 percent of those classified as "hopeful."
Though a variety of factors may be at work when it comes to linking hopelessness and illness, it is possible that feelings of hopelessness may lead to biochemical changes that weaken our immune systems. Just as hopelessness weakens our bodies, it can also damage our souls. Hope, by contrast, is a tonic for both body and soul. One of my favorite definitions of hope comes from writer and playwright Jean Kerr: "Hope is the feeling you have that the feeling you have isn't permanent." But the biblical notion of hope is far sturdier. For one thing, biblical hope is not merely a matter of emotions. It doesn't involve pumping ourselves up or mere wishful thinking. Nor does it depend on circumstances. Instead, it is deeply rooted in our relationship with God, who is the repository of our hope.
Hope gives us the steady confidence that God is working for our good in all things, as Paul tells us in Romans 8:28. And all means all. Illness, emotional problems, failure, hardship, betrayal, calamity, financial ruin, even death—nothing can ultimately swallow our hope. We may at times feel disappointed, depressed, afraid, sad, or confused, but we will never give way to despair. Hope gives us supernatural staying power so that we can endure until the day God fulfills the greatest of all his promises—inviting us to spend the rest of our lives forever in his presence. That's where true hope will lead you if you let it.
For more from Ann Spangler, please visit her blogspot on Christianity.com. And be sure to check out Ann's newest books on AnnSpangler.com. To hear more from Ann Spangler, sign up today at annspangler.substack.com.
---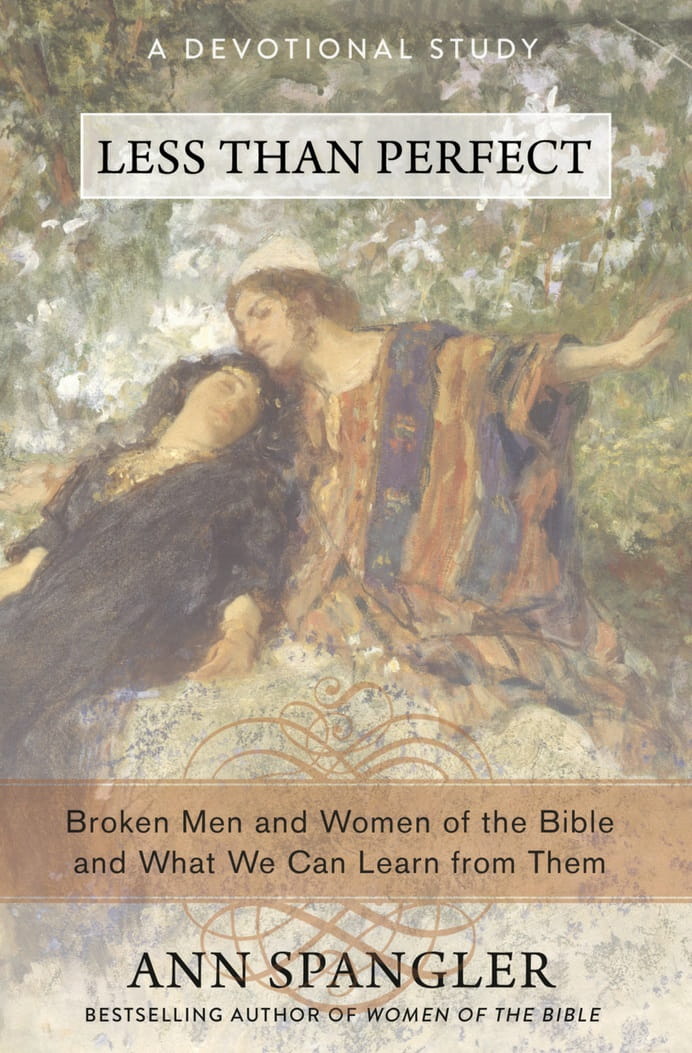 Meet your spiritual ancestors as they really were: Less Than Perfect: Broken Men and Women of the Bible and What We Can Learn from Them.