From Praying the Names of God Week Twenty-Four, Day Two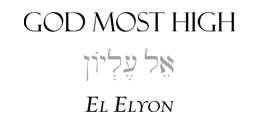 The Name
When applied to God, the term Elyon, meaning "Highest" or "Exalted One," emphasizes that God is the highest in every realm of life. In the New Testament, Jesus is known as the Son of the Most High while the Holy Spirit is the power of the Most High. All who belong to Christ are revealed as sons and daughters of the Most High by imitating the Father in heaven. When you praise the Most High, you are worshiping the One whose power, mercy, and sovereignty cannot be matched.
Key Scripture
When that period was over, I, Nebuchadnezzar, lifted my eyes to heaven, and my reason returned to me. I blessed the Most High, and praised and honored the one who lives forever. For his sovereignty is an everlasting sovereignty, and his kingdom endures from generation to generation. (Daniel 4:34 NRSV)
***
Tuesday
PRAYING THE NAME
For you, O LORD, are the Most High over all the earth;
you are exalted far above all gods. (Psalm 97:9)
Reflect On: Psalm 97
Praise God: For he is exalted far above all gods.
Offer Thanks: Because the God of all the earth has revealed himself to you.
Confess: Any overemphasis on pleasure or comfort in your life.
Ask God: To sharpen his image in your soul.
Psalm 97 paints a powerful picture of the Most High. A God so awesome that mountains melt before him! So magnificent that the earth trembles in his presence! A God above everything and everyone!
The psalmist's words made me wonder how different my life would be if I could etch this vision into my soul. How could I take my eyes off such a God? Wouldn't this picture of him dominate my thoughts? Wouldn't it compel my devotion and reshape my response to life, moment by moment, day after day?
Wondering why I find it hard to keep God's majesty in view, it occurred to me to wonder what really was "most high" in my life. What had I been paying most attention to lately—thinking about, dreaming about, desiring? Was it God—or something else? The truth pricked. Hadn't I been spending an awful lot of time envisioning that little cottage near the beach I wanted? Dreaming about those gorgeous sunsets and the sand beneath my feet? Plotting and scheming to make it a reality? Sadly, I realized that earthly pleasures meant to bless had crept in, dulling my appetite for God.
I began to wonder what other pleasure-seeking habits were at work in me to displace God. How soft had I become? Was I in danger of developing what I call "spiritual cataracts"? Had my soul become so clouded by everything but God that I could only catch an occasional glimpse of him? What needed to change so that I could put the focus back where it belonged?
Perhaps you live as I do in a land of plenty. If so, ask yourself whether the good things of this life may be clouding your vision of who God is. Start by identifying what or who is "most high" in your own mind and heart. Is it God or something else—a relationship, a job, plans for your children, a dream for your future? If you find that your love for God has been edged out by lesser things, join me in begging God's forgiveness and asking for his mercy. Ask him to show you how to make him "Most High" in your heart as he is Most High in heaven and on earth.
For more from Ann Spangler, please visit her blogspot on Christianity.com. And be sure to check out Ann's newest books on AnnSpangler.com. To hear more from Ann Spangler, sign up today at annspangler.substack.com.
---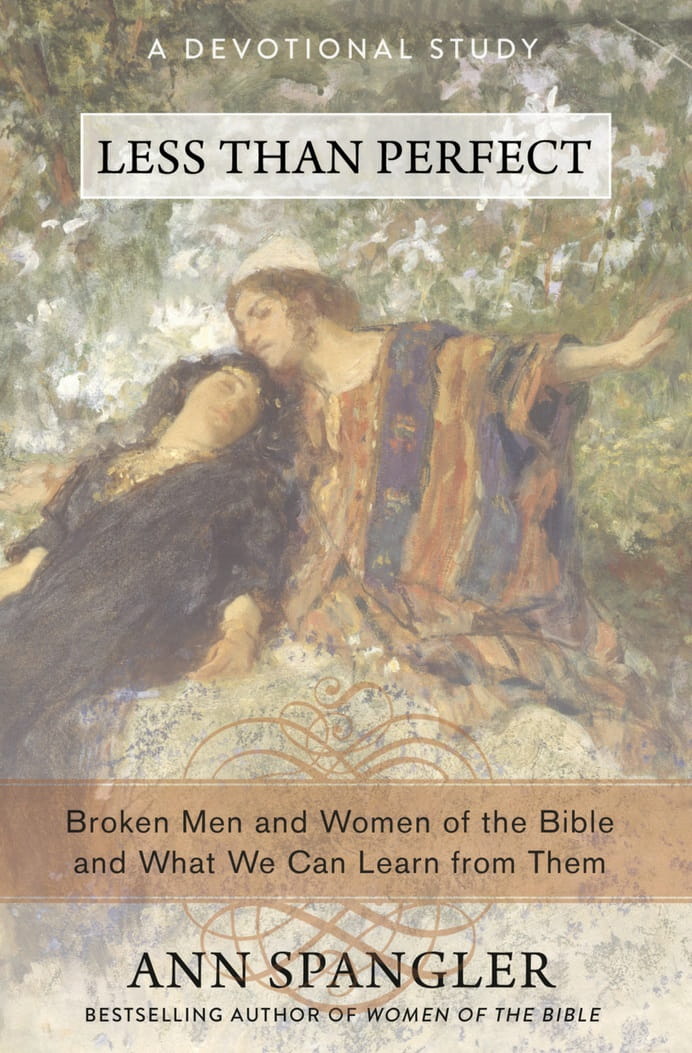 Meet your spiritual ancestors as they really were: Less Than Perfect: Broken Men and Women of the Bible and What We Can Learn from Them.