From Praying the Names of God Week Twenty-Four, Day Three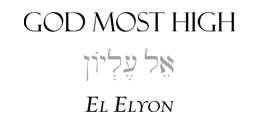 The Name
When applied to God, the term Elyon, meaning "Highest" or "Exalted One," emphasizes that God is the highest in every realm of life. In the New Testament, Jesus is known as the Son of the Most High while the Holy Spirit is the power of the Most High. All who belong to Christ are revealed as sons and daughters of the Most High by imitating the Father in heaven. When you praise the Most High, you are worshiping the One whose power, mercy, and sovereignty cannot be matched.
Key Scripture
When that period was over, I, Nebuchadnezzar, lifted my eyes to heaven, and my reason returned to me. I blessed the Most High, and praised and honored the one who lives forever. For his sovereignty is an everlasting sovereignty, and his kingdom endures from generation to generation. (Daniel 4:34 NRSV)
***
Wednesday
PRAYING THE NAME
But love your enemies, do good, and lend, expecting nothing in return. Your reward will be great, and you will be children of the Most High; for he is kind to the ungrateful and the wicked. Be merciful, just as your Father is merciful. (Luke 6:35-36 NRSV)
Reflect On: Luke 6:27-36
Praise God: For his all-surpassing goodness.
Offer Thanks: For the ways God has shown you mercy.
Confess: Any pride that would keep you from modeling God's character.
Ask God: For the grace to display God's character to those who don't deserve it.
Convicted sniper John Allen Muhammed, suspected of killing thirteen people and wounding six more, purportedly left a tarot card inscribed with the message "I am God" at the scene of one of the shootings in the Washington, D.C., area.
Just who, you may wonder, does the sniper think God is? His definition of God strikes us as obscene, as though God and power are an exact equation. But when you take power and subtract from it goodness, kindness, justice, and mercy, you get a monster, not God. Perhaps it is not surprising, as Elmer Towns suggests, that demons identified Jesus as the Son of the Most High on more than one occasion. Because being "Most High" in terms of power is what Satan has been after all along. He wants to rule and dominate, to destroy and kill. His lust for absolute power is what absolutely defines him.
But look at how Jesus defined "Most High." He told anyone who wanted to become a "child of the Most High" to be kind and merciful, to act as though they were "most low"—loving their enemies, doing good to them, lending without expecting anything back, treating the worst kind of people as though they were the best kind of people. He also instructed his disciples that whoever exalts himself will be humbled and whoever humbles himself will be exalted.
Today, ask for the grace to grow in the character of the Most High so that you will become a recognizable member of his family. Then praise him for who he is—Most High in power, Most High in mercy, Most High in goodness, and Most High in love.
For more from Ann Spangler, please visit her blogspot on Christianity.com. And be sure to check out Ann's newest books on AnnSpangler.com. To hear more from Ann Spangler, sign up today at annspangler.substack.com.
---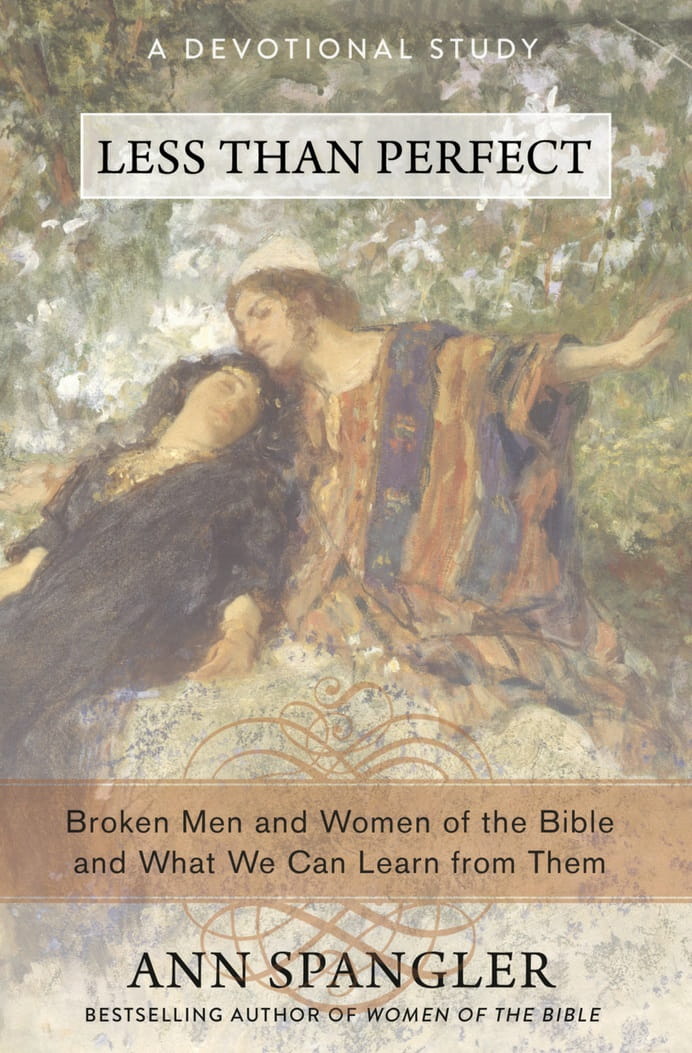 Meet your spiritual ancestors as they really were: Less Than Perfect: Broken Men and Women of the Bible and What We Can Learn from Them.