From Praying the Names of God Week Nineteen, Day Four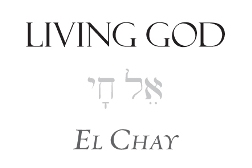 The Name
This title sets Israel's God apart from the false gods of the surrounding nations. Unlike idols of wood and stone, made by human hands, the Living God is himself Maker of heaven and earth. He alone is the source of our life. We live because he lives. The prophet Jeremiah reminded God's people that "every goldsmith is shamed by his idols. His images are a fraud; they have no breath in them" (Jeremiah 10:14).
Key Scripture
And Hezekiah prayed to the LORD: "O LORD, God of Israel, enthroned between the cherubim, you alone are God over all the kingdoms of the earth. You have made heaven and earth. Give ear, O LORD, and hear; open your eyes, O LORD, and see; listen to the words Sennacherib has sent to insult the living God." (2 Kings 19:15-16)
***
Thursday
PRAYING THE NAME
You, however, are controlled not by the sinful nature but by the Spirit, if the Spirit of God lives in you.And if anyone does not have the Spirit of Christ, he does not belong to Christ. But if Christ is in you, your body is dead because of sin, yet your spirit is alive because of righteousness. And if the Spirit of him who raised Jesus from the dead is living in you, he who raised Christ from the dead will also give life to your mortal bodies through his Spirit, who lives in you. (Romans 8:9-11)
You yourselves are our letter,written on our hearts, known and read by everybody.You show that you are a letter from Christ, the result of our ministry, written not with ink but with the Spirit of the living God, not on tablets of stone but on tablets of human hearts. (2 Corinthians 3:2-3)
Reflect On: >Romans 8:9-11; 2 Corinthians 3:2-3
Praise God: For his Word, which is living and active, sharper than a two-edged sword.
Offer Thanks: That the same Spirit who raised Jesus from the dead lives in you.
Confess: Any ambivalence you have toward yielding to God's Spirit.
Ask God: To help you taste the joys of the Spirit-controlled life.
Important as laws are, we know that the vitality of our faith cannot be measured solely in terms of life's "Thou Shalt Nots." To focus merely on outward conformity to a set of rules is to miss the point of the gospel: that God became human to share his essential life with us—to make us not just his servants but his dwelling place.
Incredibly, Scripture assures us that the Spirit of the Living God indwells all those who believe in his Son, Jesus.
But why, you may wonder, do you sometimes find so little evidence of God's presence when you search your heart to find him? There may be several reasons, but I want to consider the main one that operates in my own life, preventing me from experiencing the full freedom and power of the Living God. I call it spiritual ambivalence. It's a condition in which one foot is planted in God's kingdom while the other is still planted in the world. It's a setup for failure, like trying to board a boat while keeping one foot on the dock or trying to ski downhill without forsaking the hilltop. You want the gospel to fit your life rather than fitting your life to the gospel.
Today, if you find that you suffer from even the slightest bit of spiritual ambivalence, join me in forsaking it. Face yourself squarely and without excuses. Tell the Lord you can no longer live without his ongoing daily guidance. Assure him that you no longer want to control your life but that you want to be controlled by his living, powerful Holy Spirit. Then underline your prayer by giving up a meal or by fasting for twenty-four hours as a way of humbling yourself in the presence of the Living God.
For more from Ann Spangler, please visit her blogspot on Christianity.com. And be sure to check out Ann's newest books on AnnSpangler.com. To hear more from Ann Spangler, sign up today at annspangler.substack.com.
---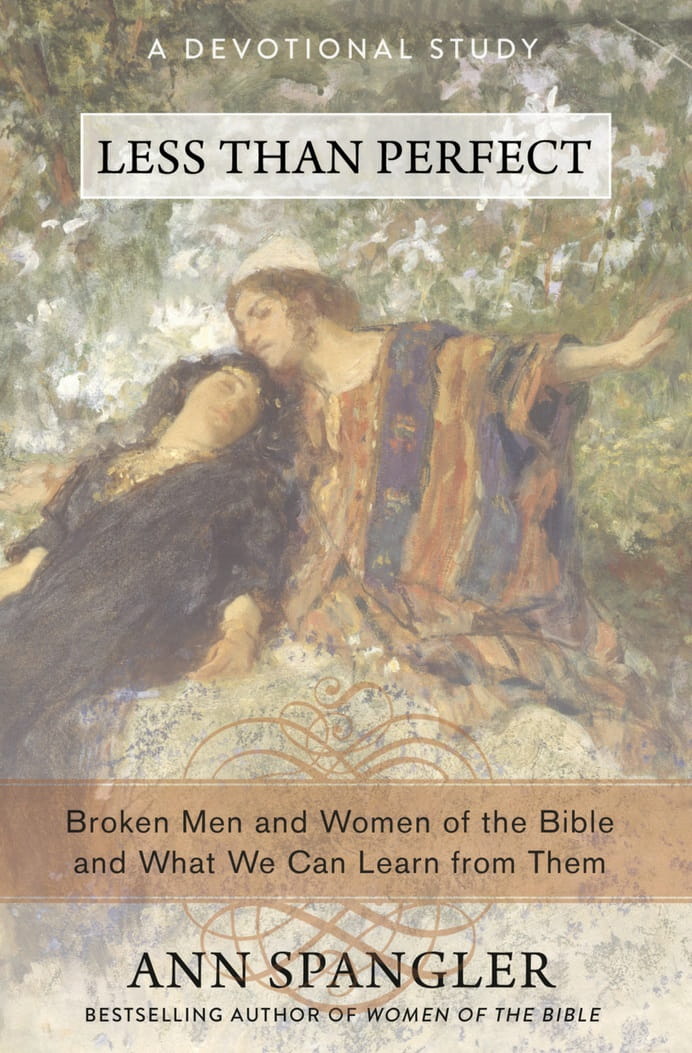 Meet your spiritual ancestors as they really were: Less Than Perfect: Broken Men and Women of the Bible and What We Can Learn from Them.