Samuel said to all Israel, "Behold, I have obeyed your voice in all that you have said to me and have made a king over you. And now, behold, the king walks before you, and I am old and gray; and behold, my sons are with you. I have walked before you from my youth until this day. Here I am; testify against me before the Lord and before his anointed. Whose ox have I taken? Or whose donkey have I taken? Or whom have I defrauded? Whom have I oppressed? Or from whose hand have I taken a bribe to blind my eyes with it? Testify against me and I will restore it to you."
Leadership of any kind is very vulnerable. If you work at the front of a classroom, lead an industry, operate in politics, or serve in pastoral ministry, you're routinely in the spotlight and before people's scrutiny—and that can be a challenge.
As King Saul was coming to leadership, the role that Samuel had played as judge was about to change. Recognizing this pivotal moment of transition in Israel's history, Samuel used the opportunity to establish his legacy. He had enjoyed a privileged position, but he didn't focus on his skills and strategies as Israel's leader. Instead, he highlighted his character: that he had walked before the Lord from childhood, that he was upright before the people, and that, as a result, he had been able to enjoy and convey God's faithfulness and goodness through it all.
After recounting his track record, Samuel did something that so many leaders fear to do and fail to do: he put himself in the dock and asked the people to testify regarding the integrity of his leadership. He was willing to stand there while they determined whether his office had been marked by any bribery or self-promotion. That's a risky prospect! As the people considered Samuel's questions, they found nothing against him, either in his character or in the authority and influence that had been entrusted to him: "You have not defrauded us or oppressed us or taken anything from any man's hand" (1 Samuel 12:4). He had used his position neither to grow wealthy nor to dominate. Samuel's leadership was vindicated.
Because leadership comes with such focused attention, we must pray for leaders diligently and, if the Lord sees fit to place us in a leadership role ourselves, enter such roles thoughtfully, considering the purpose for which God has called us. James warns us not to take our leadership responsibilities, especially within the church, lightly or carelessly: "Not many of you should become teachers, my brothers, for you know that we who teach will be judged with greater strictness" (James 3:1).
Are you under the care of godly leaders? Then know that as they serve the Lord faithfully, they need your prayers, encouragement, and support! Be sure to pray for them regularly and seek to build them up frequently. Are you a leader yourself? Then follow Samuel's pattern: walk before the Lord as you lead, so that your leadership is marked by honesty and integrity and so that your example is truly worth following.
As a thank-you from us for your gift, we'll send along this month's resource: How Christianity Transformed the World by Sharon James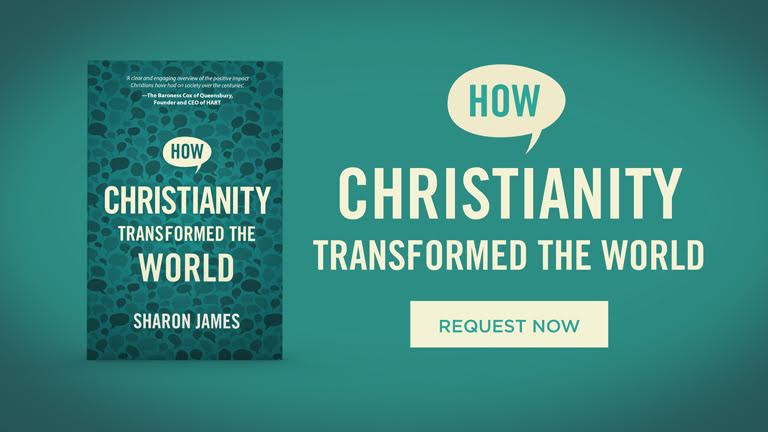 Click here to learn more about Truth For Life
Devotional material is taken from the Truth For Life daily devotional by Alistair Begg, published by The Good Book Company, thegoodbook.com. Used by Truth For Life with permission. Copyright © 2021, The Good Book Company.