By faith the walls of Jericho fell down after they had been encircled for seven days.
If we desire to see fortresses fall, to see the gates of hell unhinged and laid in the dirt, to see pagan philosophies dismantled and the rampages of evil in our world torn down, we need to hear God's word, believe it, and act in obedience to it. In other words, we need to learn from Joshua and the Israelites at the walls of Jericho.
When God's people crossed into the promised land and reached the strategically vital city of Jericho, it was "shut up inside and outside because of the people of Israel. None went out, and none came in" (Joshua 6:1). Jericho was an impenetrable city. But the Lord came to Joshua and said, "See, I have given Jericho into your hand, with its king and mighty men of valor" (v 2). The means by which He would deliver the city to His people were detailed, and peculiar: they were to march round the city for six days and then seven times more on the seventh day, this time with the priests blowing their trumpets. In response to God's promise, Joshua called the priests and armed men of Israel before him and conveyed the Lord's word to the people, who then "went forward, blowing the trumpets, with the ark of the covenant of the LORD following them" as they marched around the city (v 8).
Why would anybody in their right mind do such a thing? The only plausible explanation is that the people had heard the word of the Lord spoken, believed that it was true, and acted in obedience. If this plan had been absent the word of God, it would have been nonsensical. If it had been heard by people who lacked real belief, they would never have carried it out. Because, and only because, Joshua and his men heard God's message and put their faith in Him, they responded in obedience.
God's way so often is to make a promise and then issue a command that makes no sense without that promise. He promised Noah that a flood was coming and commanded him to build the ark. He promised Abram that He would give him a family and land and commanded him to leave almost everything he had ever known. He promised Moses that He would rescue the people from Egypt and commanded him to make demands of the most powerful monarch in the world. Faith hears the promise, hears the command, believes both, and acts in obedience.
If we want to exercise faith on a daily basis in order that, like a muscle, it may grow to maturity, we have to abide in God's word. We have to read it and ask, "What am I being promised? What am I being commanded? What will obedience look like in my life today?" This kind of daily communion with the Lord through His word strengthens our faith and produces steadfast obedience so that as we live our Christian lives, as we persevere through trials, as we obey God simply and only because we believe His promises to us, God says, I'll bring the walls down.
As a thank-you from us for your gift, we'll send along this month's resource: How Christianity Transformed the World by Sharon James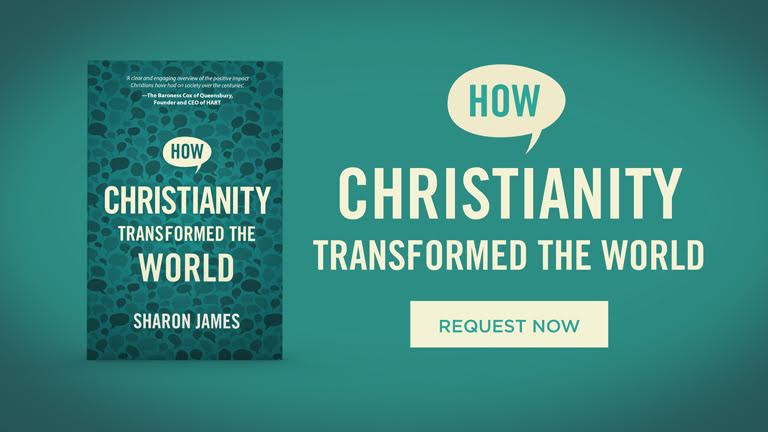 Click here to learn more about Truth For Life
Devotional material is taken from the Truth For Life daily devotional by Alistair Begg, published by The Good Book Company, thegoodbook.com. Used by Truth For Life with permission. Copyright © 2021, The Good Book Company.