From Praying the Names of Jesus Week Eight, Day Five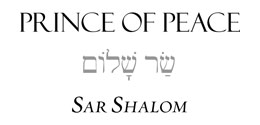 The Name
Who hasn't longed for peace, living in a world that is so often full of strife? The Hebrew word for peace, however, means much more than the absence of conflict or the end of turmoil. Shalom conveys not only a sense of tranquility but also of wholeness and completion. To enjoy shalom is to enjoy health, satisfaction, success, safety, well-being, and prosperity. Though the New Testament does not directly call Jesus the Prince of Peace, this title from Isaiah has traditionally been associated with him as the One who brings peace to the world. Furthermore, Paul assured the Ephesian Christians saying of Jesus, "He himself is our peace" (Ephesians 2:14). When you pray to Sar Shalom, you are praying to the One who is the source of all peace. To live in peace is to live in his presence.
Key Scripture
For to us a child is born,
to us a son is given,
and the government will be on his shoulders.
And he will be called
Wonderful Counselor, Mighty God,
Everlasting Father, Prince of Peace.
Isaiah 9:6
***
Friday
Promises Associated with His Name
Peace is meant to be a shield, guarding us against the onslaught of anxiety and fear that stands ready to attack our faith and erode our confidence in God. It is like a down payment, a sign of the blessed life Jesus has promised. Because this peace is not rooted in circumstances, others may find it puzzling. In fact, Christ's peace is often most evident in the midst of difficulty. Paul tells us to actively seek this peace. We do this not by anxiously trying to control our lives but by surrendering our needs to God in prayer and by remembering to live with rejoicing, thankful for what he has already done. Furthermore, peace comes as a byproduct of righteousness — and righteousness comes from living in accordance with the Spirit.
Promises in Scripture
You will keep in perfect peace those whose minds are steadfast, because they trust in you. Isaiah 26:3
This is what the Lord says — your Redeemer, the Holy One of Israel: "I am the Lord your God, who teaches you what is best for you, who directs you in the way you should go. If only you had paid attention to my commands, your peace would have been like a river, your righteousness like the waves of the sea." Isaiah 48:17-18
Those who live according to the sinful nature have their minds set on what that nature desires; but those who live in accordance with the Spirit have their minds set on what the Spirit desires. The mind controlled by the sinful nature is death, but the mind controlled by the Spirit is life and peace. Romans 8:5-6
Rejoice in the Lord always. I will say it again: Rejoice! Let your gentleness be evident to all. The Lord is near. Do not be anxious about anything, but in everything, by prayer and petition, with thanksgiving, present your requests to God. And the peace of God, which transcends all understanding, will guard your hearts and your minds in Christ Jesus. Philippians 4:4-7
Continued Prayer and Praise
Pray for the peace of Jerusalem. (Psalm 122:6-7; Isaiah 66:10-13)
Try to be a peacemaker. (Matthew 5:9)
Praise the one who is able to impart peace to your heart. (John 14:1-27; 16:33)
Seek peace, which is a fruit of the Spirit. (Galatians 5:19-26)
Thank Christ for making peace through his blood. (Colossians 1:15-23)
Let the peace of Christ rule in your hearts. (Colossians 3:12-15)
For more from Ann Spangler, please visit her blogspot on Christianity.com. And be sure to check out Ann's newest books on AnnSpangler.com. To hear more from Ann Spangler, sign up today at annspangler.substack.com.
---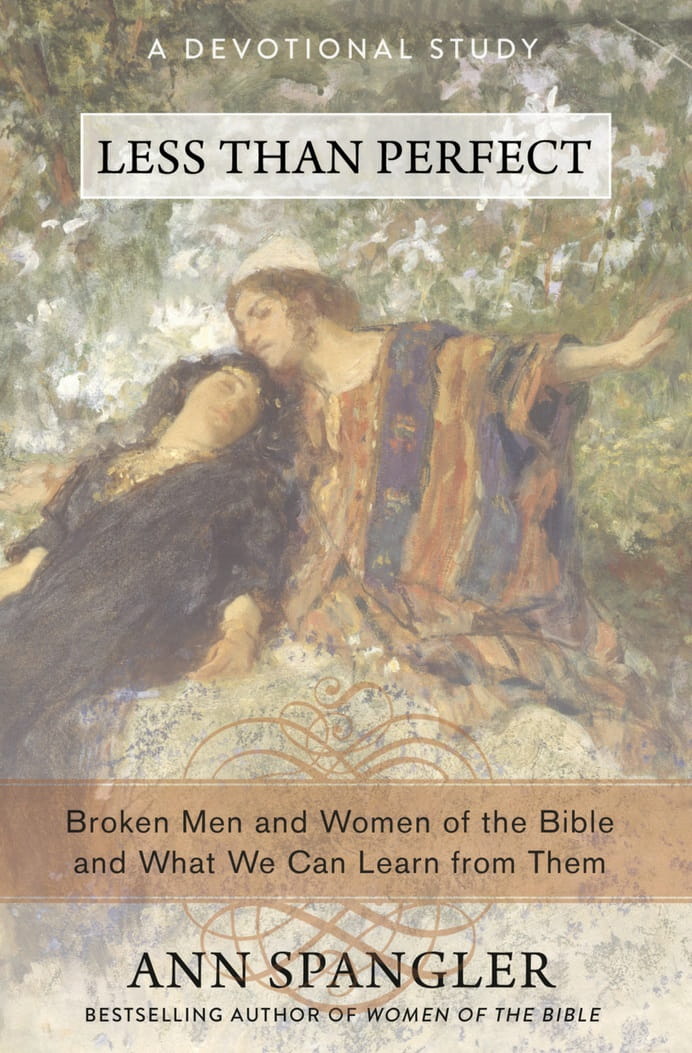 Meet your spiritual ancestors as they really were: Less Than Perfect: Broken Men and Women of the Bible and What We Can Learn from Them.