From Praying the Names of Jesus Week Fourteen, Day Five


The Name
Only once in the New Testament is Jesus described as a lion. The book of Revelation (named in part for what it reveals about Christ) portrays the risen Jesus as the only one worthy to open the scroll that contains the ultimate unfolding of God's purposes for the world. The apostle John perceived Jesus as both Lion and Lamb, who through his death and resurrection becomes the ultimate victor and conqueror. When you pray to Jesus as the Lion of the Tribe of Judah, you are praying to the One with the power to banish all fear, to the One who watches over you with his fierce protecting love. You are also praying to the One who is judge of the living and the dead.
Key Scripture
I wept and wept because no one was found who was worthy to open the scroll or look inside. Then one of the elders said to me, "Do not weep! See, the Lion of the tribe of Judah, the Root of David, has triumphed. He is able to open the scroll and its seven seals." Revelation 5:4 - 5
***
Friday
Promises Associated with His Name
Have you ever thought about how surprising God is? Wouldn't it be completely natural if Scripture were to cast him as some kind of superman, as a new and improved version of a human being? But Scripture isn't natural. It is a supernatural disclosure of God and his plans for us, one that would not have occurred to us in a million years. Who could have imagined God on a cross, who is a King and Servant, a Lion and a Lamb, a God whose justice is trumped by his mercy? Aren't you glad that God's ways are not your ways and that his thoughts are as far above yours as the heavens are above the earth? Today, as you meditate on the Lion of the Tribe of Judah, let him expand your notion of who he is and how he thinks about you. Begin by thanking him for calling you out of the anguish and exile of sin into his loving and merciful protection.
Promises in Scripture
"I will not carry out my fierce anger,
nor will I turn and devastate Ephraim again.
For I am God, and not a human being —
the Holy One among you.
I will not come against their cities.
They will follow the Lord;
he will roar like a lion.
When he roars,
his children will come trembling from the west.
They will come trembling
like birds from Egypt,
like doves from Assyria.
I will settle them in their homes,"
declares the Lord.
Hosea 11:9 -11
A king's rage is like the roar of a lion,
but his favor is like dew on the grass.
Proverbs 19:12
The wicked man flees though no one pursues,
but the righteous
are as bold as a lion.
Proverbs 28:1
Continued Prayer and Praise
Recall his great power. (Psalm 106:8)
Remember that the Lord is a Lion who does battle for his people. (>Isaiah 31:4 - 5)
For more from Ann Spangler, please visit her blogspot on Christianity.com. And be sure to check out Ann's newest books on AnnSpangler.com. To hear more from Ann Spangler, sign up today at annspangler.substack.com.
---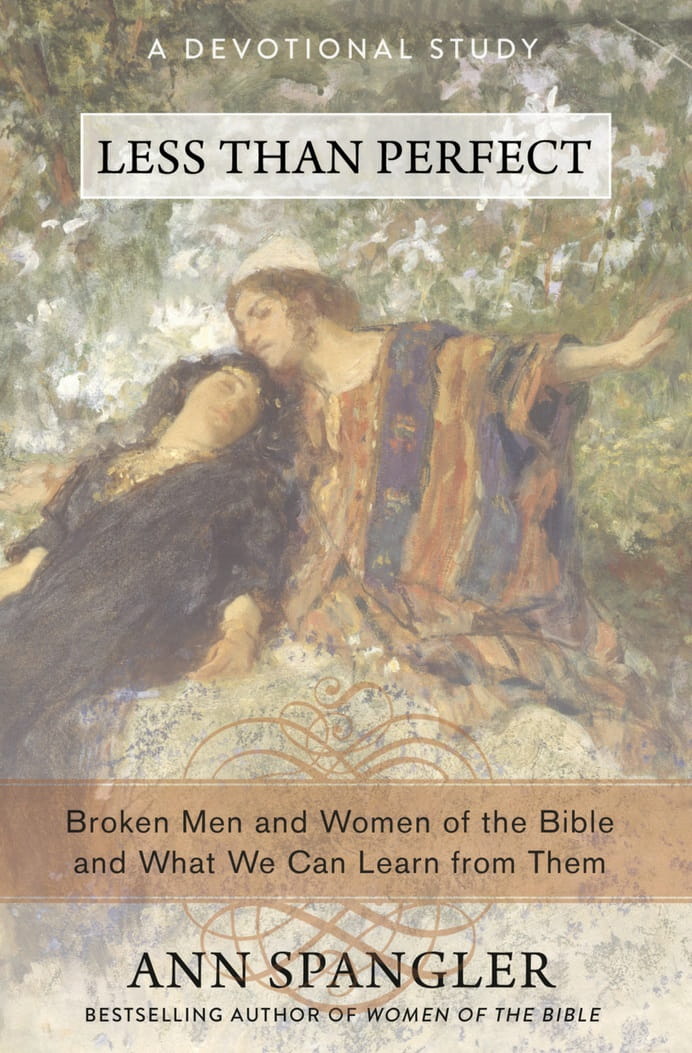 Meet your spiritual ancestors as they really were: Less Than Perfect: Broken Men and Women of the Bible and What We Can Learn from Them.