From Praying the Names of God Week Twenty-One, Day Two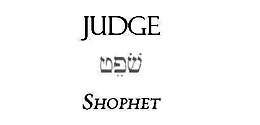 The Name
Justice is ultimately rooted not in a collection of laws or rules but in the very character and nature of God. As Judge of the whole earth, he is the only One competent to measure the motivations of our hearts. In the Hebrew Scriptures, the word "judge" is often parallel to the word "king." When we pray to God our Shophet (sho-PHAIT), we are praying to the One whose righteousness demands perfect justice but who has also provided a way for us to be acquitted of our guilt through the life, death, and resurrection of his Son.
Key Scripture
Judgment will again be founded on righteousness,
and all the upright in heart will follow it. (Psalm 94:15)
***
Tuesday
PRAYING THE NAME
Do not judge, or you too will be judged. For in the same way you judge others, you will be judged, and with the measure you use, it will be measured to you. (Matthew 7:1)
You, therefore, have no excuse, you who pass judgment on someone else, for at whatever point you judge the other, you are condemning yourself, because you who pass judgment do the same things. Now we know that God's judgment against those who do such things is based on truth. So when you, a mere man, pass judgment on them and yet do the same things, do you think you will escape God's judgment? Or do you show contempt for the riches of his kindness, tolerance and patience, not realizing that God's kindness leads you toward repentance? (Romans 2:1-4)
Reflect On: >Matthew 7:1-5 and Romans 2:1-4
Praise God: Because he is perfectly just.
Offer Thanks: For God's ability to read our hearts.
Confess: Any tendency to judge the motivations of another's heart.
Ask God: To keep you from becoming critical and judgmental of others.
Have you ever felt unjustly accused of some offense, large or small, that you never committed? Several years ago, someone I knew fairly well started a campaign against me, painting me in a negative light to some of my closest friends. I felt hurt, bewildered, and angry, knowing that her accusations were false. It was a difficult situation to deal with especially since she always delivered her attacks with a velvet hammer, couching her comments in expressions of apparent concern. I tried confronting her, but she wouldn't admit that she was doing anything wrong.
During that time, the words of Psalm 43 took on a kind of personal urgency: "Vindicate me, O God, and plead my cause. . . . Send forth your light and your truth, let them guide me" (Psalm 43:1, 3). I prayed fervently and frequently that the truth would come out. But while I prayed, I noted an unhealthy feeling rising inside me, like mercury on a steamy August day. Who did this woman think she was? What made her think she could play "god" in other peoples' lives? Why was she so manipulative and judgmental? I found myself wishing I could special order a punishment just for her, one that would exactly duplicate my suffering. Fortunately, the Holy Spirit brought me up short by revealing the precise nature of my feelings, calling them by names I could recognize: "bitterness" and a "desire for revenge." I knew that if I let them take their natural course, it wouldn't be long before "hatred" came waltzing around the corner. In that moment God gave me the grace to let go of my desire to judge my former friend for misjudging me. Instead of acting as judge, exposing her misdeeds and then sentencing her to a fitting punishment as I longed to do, I simply decided to forgive her. Whenever I felt tempted to wish her ill, I prayed that God would bless her. Before long I began to mean it, trusting that judgment belonged, not to me, but to God.
Since then, I have often thanked God for the grace I received at that time. Though I eventually felt vindicated, the real victory came not from escaping her unkind remarks but from evading the bitterness and resentment that threatened my heart.
Whether you are prone to being critical and judgmental or whether you have borne the brunt of that tendency in others, remember that even though we need to evaluate the actions of others, only God can judge the motivations of their hearts.
For more from Ann Spangler, please visit her blogspot on Christianity.com. And be sure to check out Ann's newest books on AnnSpangler.com. To hear more from Ann Spangler, sign up today at annspangler.substack.com.
---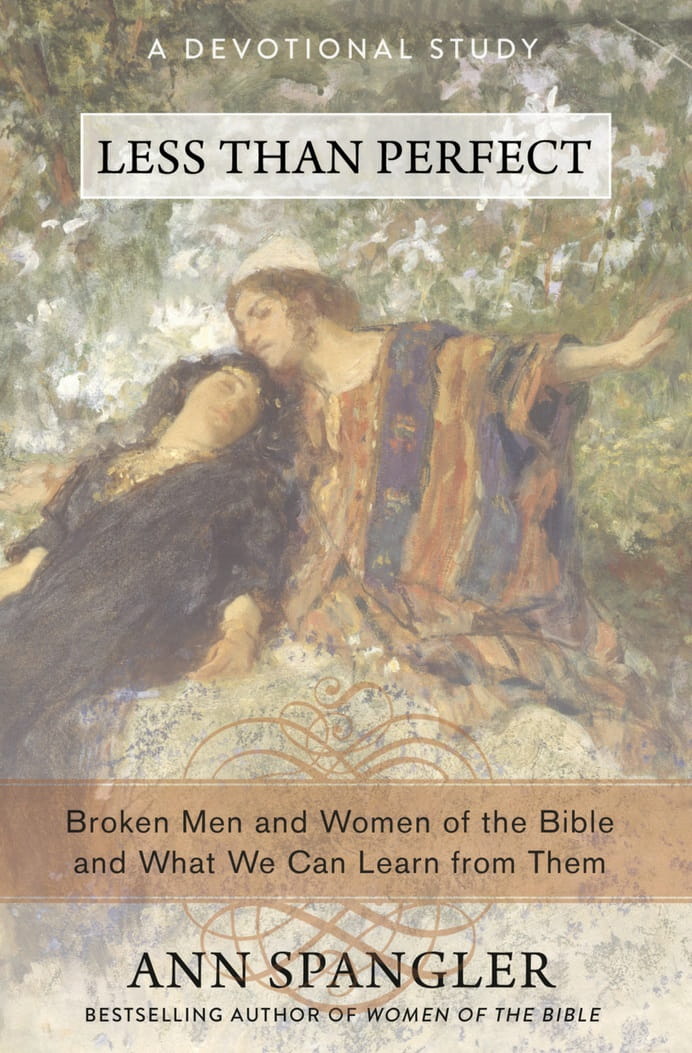 Meet your spiritual ancestors as they really were: Less Than Perfect: Broken Men and Women of the Bible and What We Can Learn from Them.