From Praying the Names of God Week Twenty-Four, Day Four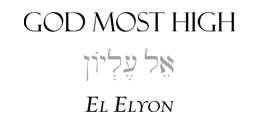 The Name
When applied to God, the term Elyon, meaning "Highest" or "Exalted One," emphasizes that God is the highest in every realm of life. In the New Testament, Jesus is known as the Son of the Most High while the Holy Spirit is the power of the Most High. All who belong to Christ are revealed as sons and daughters of the Most High by imitating the Father in heaven. When you praise the Most High, you are worshiping the One whose power, mercy, and sovereignty cannot be matched.
Key Scripture
When that period was over, I, Nebuchadnezzar, lifted my eyes to heaven, and my reason returned to me. I blessed the Most High, and praised and honored the one who lives forever. For his sovereignty is an everlasting sovereignty, and his kingdom endures from generation to generation. (Daniel 4:34 NRSV)
***
Thursday
PRAYING THE NAME
Do not be afraid, Mary, you have found favor with God.You will be with child and give birth to a son, and you are to give him the name Jesus. He will be great and will be called the Son of the Most High. (Luke 1:30-32)
The Son is the radiance of God's glory and the exact representation of his being, sustaining all things by his powerful word.After he had provided purification for sins, he sat down at the right hand of the Majesty in heaven. So he became as much superior to the angels as the name he has inherited is superior to theirs. (Hebrew 1:3-4)
Reflect On: Acts 1:1-11 and Hebrews 1:3-4
Praise God: Because he reigns above all.
Offer Thanks: That your life is hidden in Christ.
Confess: Any tendency to live as though there's no such place as heaven.
Ask God: To help you set your heart on the things that are above, where Christ is.
Several years ago, a book titled All I Really Need to Know I Learned in Kindergarten stormed the bestseller lists. But ever since my eldest entered elementary school, I have had the opposite experience. Take first-grade science. I don't remember studying the solar system in grade school, let alone in first grade. But then again we didn't have stunning photographs from the Hubble Telescope to pique our curiosity. Still, it's embarrassing to hear yourself saying, "I didn't know that!" every time your six-year-old comes out with statements like, "Mom, did you know that outer space starts sixty miles above the earth?" Or, "Did you know that the sun is so high it would take a car 177 years to reach it going sixty miles an hour?" Or, "Did you know that Pluto is almost three billion miles away?"
"No, I humbly confess, I didn't know that."
But when it comes to celestial measurements, I do know one thing. Jesus—the radiance of God's glory and the exact representation of his being—is immeasurably higher than anything or anyone in this vast and beautiful universe.
Scripture tells us that after the resurrection, the Lord spent forty days on earth. When it was time to leave, he ascended to a place that is higher by far than any we can imagine. Did you know that when Jesus rose from the Mount of Olives, he didn't leave his human nature behind but instead took it straight up to heaven? John Chrysostom, the famous golden-mouthed preacher, says that angels looked on at the Ascension because they wanted "to see the unheard of spectacle of man appearing in heaven." He went on to say: Today we are raised up into heaven, we who seemed even unworthy of earth. We are exalted above the heavens; we arrive at the kingly throne. . . . Was it not enough to be elevated above the heavens? Was not such a glory beyond all expression? But He rose above the angels, He passed the Cherubim, He went higher than the Seraphim, He bypassed the Thrones, He did not stop until He arrived at the very throne of God.
Jesus, the Son of the Most High, reigning in heaven, remains both human and divine. Knowing this, let us cherish the words of Paul: "Since, then, you have been raised with Christ, set your hearts on things above, where Christ is seated at the right hand of God. Set your minds on things above, not on earthly things. For you died, and your life is now hidden with Christ in God. When Christ, who is your life, appears, then you also will appear with him in glory" (Colossians 3:1-4).
For more from Ann Spangler, please visit her blogspot on Christianity.com. And be sure to check out Ann's newest books on AnnSpangler.com. To hear more from Ann Spangler, sign up today at annspangler.substack.com.
---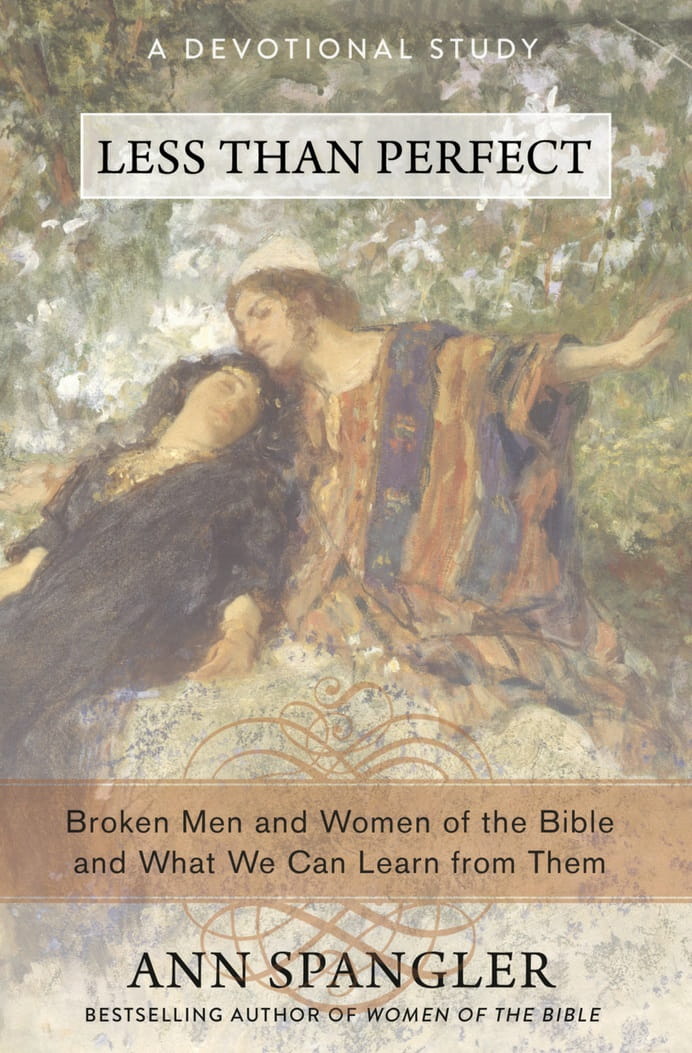 Meet your spiritual ancestors as they really were: Less Than Perfect: Broken Men and Women of the Bible and What We Can Learn from Them.