From Praying the Names of God Week Twenty-Four, Day Five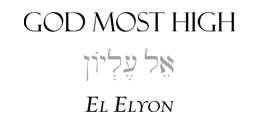 The Name
When applied to God, the term Elyon, meaning "Highest" or "Exalted One," emphasizes that God is the highest in every realm of life. In the New Testament, Jesus is known as the Son of the Most High while the Holy Spirit is the power of the Most High. All who belong to Christ are revealed as sons and daughters of the Most High by imitating the Father in heaven. When you praise the Most High, you are worshiping the One whose power, mercy, and sovereignty cannot be matched.
Key Scripture
When that period was over, I, Nebuchadnezzar, lifted my eyes to heaven, and my reason returned to me. I blessed the Most High, and praised and honored the one who lives forever. For his sovereignty is an everlasting sovereignty, and his kingdom endures from generation to generation. (Daniel 4:34 NRSV)
***
Friday
PROMISES ASSOCIATED WITH GOD'S NAME
What threatens you? Financial insecurity, ill health, a difficult job, a troubled marriage? No matter how high your problems mount, God is higher still. No difficulty is beyond his reach. But what does it mean to take refuge in the Most High? Doesn't it mean to do at least four things—to pray, to repent, to obey, and to believe—and to do them on a regular basis? If you make these your lifelong habits, you will always stay close to God. And you will know the rest and peace that comes from living in the shadow of the God for whom nothing is impossible.
Promises in Scripture
I cry out to God Most High, to God,
who fulfills his purpose for me. (Psalms 57:2)
He who dwells in the shelter of the Most High
will rest in the shadow of the Almighty.
I will say of the LORD,"He is my refuge and my fortress,
my God, in whom I trust."
Surely he will save you from the fowler's snare
and from the deadly pestilence.
He will cover you with his feathers,
and under his wings you will find refuge;
his faithfulness will be your shield and rampart. . . .
If you make the Most High your dwelling—
even the LORD, who is my refuge—
then no harm will befall you,
no disaster will come near your tent. (Psalms 91:1-4, 9-10)
Continued Prayer and Praise
Remember that life and death, victory and failure are in the hands of the Most High. (Isaiah 2:6-10)
Thank God that his ways are higher than ours. (Isaiah 55:8-9)
Let the Most High be your shield. (Psalms 7:10)
Praise the Most High morning and night. (Psalms 92:1-3)
Consider the works of the Most High. (Psalms 107)
Praise Jesus, who is seated at the right hand of God. (Hebrews 1:3-4)
For more from Ann Spangler, please visit her blogspot on Christianity.com. And be sure to check out Ann's newest books on AnnSpangler.com. To hear more from Ann Spangler, sign up today at annspangler.substack.com.
---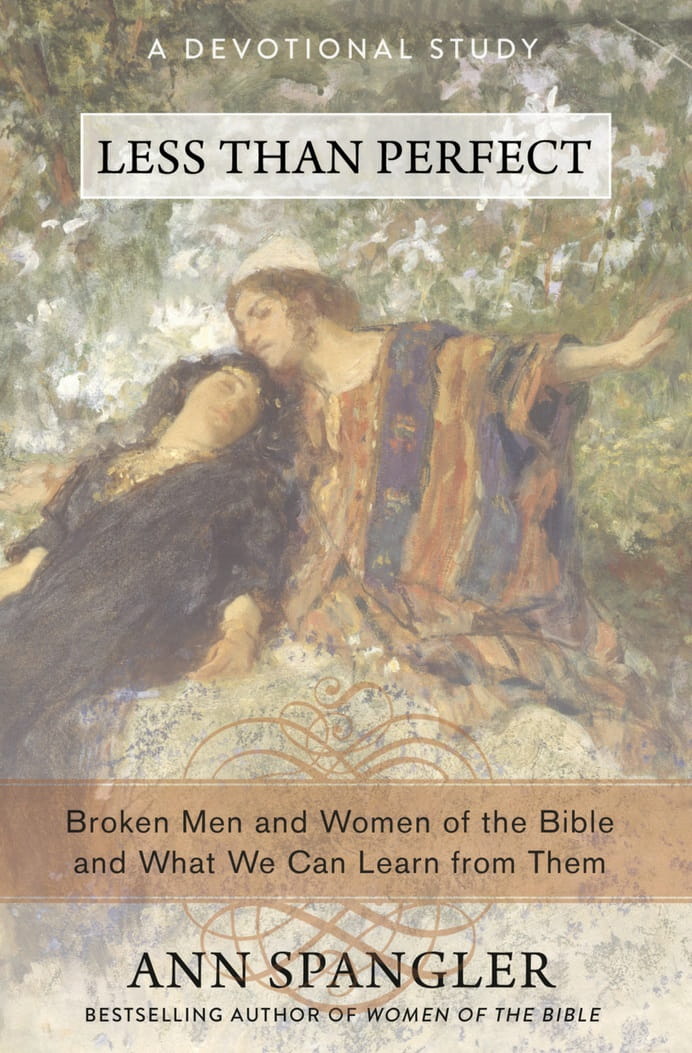 Meet your spiritual ancestors as they really were: Less Than Perfect: Broken Men and Women of the Bible and What We Can Learn from Them.