Moses said to the people, "Fear not, stand firm, and see the salvation of the Lord, which he will work for you today. For the Egyptians whom you see today, you shall never see again. The Lord will fight for you, and you have only to be silent."
When we live by faith, we discover this great truth: God's promises are enough.
On their way out of Egypt, Moses and the Israelites were confronted by an insurmountable hurdle: the Red Sea. After striding out of Egypt "defiantly" (Exodus 14:8), God's people found themselves pursued and soon to be overtaken at the edge of the waters—and as "Pharaoh drew near, the people of Israel … feared greatly." In their terror, they "cried out to the LORD" and began to berate and criticize Moses (v 10-11).
What would faith do in this situation? Exodus 14:13 presents us with Moses's response to the people: "Fear not, stand firm, and see the salvation of the LORD."
What a dramatic expression of faith on the part of Moses! He has little going for him at this point: the Egyptian chariots are at his back, the sea stretches out ahead, and he is surrounded by complaints and criticisms—and all he has is his staff and the command and promise of God.
But that was enough for Moses. All of his trust and confidence rested in his belief in God's promises. If God had said it, Moses believed it—and God had said that He would bring the people out of Egypt, to Mount Sinai on the opposite side of the sea, and on into the promised land (Exodus 3:7-12). It was not Moses' job to be concerned over the particulars. It was his job to trust and obey.
And the waters parted.
When the Egyptians tried to pursue the Israelites along the path through the sea, they were engulfed, never to be seen again (Exodus 14:27-28). Why? Because faith and presumption are two different things. The Egyptians were not living by faith in or in obedience to God. They had simply assumed that they could experience what the people of God experienced. They were wrong.
If God had said it, Moses believed it. And so can we, and so must we. We don't have to worry about whether or not God will part the sea, but we do have to take God at His word and act accordingly. Some of us have never known the joy of standing, as it were, on the edge of dangerous waters and seeing God's deliverance, because we're so worried about how God is going to handle every little detail. We retreat in anxiety and hold back in doubt rather than standing firm. God has promised to take you to the promised land of eternity with Him. What is insurmountable to you and me is nothing to Him. And so He says, Don't worry about the route by which you get home. I'll take care of it. Just do what I told you, and trust in Me. His promises are enough. It is your job today simply to trust and obey.
As a thank-you from us for your gift, we'll send along this month's resource: How Christianity Transformed the World by Sharon James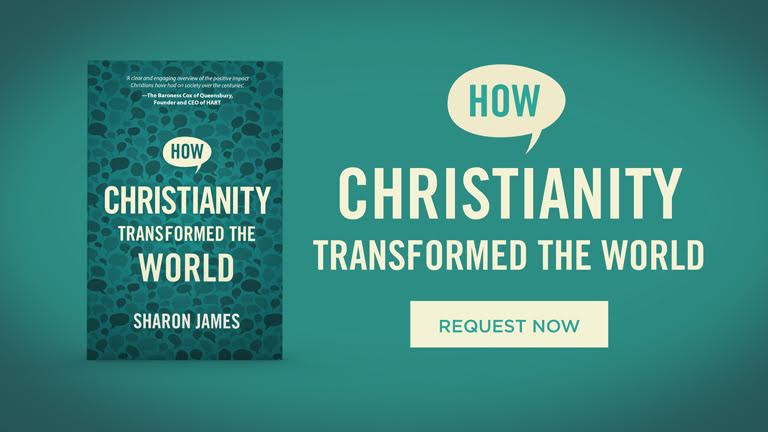 Click here to learn more about Truth For Life
Devotional material is taken from the Truth For Life daily devotional by Alistair Begg, published by The Good Book Company, thegoodbook.com. Used by Truth For Life with permission. Copyright © 2021, The Good Book Company.