Choosing life when it's not easy
June 13
Behold, children are a heritage from the LORD, the fruit of the womb a reward.
Psalm 127:3
Several years ago, I read an article about a very well-known couple in our city who were expecting a baby. The problem, however, was that around the time of finding out she was pregnant, the wife also was diagnosed with a malignant tumor on her liver.
Strong chemotherapy was needed, which the baby wouldn't survive. So the couple had a decision to make. They could either abort the baby and begin treating the cancer. Or, the mom could carry the baby to term without chemo, but risk the cancer spreading.
A strong faith guided them through these stormy waters. And the two decided not to abort the baby. The wife was quoted as saying, "This baby was a gift to me. It wasn't my right to deny this gift." And praise the Lord, she was also treated for cancer after delivery and made a full recovery!
Across our nation and our world today, there are tough choices women and their families are facing. But in all circumstances, the greater choice is the sanctity of life. That's because to deny a living baby the right to be born is not anyone's call but God's.
Choose life, even in the toughest circumstances, and trust God to bring healing and grace to even the toughest situation.
CHOOSE LIFE AND GIVE HOPE TO WOMEN WHO FACE DIFFICULT CHOICES BY SHARING THE LOVE OF JESUS.
---

For more from PowerPoint Ministries and Dr. Jack Graham, please visit www.jackgraham.org
and
Listen to Dr. Jack Graham's daily broadcast on OnePlace.com.
Watch Jack Graham and Powerpoint Ministries Video Online.

Revitalize your prayer life in 30 days!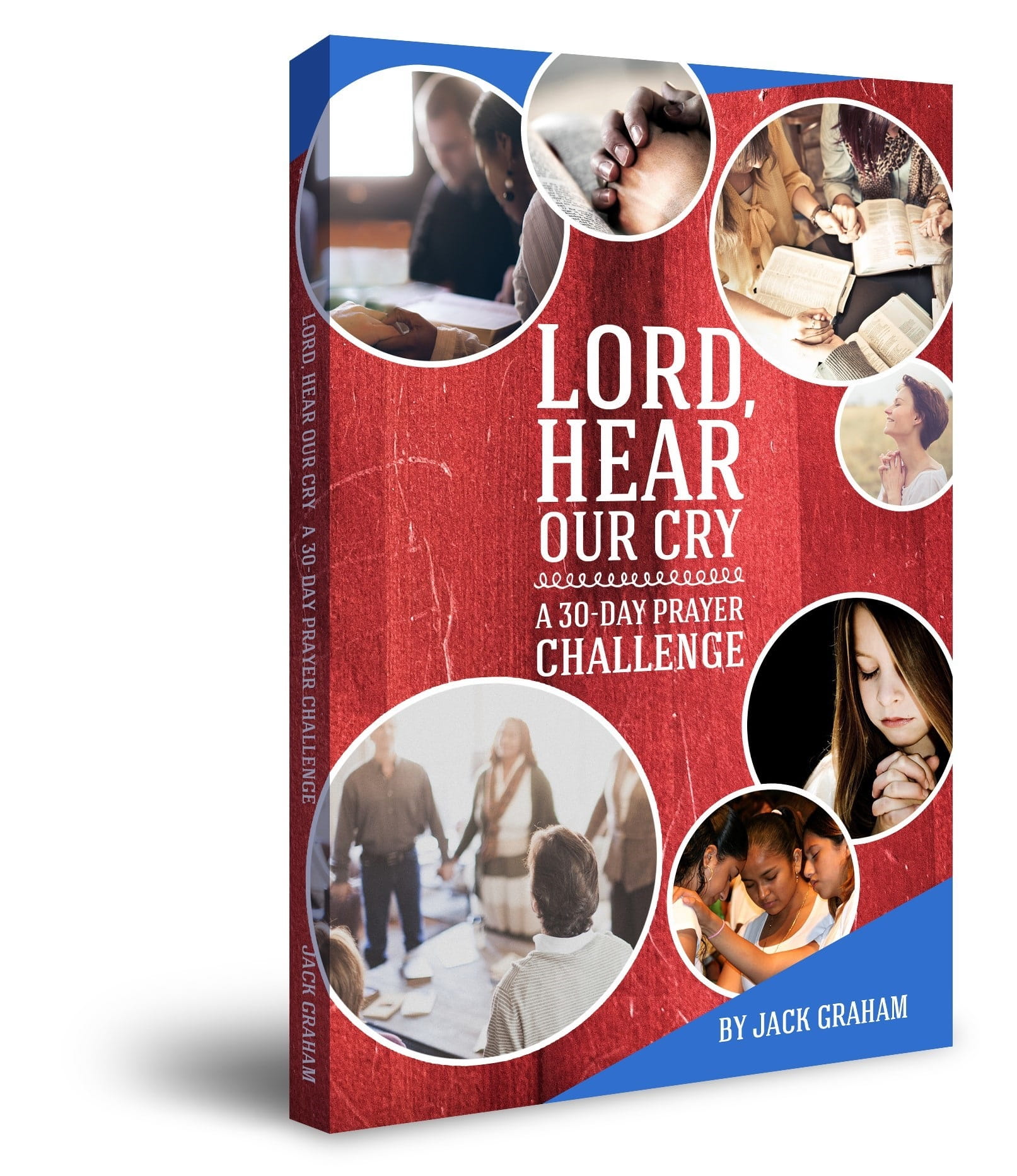 We want to help you Discover how to revitalize your prayer life in 30 days, by sending you Pastor Graham's book, 'Lord, Hear Our Cry.' It's our gift to thank you for your donation to help proclaim the Gospel 'til the whole world hears.
Thank you!
Jack Graham
PowerPoint Ministries