Every Woman's Deepest Desire
July 5
By faith Rahab the prostitute did not perish with those who were disobedient, because she had given a friendly welcome to the spies.
Many people may not realize this, but the Bible is remarkably pro-women. In a day when women were seen as property by the vast majority of the world, Jesus chose two women to be first to see Him after He was raised from the dead. Not only that, but the apostle Paul said that in Christ, men and women are of equal value (Galatians 3:28) – a completely radical statement for its time.
Yet sadly today, women are depicted in media such as music videos, advertisements, and pornography as objects that exist only for the amusement and pleasure of men. What a terrible and damaging lie to so many women and young girls today!
Like Jesus and Paul, we must be at the forefront of liberating women today from the mind-set that they're nothing more than objects. We must not only ascribe them value in our minds, we must practically create an atmosphere where they're valued and encouraged. We must see women as the author of Hebrews, who went so far as to include Rahab the prostitute alongside some of the great heroes of faith in the Bible, like Abraham and Moses.
Women are created in God's image and deeply loved by Him. That's the identity they really want to have… someone who is loved and valued. Help create and renew that identity by not allowing women to be objectified. Reassure the women in your life of their identity in Christ through your words and actions!
HELP THE WOMEN IN YOUR LIFE TO SEE THEIR TRUE IDENTITY IN CHRIST THROUGH YOUR WORDS AND ACTIONS.
---

For more from PowerPoint Ministries and Dr. Jack Graham, please visit www.jackgraham.org
and
Listen to Dr. Jack Graham's daily broadcast on OnePlace.com.
Watch Jack Graham and Powerpoint Ministries Video Online.

Revitalize your prayer life in 30 days!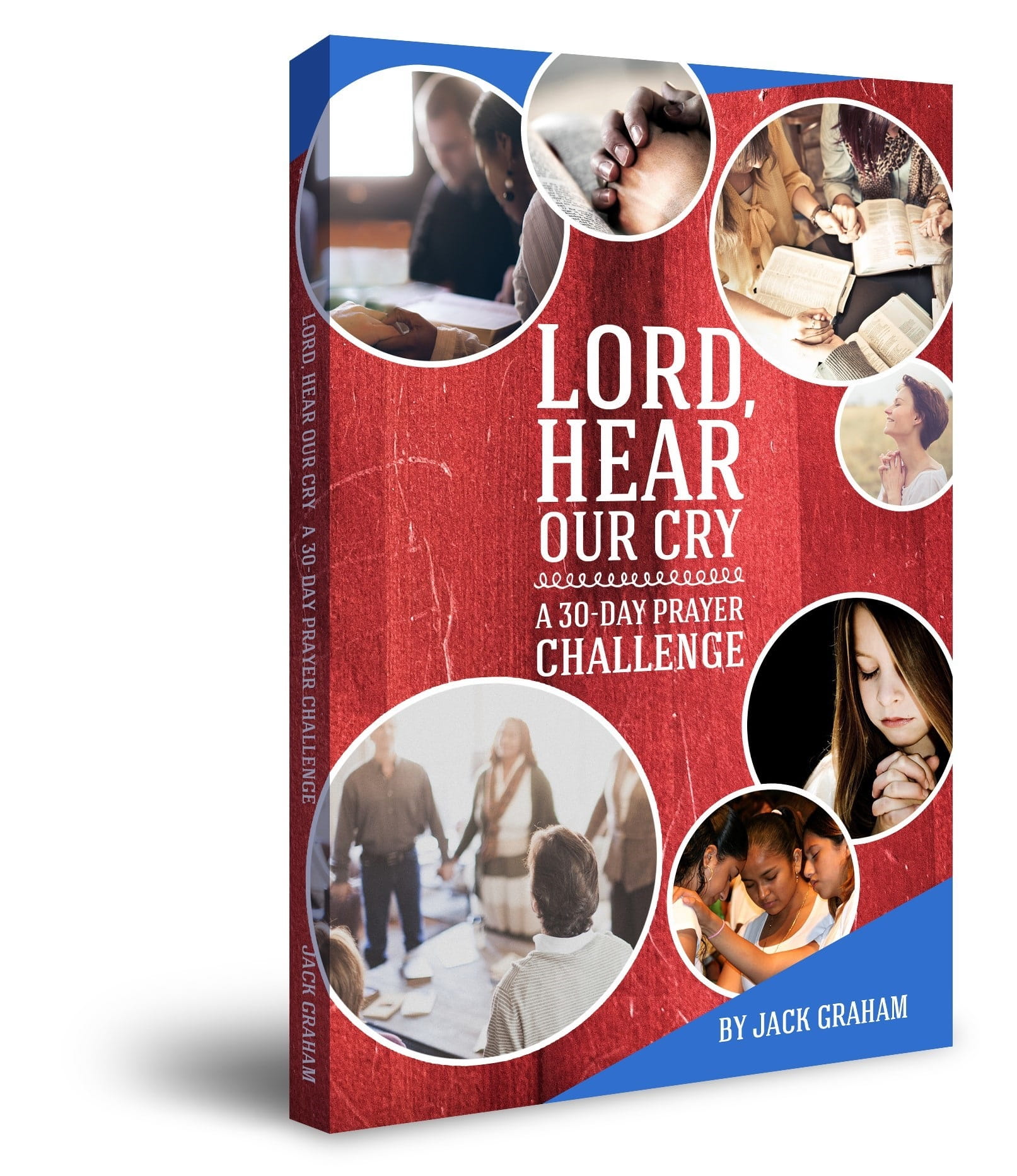 We want to help you Discover how to revitalize your prayer life in 30 days, by sending you Pastor Graham's book, 'Lord, Hear Our Cry.' It's our gift to thank you for your donation to help proclaim the Gospel 'til the whole world hears.
Thank you!
Jack Graham
PowerPoint Ministries