God's Blueprint for a Joyous Marriage
July 11
However, let each (husband) love his wife as himself, and let the wife see that she respects her husband.
Ephesians 5:33
Summer is one of my favorite times of year, mainly because it's baseball season. In baseball, there are nine positions: a pitcher, a catcher, four infielders, and three outfielders. Each of these positions is equally critical to the success of the team.
Now, not everyone can be a pitcher. If you had nine pitchers and no catchers or fielders, you wouldn't have a good team. And if you had nine first basemen and no outfielders, your team would also fail.
When you think about it, baseball is kind of like marriage. The husband is not the wife and the wife is not the husband. They have different roles, abilities, and tendencies. Yet, both are equally important as they complement one another and build a successful marriage.
This is exactly why God has given us a blueprint for marriage: the husband as the self-sacrificing head and the wife as the respectful submitter. And while that design tends to bother some people, what's important to understand is that both roles are equally important within the relationship.
Husbands, lead well by loving your wives sacrificially. Wives, respect and support your husband's leadership. That's God's blueprint for a joyous, Christ-filled marriage!
FULFILL YOUR BIBLICAL ROLE IN MARRIAGE AND EXPERIENCE GOD'S BEST FOR YOU AND YOUR SPOUSE.
---

For more from PowerPoint Ministries and Dr. Jack Graham, please visit www.jackgraham.org
and
Listen to Dr. Jack Graham's daily broadcast on OnePlace.com.
Watch Jack Graham and Powerpoint Ministries Video Online.

Revitalize your prayer life in 30 days!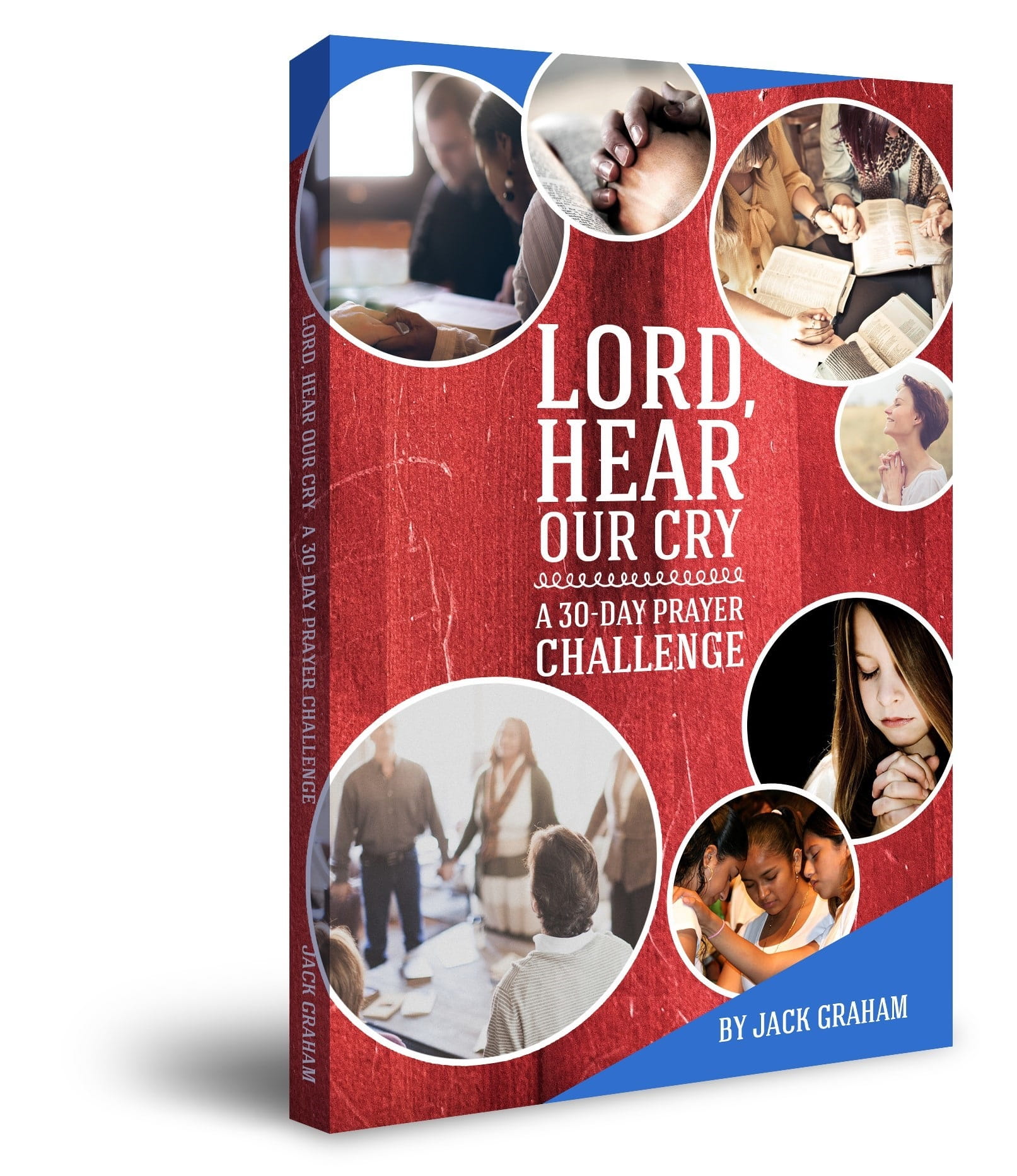 We want to help you Discover how to revitalize your prayer life in 30 days, by sending you Pastor Graham's book, 'Lord, Hear Our Cry.' It's our gift to thank you for your donation to help proclaim the Gospel 'til the whole world hears.
Thank you!
Jack Graham
PowerPoint Ministries