How to Breathe New Life into Your Marriage
August 8
Be kind to one another, tenderhearted, forgiving one another, as God in Christ forgave you.
I was talking to a couple in my office one day who were considering marriage. They were explaining to me how much they loved each other in the months they had been together. One of them spoke up and said, "Pastor, when we met it was really love at first sight."
So I looked at them and told them, "That's great, and I'm glad you feel like God has already given you that kind of love for one another. But the kind of love that makes a marriage last isn't love at first sight. It's love that remains after looking at the same person over a bowl of Shredded Wheat for 40 years! That's a love that lasts."
That initial electricity felt between two people, often called infatuation, will always fade. In fact, some people become so enamored with that feeling that it becomes like a drug. So they go from person to person trying to get their next high. Love, on the other hand, lasts long after the feelings of infatuation go away.
You can make the choice to love your spouse. It's not always easy, but it's how you'll breathe life into your marriage. Make that choice today by serving, being patient, and living a life of joy with your spouse. It's so worth it!
BREATHE NEW LIFE INTO YOUR MARRIAGE BY MAKING THE CHOICE TO LOVE AND SERVE YOUR SPOUSE WITH PATIENCE AND JOY!
---

For more from PowerPoint Ministries and Dr. Jack Graham, please visit www.jackgraham.org
and
Listen to Dr. Jack Graham's daily broadcast on OnePlace.com.
Watch Jack Graham and Powerpoint Ministries Video Online.

Revitalize your prayer life in 30 days!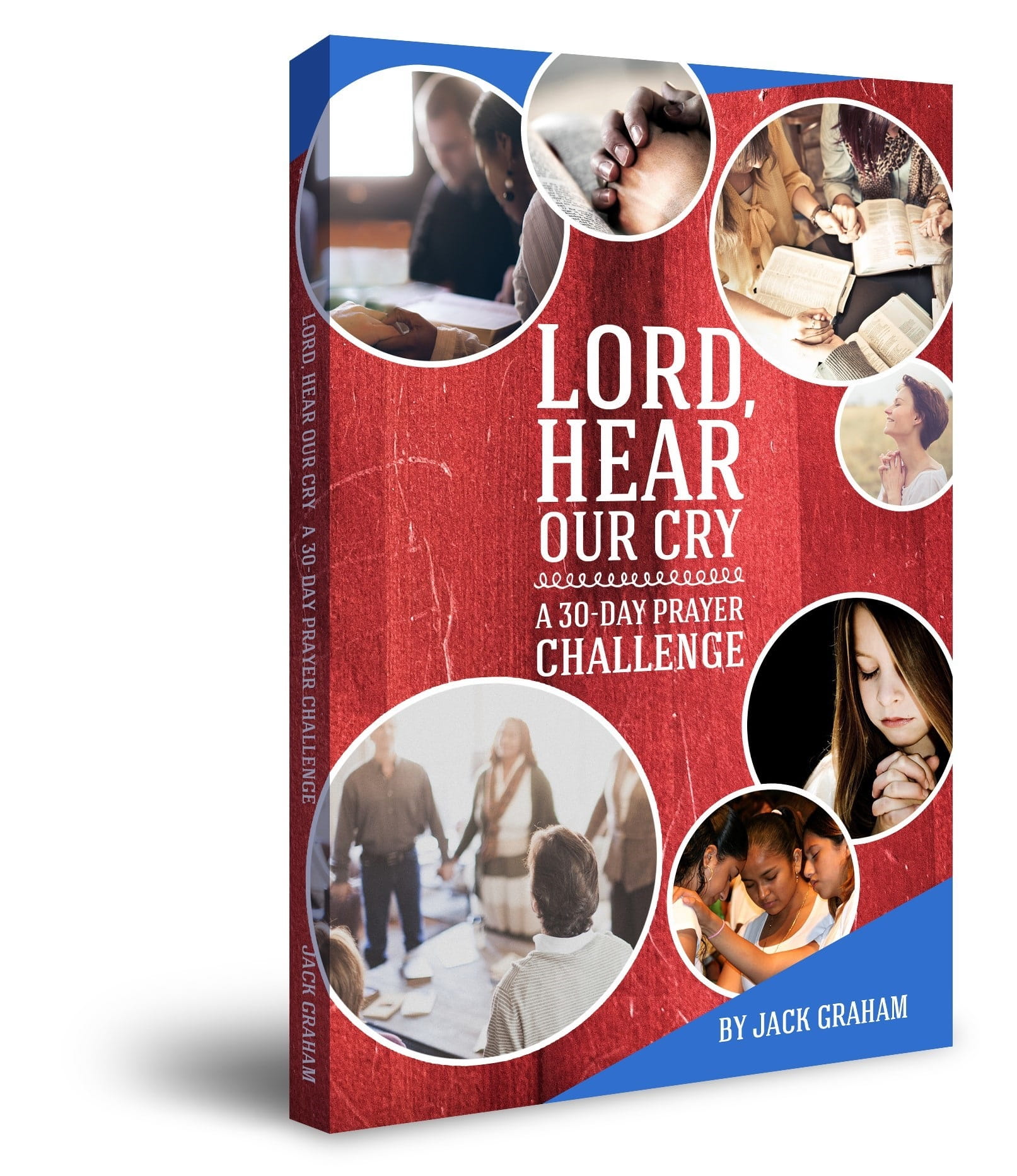 We want to help you Discover how to revitalize your prayer life in 30 days, by sending you Pastor Graham's book, 'Lord, Hear Our Cry.' It's our gift to thank you for your donation to help proclaim the Gospel 'til the whole world hears.
Thank you!
Jack Graham
PowerPoint Ministries