How to Find the Courage to Share Your Faith
October 5
But in your hearts honor Christ the Lord as holy, always being prepared to make a defense to anyone who asks you for a reason for the hope that is in you; yet do it with gentleness and respect.
I will never forget the time I was in 8th grade and someone challenged me to be a better witness for Christ in my school. So I decided I was going to share Jesus with a boy named Greg. I really tried to avoid seeing him all day, knowing the conversation I had to have.
I was successful in avoiding him for most of the morning but ran into him in the lunch line. So I asked him, "G-G-Greg, you wouldn't wanna be a Christian, would you?" Greg looked at me for a second and said, "Naw… I'm an atheist!"
There was an awkward pause, and I told him, "Oh, excuse me. I'm sorry." And I just kind of slithered away. But I learned something that day that's stuck with me the rest of my life: Starting a spiritual conversation was much more uncomfortable for me than it was for him.
Many times, we scare ourselves when it comes to sharing our faith because we're worried what others will think. But more often than not, we're harder on ourselves than the person with whom we're speaking. So instead of making yourself nervous, remember it's just a conversation. When you think that way, you can have the courage to share your faith with anyone!
SHARE YOUR FAITH COURAGEOUSLY BY HAVING SIMPLE CONVERSATIONS AND NOT WORRYING ABOUT WHAT OTHERS THINK!
---

For more from PowerPoint Ministries and Dr. Jack Graham, please visit www.jackgraham.org
and
Listen to Dr. Jack Graham's daily broadcast on OnePlace.com.
Watch Jack Graham and Powerpoint Ministries Video Online.

Revitalize your prayer life in 30 days!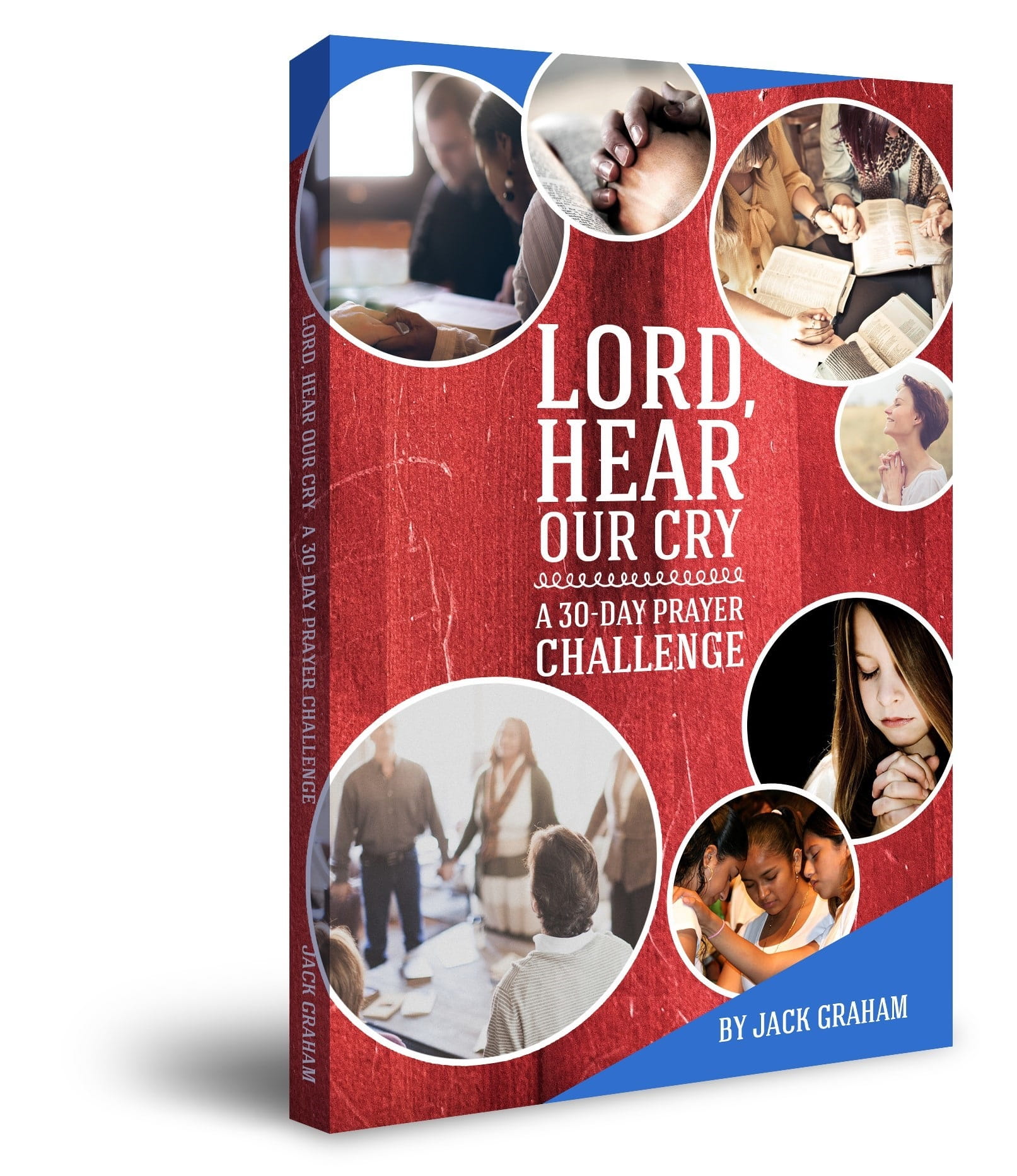 We want to help you Discover how to revitalize your prayer life in 30 days, by sending you Pastor Graham's book, 'Lord, Hear Our Cry.' It's our gift to thank you for your donation to help proclaim the Gospel 'til the whole world hears.
Thank you!
Jack Graham
PowerPoint Ministries