How to Get Men to Step Up to the Plate
July 14
Be watchful, stand firm in the faith, act like men, be strong. Let all that you do be done in love.
In the 1990s, a football coach named Bill McCartney, along with James Dobson and others, organized a group of men who committed themselves to a relationship with Christ, involvement in church, and devotion to their wives and families. This group eventually became known as Promise Keepers, and grew to having gatherings of over 50,000 men at one time!
Today, Promise Keepers continues to impact lives of men all over the globe, encouraging them to pursue sexual purity and devotion to God and their families. Yet, even with the inroads organizations like Promise Keepers have made, the number of men who follow Christ casually, indulge in pornography, and neglect their families is staggering.
So, what's the answer? Well, I think a good start is for men to be challenged… to get into Christian community with other men who are open and honest about the struggles they face, and commit to seek Christ together.
Men need community with other men. So if you're a man, get plugged in with others who can support you. If you're a woman, encourage the men in your life to do the same. When men step up to the plate in our churches and communities, we'll see our families strengthened like never before!
GET MEN INVOLVED IN CHRISTIAN COMMUNITY WITH OTHERS AND SPARK A REVIVAL IN HOMES LIKE NEVER BEFORE.
---

For more from PowerPoint Ministries and Dr. Jack Graham, please visit www.jackgraham.org
and
Listen to Dr. Jack Graham's daily broadcast on OnePlace.com.
Watch Jack Graham and Powerpoint Ministries Video Online.

Revitalize your prayer life in 30 days!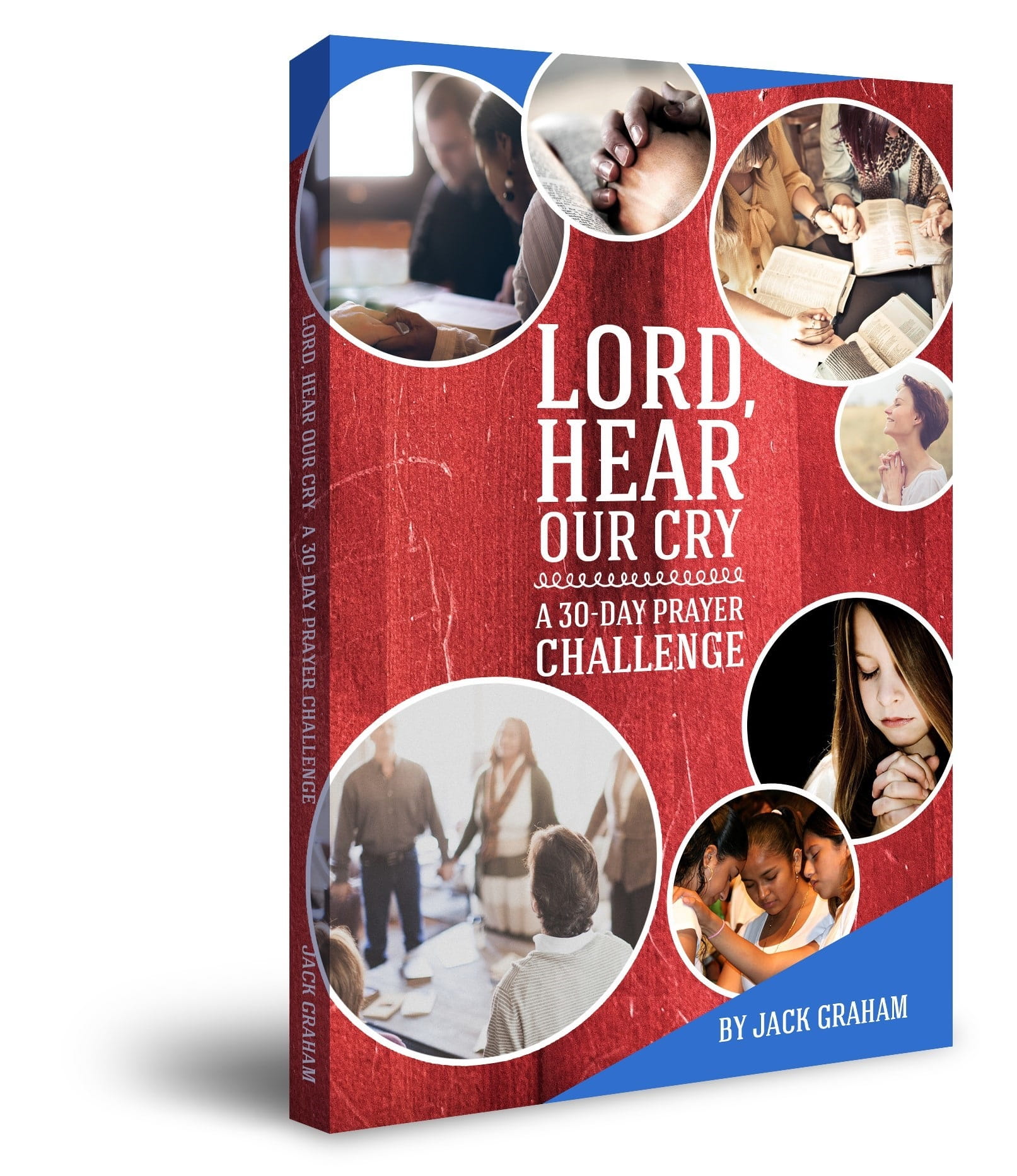 We want to help you Discover how to revitalize your prayer life in 30 days, by sending you Pastor Graham's book, 'Lord, Hear Our Cry.' It's our gift to thank you for your donation to help proclaim the Gospel 'til the whole world hears.
Thank you!
Jack Graham
PowerPoint Ministries