How to Have Victory over the Devil
January 5
Submit yourselves therefore to God. Resist the devil, and he will flee from you.
There is a famous painting I've seen, done by an artist named Moritz Retzsch, of a chess match between the devil and a young man. In the painting of the chess game, the devil appears to have the young man in a checkmate. So, the young man is sweating profusely and trying to figure out if he can move.
Years ago, a master in the game of chess was invited to look at the picture and see if there was any possible move that the young man could make to get out of checkmate with the devil. So that master chessman stared and searched the board for a possible way out for three hours.
After three hours, he finally saw one move the man could make… one way out from defeat. When he saw it, they said he shouted out loud to the painting, "Young man, make that move! Make that move!"
The truth is that victory over the devil really does take just one move: trusting in Christ. You can sit for hours and try to figure it out, but only one move will do. Yes, you can beat him, but you have to make the move to Jesus first!
SO OFTEN IT CAN SEEM LIKE THE DEVIL HAS YOU CORNERED. BUT IF YOU WANT TO HAVE VICTORY OVER HIM, TRUSTING IN CHRIST IS THE ONLY WAY!
---

For more from PowerPoint Ministries and Dr. Jack Graham, please visit www.jackgraham.org
and
Listen to Dr. Jack Graham's daily broadcast on OnePlace.com.
Watch Jack Graham and Powerpoint Ministries Video Online.

Revitalize your prayer life in 30 days!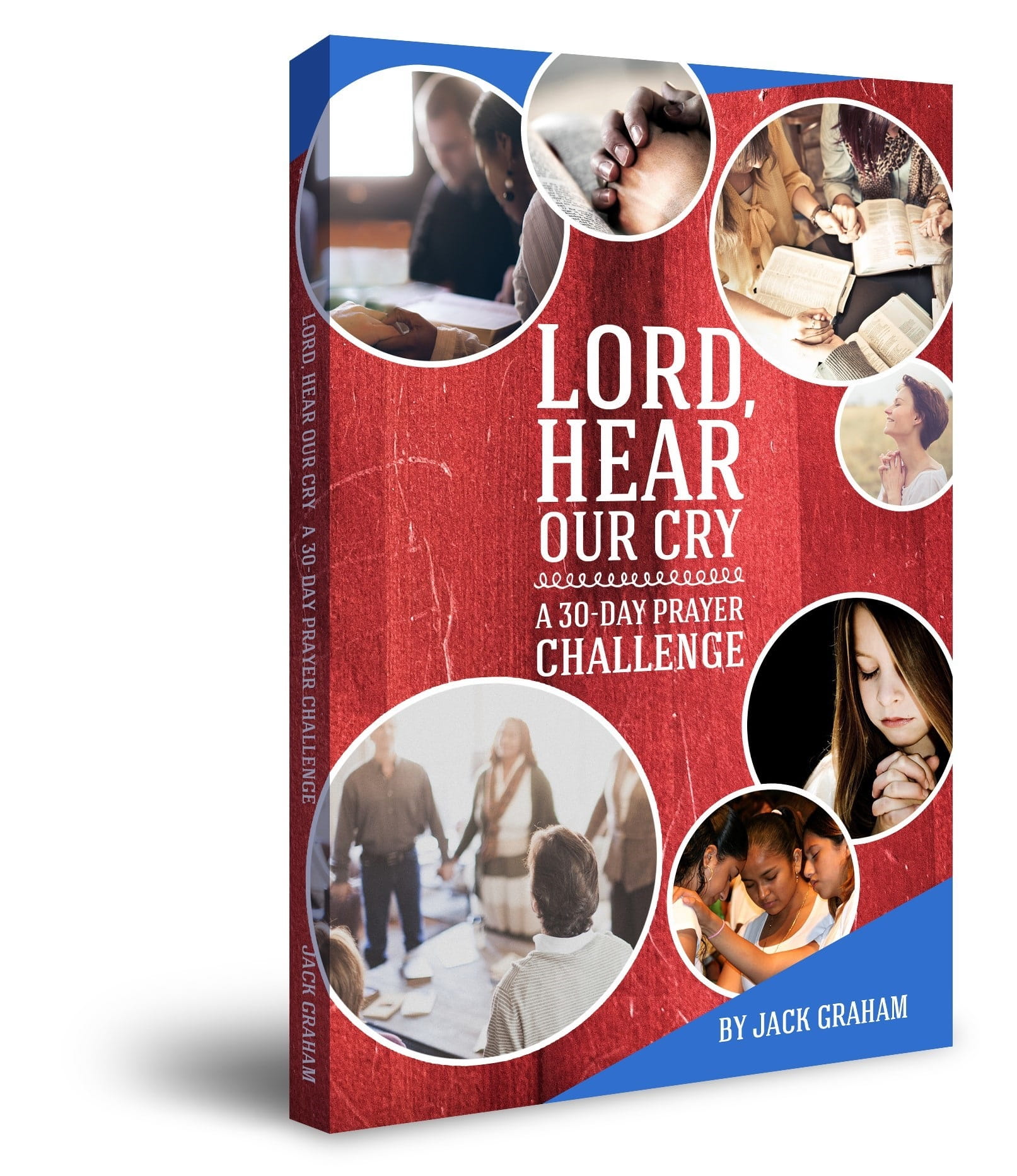 We want to help you Discover how to revitalize your prayer life in 30 days, by sending you Pastor Graham's book, 'Lord, Hear Our Cry.' It's our gift to thank you for your donation to help proclaim the Gospel 'til the whole world hears.
Thank you!
Jack Graham
PowerPoint Ministries