How to Put Your Kids in the Safest Hands Possible
January 12
Fathers, do not provoke your children to anger, but bring them up in the discipline and instruction of the Lord.
Not long ago, I returned from a trip to Israel where I helped lead a tour of the Holy Land. It was a fantastic trip and we saw so many sites of the ancient world. Among these sites were altars and places of worship for pagan deities. One altar was dedicated to the god Molech, and served as a place where parents would sacrifice their firstborn to this deity.
My mind turned toward our country today. Oh, we don't have so many pagan deities anymore, but people are still sacrificing babies on the altar of their own pleasure. One and one half million babies are aborted every year… a sacrifice to the gods of pleasure and convenience.
Not only that, but some are also sacrificing their children on the altar of their own culture. They let their kids watch whatever they want, listen to whatever they want, and participate in whatever they want, all the while saying, "Kids will be kids." But the truth is that these parents are spiritually poisoning their children.
Our children are so very precious. Don't place them on any other altar than the one God has built for them. Bring your kids into the world and raise them to pursue Christ. When you wholeheartedly give your kids over to God, you can be sure they're in the best hands possible!
GIVE YOUR KIDS OVER TO GOD WITH FULL CONFIDENCE HE WILL CARRY OUT HIS PERFECT WILL IN THEIR LIVES.
---

For more from PowerPoint Ministries and Dr. Jack Graham, please visit www.jackgraham.org
and
Listen to Dr. Jack Graham's daily broadcast on OnePlace.com.
Watch Jack Graham and Powerpoint Ministries Video Online.

Revitalize your prayer life in 30 days!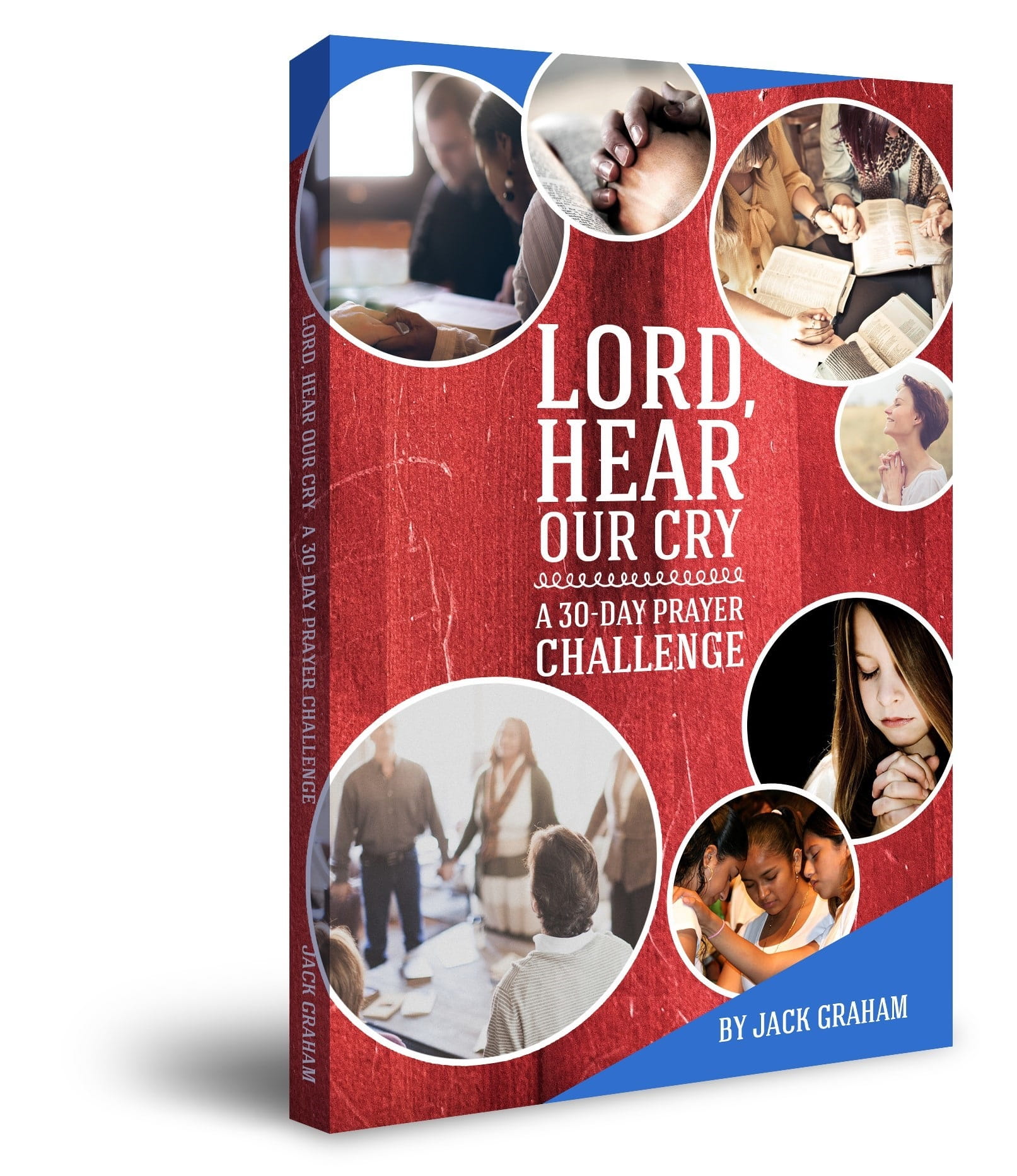 We want to help you Discover how to revitalize your prayer life in 30 days, by sending you Pastor Graham's book, 'Lord, Hear Our Cry.' It's our gift to thank you for your donation to help proclaim the Gospel 'til the whole world hears.
Thank you!
Jack Graham
PowerPoint Ministries