How You Can Avoid the Most Deadly Lie
February 13
So faith comes from hearing, and hearing through the word of Christ.
I have a good friend who was visiting Israel some time ago, and he came upon a Bedouin shepherd out in the desert. He struck up a conversation with him, which led to talking with him about Jesus Christ. So he shared the Gospel.
At some point during the conversation, the Bedouin said, "I see… you're keeping yourself from committing the sin of the desert."
"What's the sin of the desert?" my friend replied.
"The sin of the desert is the sin of silence. It's knowing where there is water and not telling anyone else where it is!"
When it comes to salvation in Jesus Christ, this is where so many Christians fall into the trap of lying… by knowing where life can be found yet choosing to remain silent. They don't tell others that they can be saved through Jesus Christ!
Be most careful of this cowardly lie. Don't allow your friends and loved ones to enter eternity without hearing of the saving power of faith in Jesus Christ!
DON'T COMMIT THE SIN OF SILENCE. TELL OTHERS HOW THEY CAN FIND LIFE BY PLACING THEIR FAITH IN JESUS CHRIST.
---

For more from PowerPoint Ministries and Dr. Jack Graham, please visit www.jackgraham.org
and
Listen to Dr. Jack Graham's daily broadcast on OnePlace.com.
Watch Jack Graham and Powerpoint Ministries Video Online.

Revitalize your prayer life in 30 days!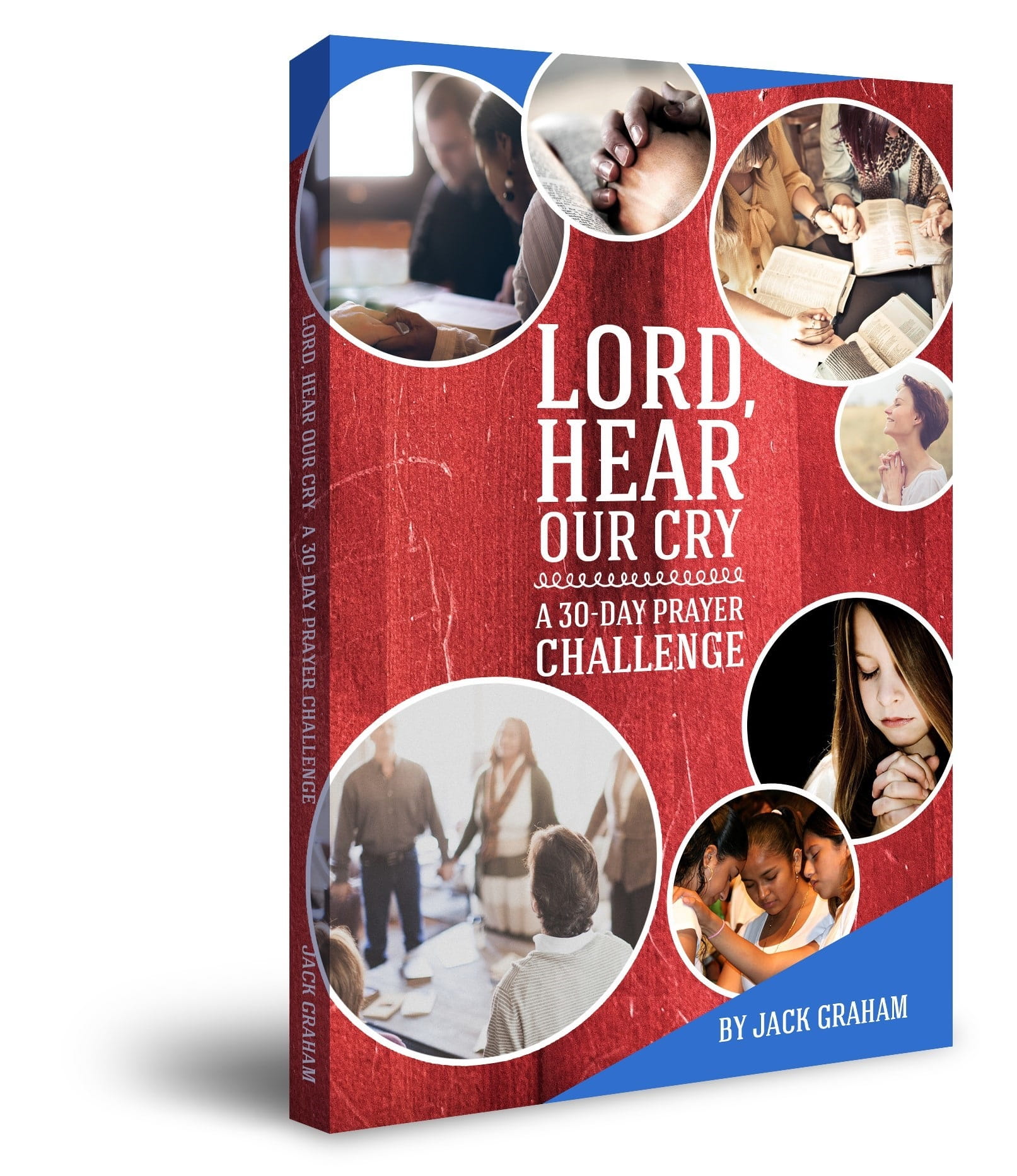 We want to help you Discover how to revitalize your prayer life in 30 days, by sending you Pastor Graham's book, 'Lord, Hear Our Cry.' It's our gift to thank you for your donation to help proclaim the Gospel 'til the whole world hears.
Thank you!
Jack Graham
PowerPoint Ministries