How You Can Be Prepared for Any Crisis
September 21
Bear one another's burdens, and so fulfill the law of Christ.
Many years ago in the Midwest, a young boy wandered off from his house and into a huge wheat field. It was getting late and the temperature was dropping, so the parents began to search frantically for the little boy. Finally after a few hours of looking, they called the police.
The word got out, and all the people from miles around came together to look for that little boy. After a few hours of that, they got the idea to join hands and comb the field in one big line. And in one far corner of the field where no one had looked, they found the boy's lifeless body. It was so tragic. The father, being interviewed by the local newspaper a few days later, was quoted as saying, "If we'd only joined hands sooner, perhaps we could've saved my son."
The tragic truth is that many people today are suffering and dying on their own because they haven't joined hands with other people in the faith. They're running around frantically trying to solve their own problems and it hasn't occurred to them that they need other people to help!
Don't try to do life alone. There are no 'Lone Rangers' of the Christian faith. Walk hand-in-hand with other people in community and you'll be equipped to take on any crisis that comes your way.
DON'T TRY TO LIVE LIFE ALONE. SURROUND YOURSELF WITH GODLY MEN AND WOMEN WHO WILL BE THERE FOR YOU WHEN HARD TIMES HIT
---

For more from PowerPoint Ministries and Dr. Jack Graham, please visit www.jackgraham.org
and
Listen to Dr. Jack Graham's daily broadcast on OnePlace.com.
Watch Jack Graham and Powerpoint Ministries Video Online.

Revitalize your prayer life in 30 days!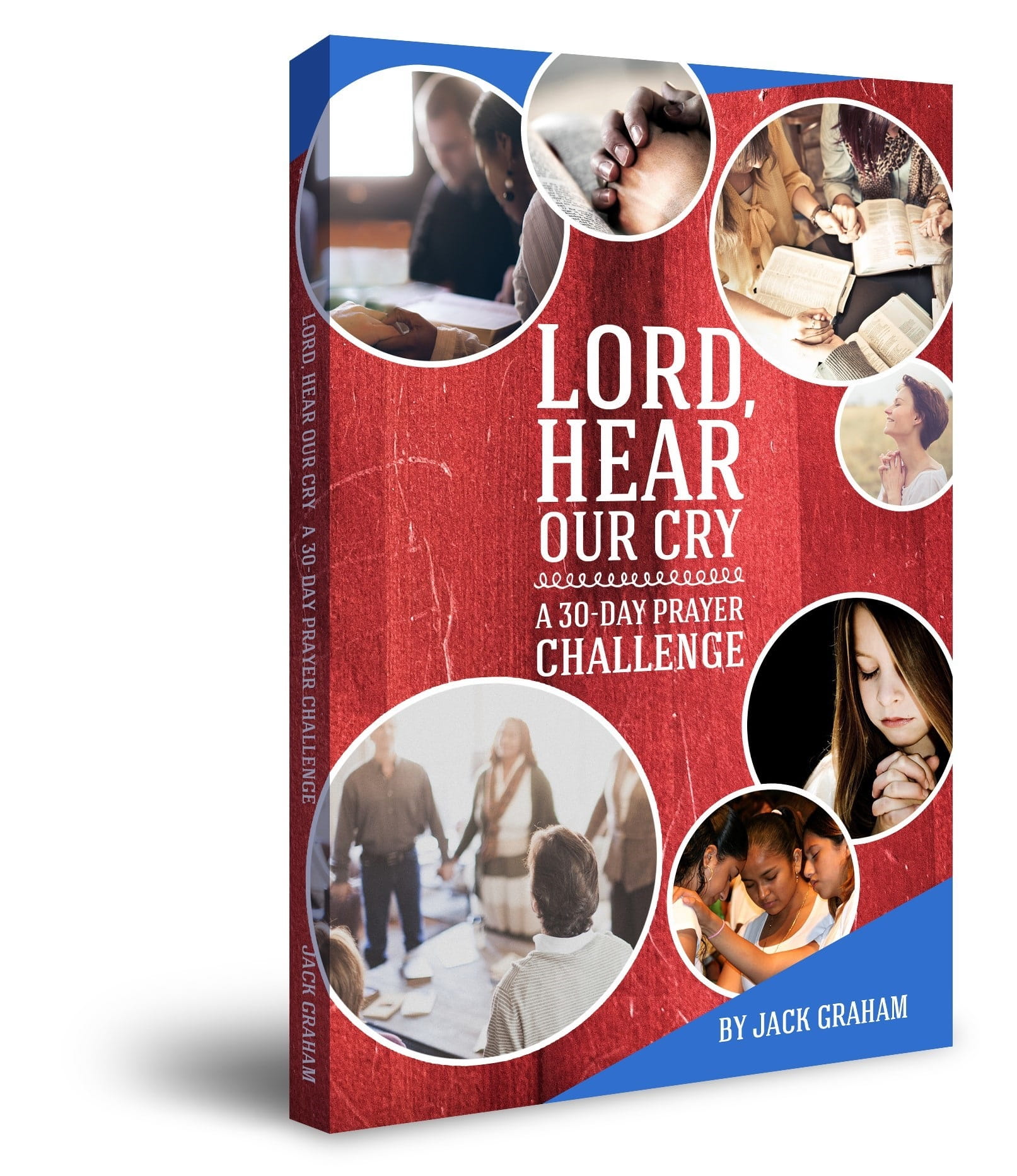 We want to help you Discover how to revitalize your prayer life in 30 days, by sending you Pastor Graham's book, 'Lord, Hear Our Cry.' It's our gift to thank you for your donation to help proclaim the Gospel 'til the whole world hears.
Thank you!
Jack Graham
PowerPoint Ministries