How You Can Be Renewed and Rebuilt Each Day
February 1
Do not be conformed to this world, but be transformed by the renewal of your mind, that by testing you may discern what is the will of God, what is good and acceptable and perfect. Romans 12:2
There was a little boy who was doodling on a piece of paper. His mom asked him, "What are you drawing?" "I'm drawing God," the boy replied as he began to color his masterpiece.
When he finished, his mom walked up to take a peek. But what she saw puzzled her. The boy had drawn a man in a yellow hardhat with a belt full of tools. "What is this?" the mom asked. "Well," said the boy, "the Bible says that Jesus was a carpenter. God built the universe, told Noah how to build the ark and Moses how to build the tabernacle. I think God's a builder!"
Well, I suppose if God had any occupation on earth, He might be in the construction business. That's because when you look at the works of God in history, you discover He's always constructing: the universe, a boat, temples, and you and me.
That's right. God is making us who have faith in Christ into the likeness of His Son, Jesus. He's daily removing the old and the decaying with His Spirit of renewal. Day by day, we're being built into the image of Jesus Christ.
God's not done with us yet. So thank Him that you can be renewed and rebuilt daily when you submit to the work of His Spirit in your life!
SUBMIT TO THE WORK OF THE HOLY SPIRIT IN YOUR LIFE AND YOU'LL BE RENEWED AND REBUILT DAILY IN THE LIKENESS OF JESUS CHRIST!
---

For more from PowerPoint Ministries and Dr. Jack Graham, please visit www.jackgraham.org
and
Listen to Dr. Jack Graham's daily broadcast on OnePlace.com.
Watch Jack Graham and Powerpoint Ministries Video Online.

Revitalize your prayer life in 30 days!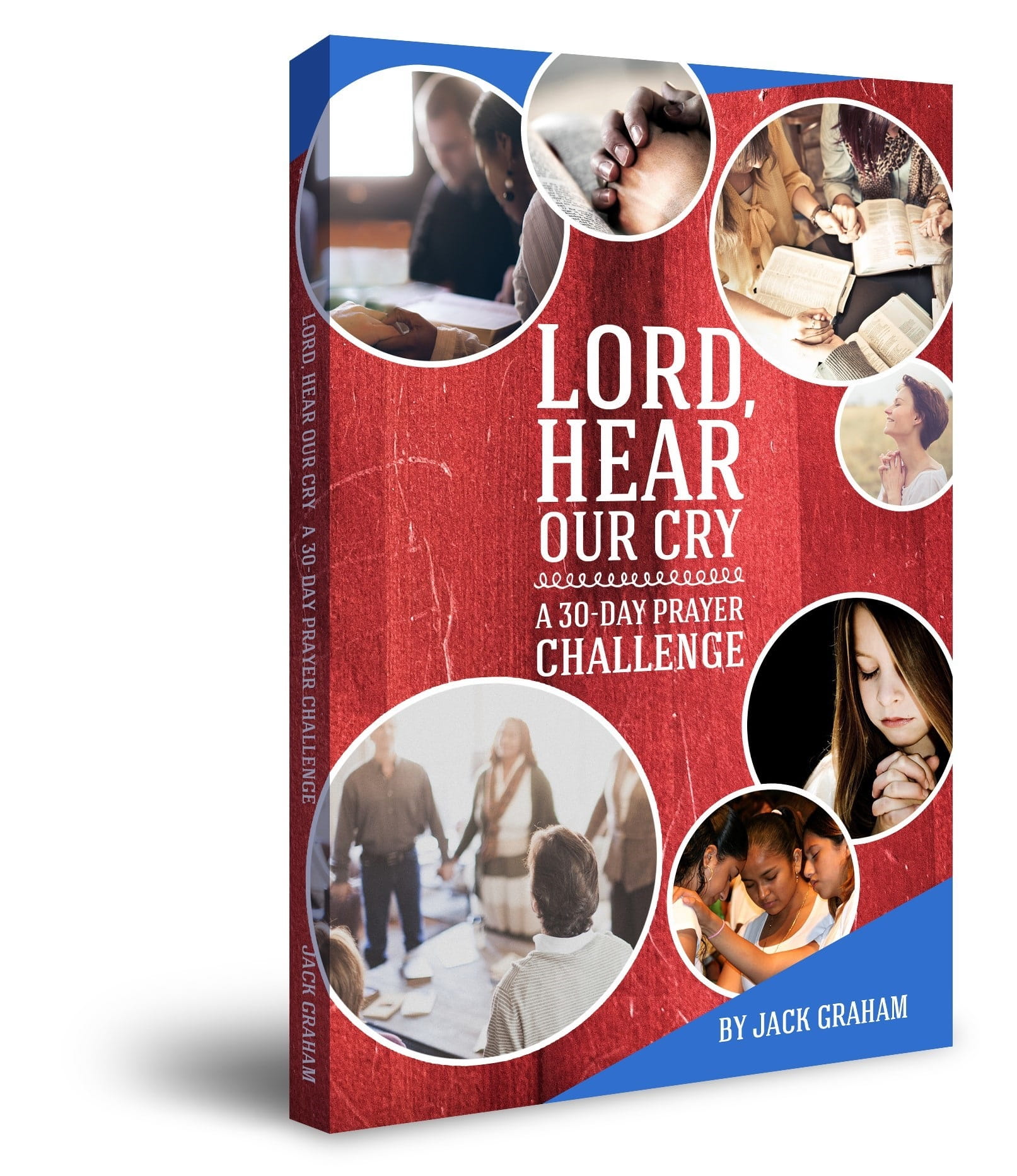 We want to help you Discover how to revitalize your prayer life in 30 days, by sending you Pastor Graham's book, 'Lord, Hear Our Cry.' It's our gift to thank you for your donation to help proclaim the Gospel 'til the whole world hears.
Thank you!
Jack Graham
PowerPoint Ministries