How you can be restored from brokenness
March 8
"For I will restore health to you,
and your wounds I will heal,
declares the LORD,
because they have called you an outcast:
'It is Zion, for whom no one cares!'"
Years ago, a couple was driving on an old dirt road in an early Model T Ford. Their car began to spit, sputter, and eventually died right in the middle of the road. So the gentleman got out and started looking at the engine. But as much as he tried, he couldn't get the car running again.
Just then, a man drove up wearing a top hat and suit, stopped his car, and said, "Let me see if I can help." Taking off his jacket and hat, he looked at the engine, tinkered a little bit, and said, "Alright, now try it." And with just one turn of the engine, that car was purring like a kitten once again.
"Thank you for your help," the man said. "I don't think I caught your name."
"My name is Henry Ford," said the distinguished gentleman. "This car was built in one of my factories."
The man who made that car knew how to fix it. And in the same way, the God who made you knows how to fix you as well. You are His vessel. And if you're marred and broken down, He can get you running again if you'll only put your life into His hands.
IN YOUR BROKENNESS, PUT YOURSELF INTO YOUR MAKER'S HANDS AND HE'LL RENEW AND RESTORE YOU IN EVERY WAY!
---

For more from PowerPoint Ministries and Dr. Jack Graham, please visit www.jackgraham.org
and
Listen to Dr. Jack Graham's daily broadcast on OnePlace.com.
Watch Jack Graham and Powerpoint Ministries Video Online.

Revitalize your prayer life in 30 days!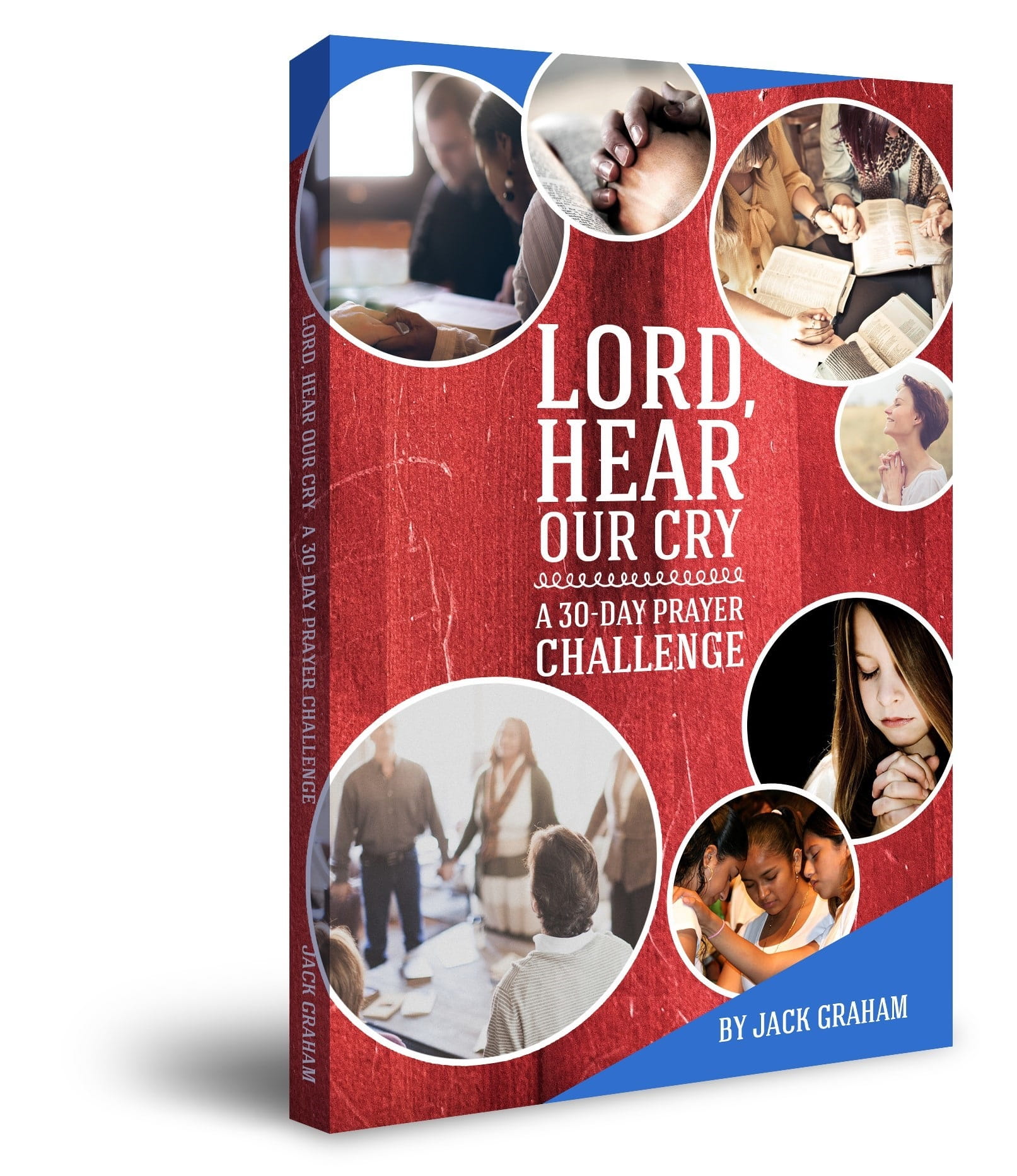 We want to help you Discover how to revitalize your prayer life in 30 days, by sending you Pastor Graham's book, 'Lord, Hear Our Cry.' It's our gift to thank you for your donation to help proclaim the Gospel 'til the whole world hears.
Thank you!
Jack Graham
PowerPoint Ministries