How You Can Be Sustained Through Any Situation
June 5
And he said, "Naked I came from my mother's womb, and naked shall I return. The LORD gave, and the LORD has taken away; blessed be the name of the LORD."
Job 1:21
There was an elderly lady who, for 90 years, claimed 2 Timothy 1:12 as her life verse. She quoted it every morning in the old King James, "…for I know whom I have believed, and am persuaded that he is able to keep that which I have committed to him against that day."
In her later years, however, the woman began to lose her memory and could only quote parts of the verse. Finally on her deathbed, she was heard to say over and over again the only part she could remember. In a barely audible voice she said, "Him… Him… Him." And that single word was enough to sustain and strengthen her all the way to heaven.
When it comes down to it, isn't that what it's really all about? Scripture… salvation… holy living… it's really all about Him! And while our bodies will fail and our minds will lose their acuity, He will always remain the focus of our praise.
All you need is Jesus. Don't let counting how much time you're spending reading the Bible take your focus off of Him. In the good and the bad times of life, whether the Lord gives or takes away, remember Him… Him… Him.
KEEP JESUS AS THE SINGLE FOCUS OF YOUR LIFE AND GOD WILL SUSTAIN YOU WHATEVER COMES YOUR WAY.
---

For more from PowerPoint Ministries and Dr. Jack Graham, please visit www.jackgraham.org
and
Listen to Dr. Jack Graham's daily broadcast on OnePlace.com.
Watch Jack Graham and Powerpoint Ministries Video Online.

Revitalize your prayer life in 30 days!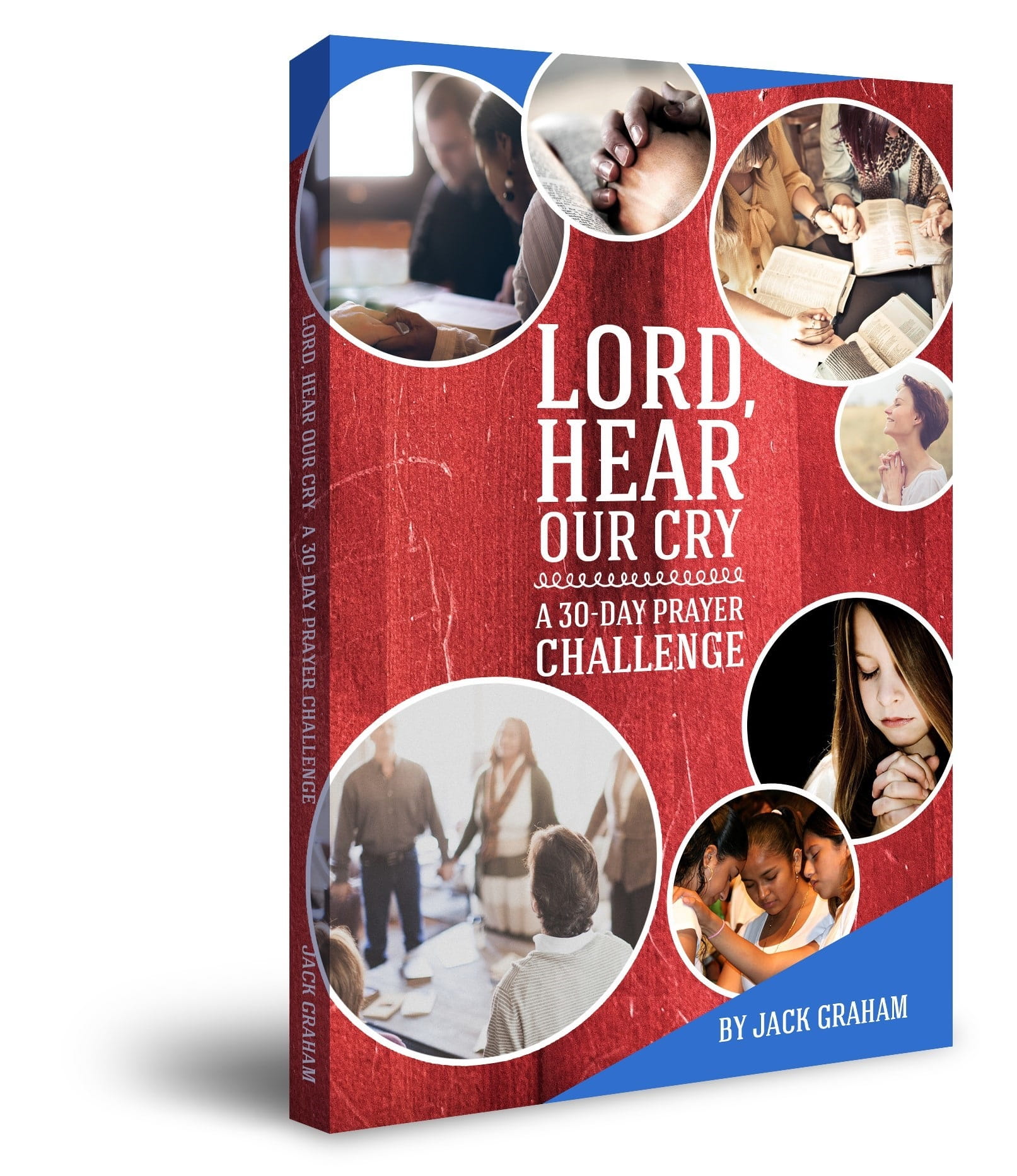 We want to help you Discover how to revitalize your prayer life in 30 days, by sending you Pastor Graham's book, 'Lord, Hear Our Cry.' It's our gift to thank you for your donation to help proclaim the Gospel 'til the whole world hears.
Thank you!
Jack Graham
PowerPoint Ministries