How You Can Escape Death and Live Forever
September 13
Jesus said to her, "I am the resurrection and the life. Whoever believes in me, though he die, yet shall he live, and everyone who lives and believes in me shall never die."
Perhaps you've heard the famous riddle,
Who was the oldest man who ever lived who died before his father did?
On the surface, that riddle seems very difficult. In fact, it looks like a complete impossibility. How could anyone be the oldest person to ever live yet fail to outlive his own father? It doesn't make any sense!
Now, if you know your Bible, you know the oldest man to ever live was Methuselah. He lived to the ripe old age of 969. But what does it mean that he died before his father did? Well, his father was Enoch, who according to the Bible, "walked with God, and he was not, for God took him" (Genesis 5:24).
Enoch never died… his life was marked by such an intimate walk with God that instead of experiencing death like everyone else, he was taken by God.
Now I'm not going to tell you that if you walk intimately enough with God, the same will happen to you. But Enoch is an example of faithfulness. And those who do faithfully walk with God won't experience spiritual death, but will be ushered by God into eternal life. Walk faithfully, and you'll be guaranteed to never taste spiritual death!
EMBRACE THE GUARANTEED PROMISE YOU HAVE OF ETERNAL LIFE BY WALKING FAITHFULLY WITH GOD
---

For more from PowerPoint Ministries and Dr. Jack Graham, please visit www.jackgraham.org
and
Listen to Dr. Jack Graham's daily broadcast on OnePlace.com.
Watch Jack Graham and Powerpoint Ministries Video Online.

Revitalize your prayer life in 30 days!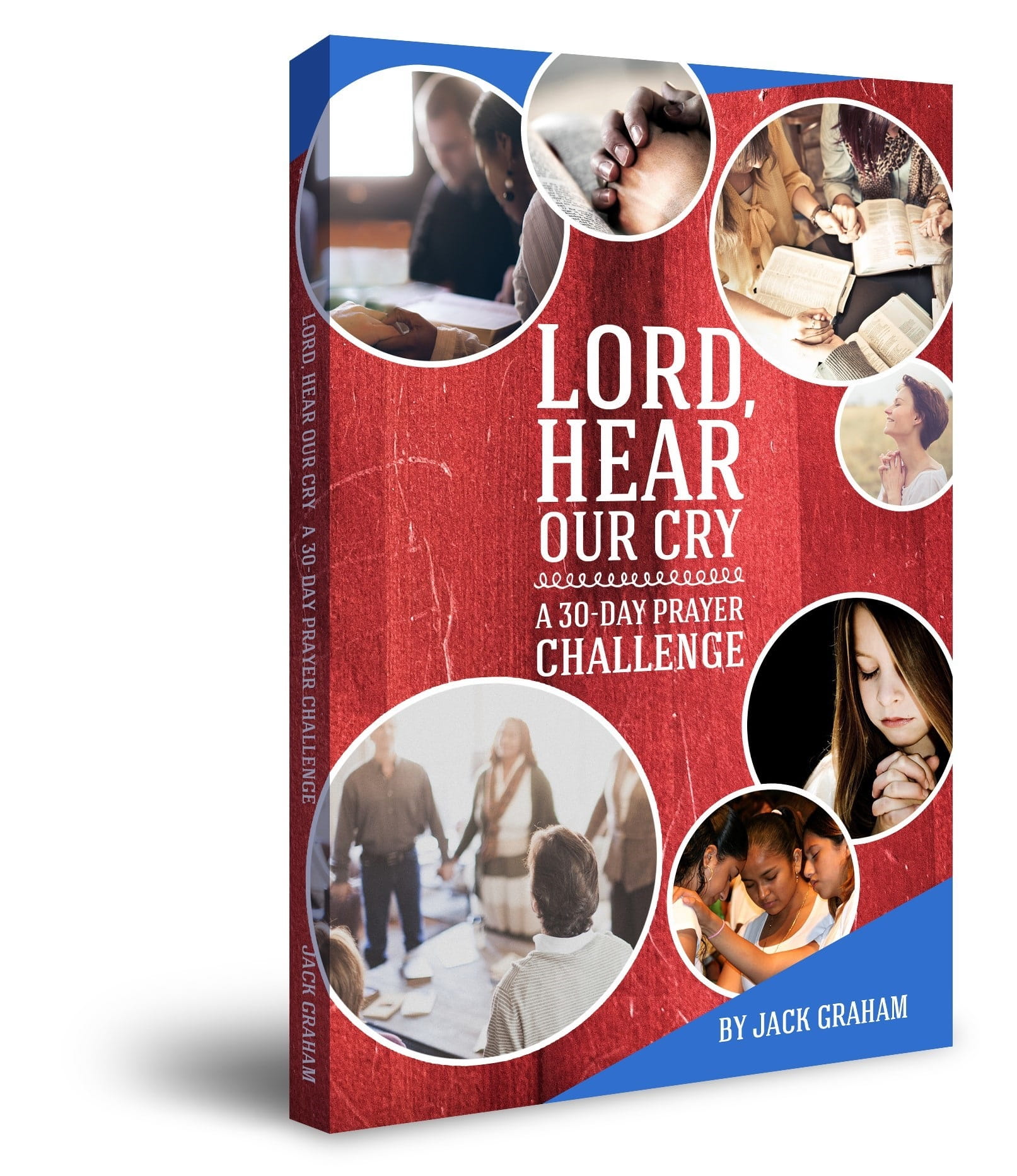 We want to help you Discover how to revitalize your prayer life in 30 days, by sending you Pastor Graham's book, 'Lord, Hear Our Cry.' It's our gift to thank you for your donation to help proclaim the Gospel 'til the whole world hears.
Thank you!
Jack Graham
PowerPoint Ministries