How You Can Get a Spiritual Promotion in Life
September 30
For though by this time you ought to be teachers, you need someone to teach you again the basic principles of the oracles of God. You need milk, not solid food, for everyone who lives on milk is unskilled in the word of righteousness, since he is a child. But solid food is for the mature, for those who have their powers of discernment trained by constant practice to distinguish good from evil.
I heard about a little boy who was finishing up his very last day of first grade. So his teacher was saying goodbye to the kids as they were going out the door and the little boy stopped and said, "Teacher, I want to stay in first grade with you."
"That's sweet," the teacher said. "But you'll have new teachers next year."
"Yeah, I know," the boy said. "Then I wish you were smart enough to come teach me in second grade!"
Very often in the spiritual life, people get stuck in first grade. They find comfort in the elementary things of the faith and they never really move on. I'm not arguing that the elementary aspects aren't important, but they're a foundation on which the rest of the spiritual life is built!
If you've grown comfortable in the Christian life – living spiritual high to spiritual high, not growing deeper in the Word, and never really getting out and doing something big for Jesus – then maybe you're stuck in a grade and need to move forward. Take the next step by trusting deeper in Christ and taking risks for God. That's how you get promoted in the spiritual life!
GET PROMOTED IN THE SPIRITUAL LIFE BY PRESSING DEEPER INTO JESUS AND TAKING RISKS FOR HIM.
---

For more from PowerPoint Ministries and Dr. Jack Graham, please visit www.jackgraham.org
and
Listen to Dr. Jack Graham's daily broadcast on OnePlace.com.
Watch Jack Graham and Powerpoint Ministries Video Online.

Revitalize your prayer life in 30 days!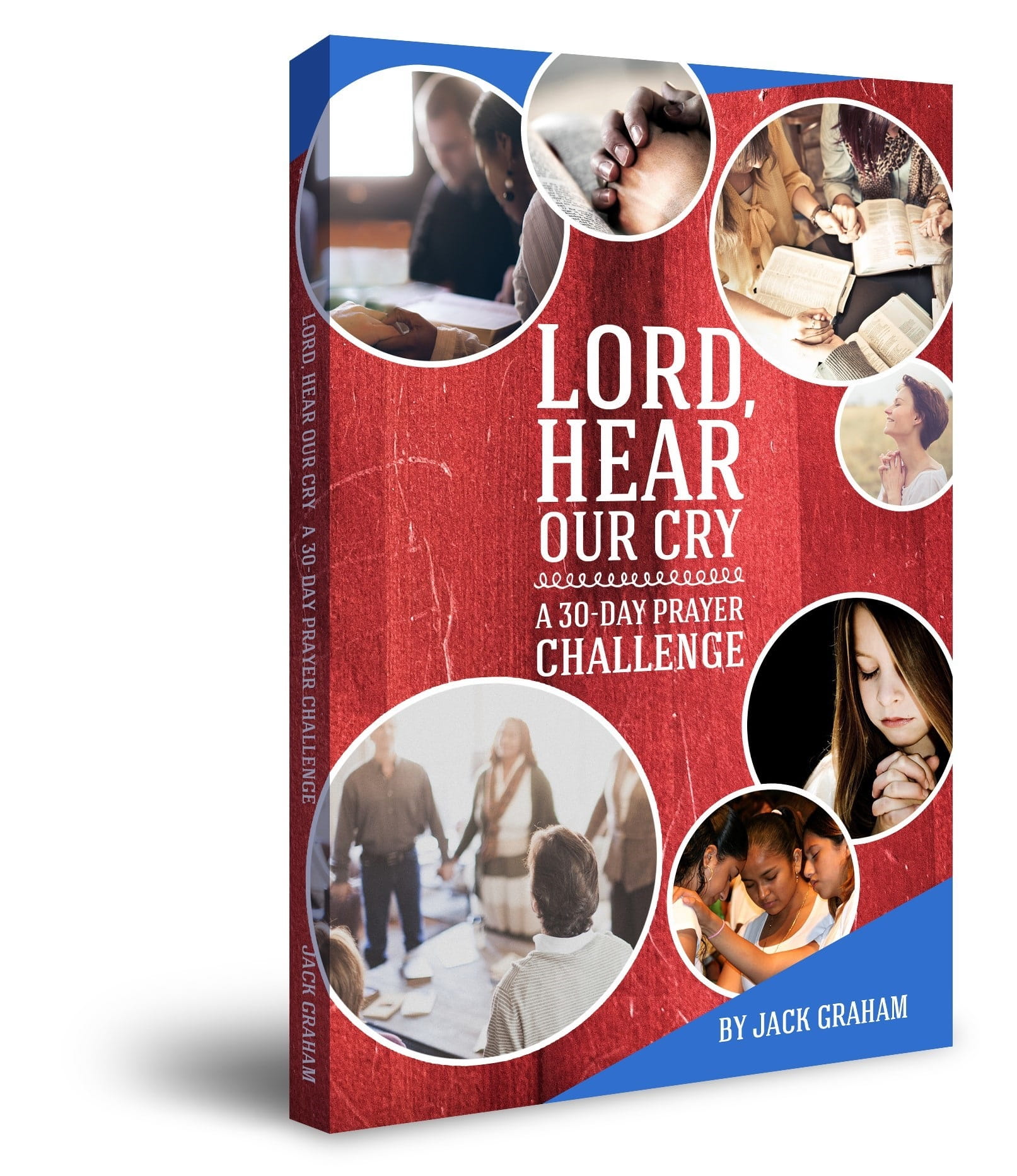 We want to help you Discover how to revitalize your prayer life in 30 days, by sending you Pastor Graham's book, 'Lord, Hear Our Cry.' It's our gift to thank you for your donation to help proclaim the Gospel 'til the whole world hears.
Thank you!
Jack Graham
PowerPoint Ministries