How You Can Reclaim the Joy That's Yours
"I have said these things to you, that in me you may have peace. In the world you will have tribulation. But take heart; I have overcome the world."
As I look at our world today, I see so many people who are afraid… they're worried about the future, fearful about the present, and ashamed about the past. These fears act like emotional drags upon their spirit that keep them from becoming all that God has called them to be.
But Jesus Christ came so that those fears that paralyze might be overcome. He is the answer to every fear because He comes into our lives with grace, peace, and joy when we place our faith in Him for the forgiveness of our sins.
So why is it that so many people today—even Christians—live under the oppression of fear and worry? I think that one reason is that they've trusted Christ for eternal life, but don't honestly believe He can make a difference in their lives today. This gives the enemy a foothold, allowing him to create incessant anxiety in their lives.
But in Christ, you have the power to overcome because He has already overcome. You can tell the world and the enemy, "I'm not letting you steal my joy!"
This day, make it your goal to live in the joy of Jesus Christ, trusting fully that He can change not only your future, but your past and present as well because He has already overcome!
JESUS CHRIST CAN CHANGE NOT ONLY YOUR FUTURE, BUT ALSO YOUR PRESENT AND YOUR PAST. SO TRUST IN HIM TO GIVE YOU JOY AND HOPE FOR TODAY!
---

For more from PowerPoint Ministries and Dr. Jack Graham, please visit www.jackgraham.org
and
Listen to Dr. Jack Graham's daily broadcast on OnePlace.com.
Watch Jack Graham and Powerpoint Ministries Video Online.

Revitalize your prayer life in 30 days!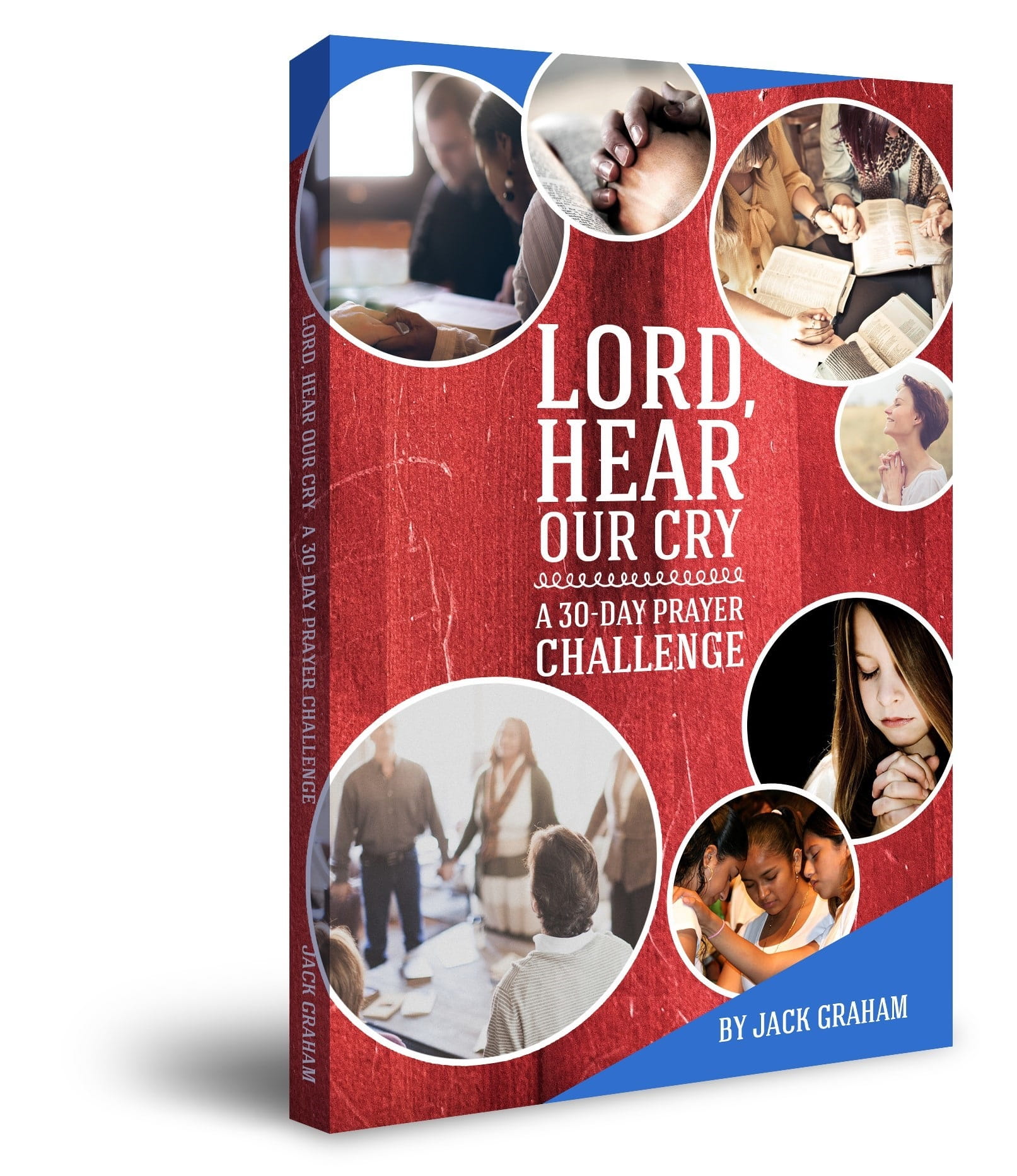 We want to help you Discover how to revitalize your prayer life in 30 days, by sending you Pastor Graham's book, 'Lord, Hear Our Cry.' It's our gift to thank you for your donation to help proclaim the Gospel 'til the whole world hears.
Thank you!
Jack Graham
PowerPoint Ministries