How Your Works Can Be Acceptable before God
June 1
I appeal to you therefore, brothers, by the mercies of God, to present your bodies as a living sacrifice, holy and acceptable to God, which is your spiritual worship.
Romans 12:1
I heard about a poor farmer who lived several years ago. He worked hard his entire life plowing his fields and raising his crops so he could eventually buy an ox. One day, he earned just enough and made the long journey into town.
It had been years since he'd been anywhere near civilization. So he was shocked to discover there had been a revolution in his country. There was a new government that had issued new money, so his old money was worthless. And worst of all, the time had already expired for him to exchange his old money for the new.
So he found a young man who knew how to read and write and petitioned him to write a letter to the new president of the country. The young man wrote to the president, explained the man's plight, and asked for help.
The president wrote back, "I cannot break the laws of the land. The exchange period has passed, but I am exchanging your old money for your new money from my own personal funds." Included in that letter was exactly the money he needed to buy the ox!
On our own, our spiritual currency is worthless – our good works are but filthy rags. But in Christ, as we work out our salvation, Jesus exchanges our filthy rags and turns them into true spiritual service. So as you do good works in His name, be confident He'll one day say, "Well done, good and faithful servant!"
DO GOOD WORKS IN CHRIST, WITH HIM AS THE FOCUS, AND GOD WILL BLESS THEM AS SPIRITUAL WORSHIP!
---

For more from PowerPoint Ministries and Dr. Jack Graham, please visit www.jackgraham.org
and
Listen to Dr. Jack Graham's daily broadcast on OnePlace.com.
Watch Jack Graham and Powerpoint Ministries Video Online.

Revitalize your prayer life in 30 days!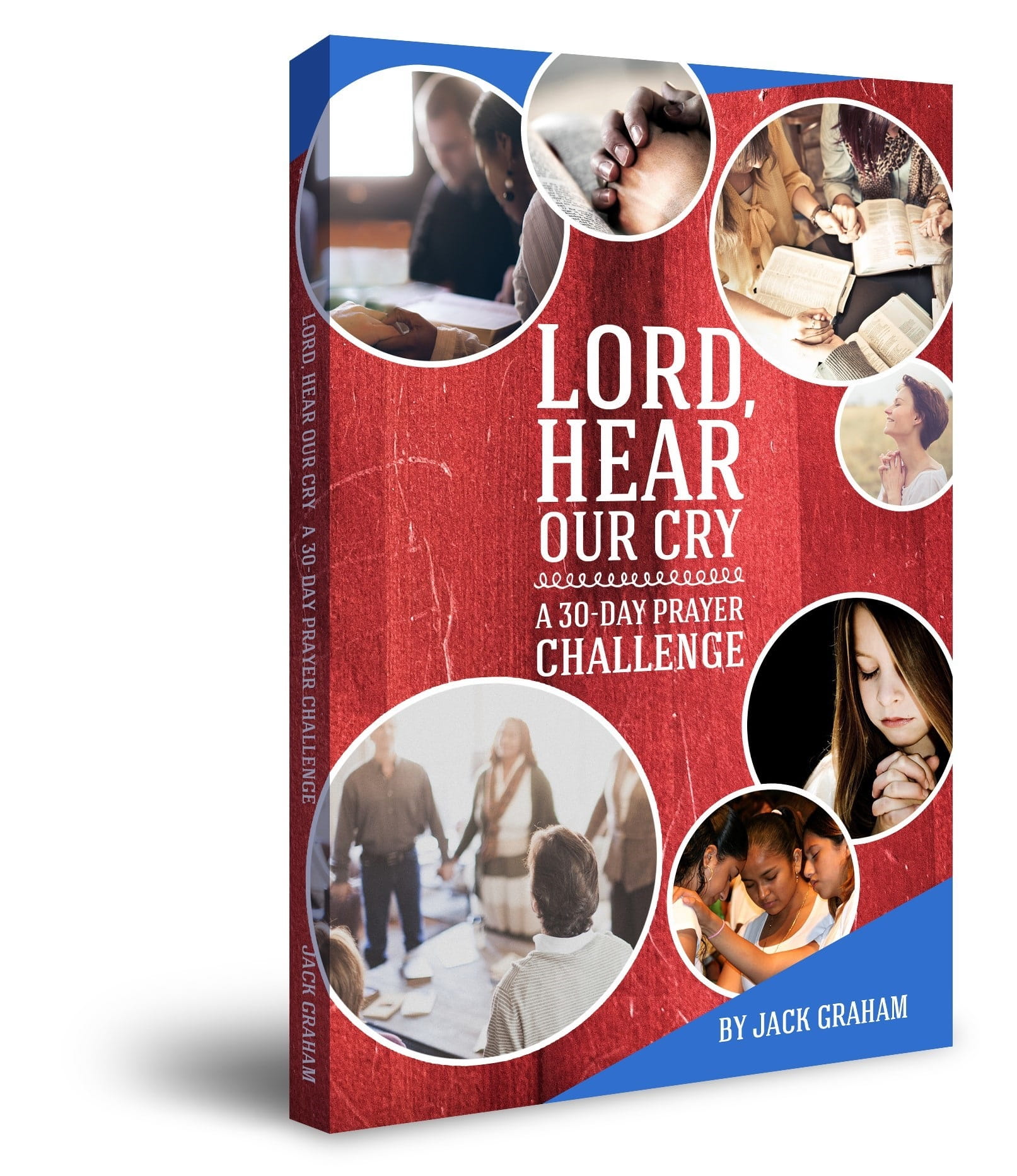 We want to help you Discover how to revitalize your prayer life in 30 days, by sending you Pastor Graham's book, 'Lord, Hear Our Cry.' It's our gift to thank you for your donation to help proclaim the Gospel 'til the whole world hears.
Thank you!
Jack Graham
PowerPoint Ministries