The Amazing Joy Jesus Gives You
March 3
Though you have not seen him, you love him. Though you do not now see him, you believe in him and rejoice with joy that is inexpressible and filled with glory, obtaining the outcome of your faith, the salvation of your souls.
I grew up in church in the 1950s, when things were just done differently than they are today. In those days (at least in my church), a child could get into trouble for smiling in church. If I ever laughed or smiled, my mom would pinch my leg so hard it would leave a bruise!
Those were different days, and it's not always easy to pass judgment on a different time. But the truth is that our worship should be full of smiling, laughter, and celebration. That's because, as today's passage tells us, living with Jesus in your life gives us a "joy that is inexpressible."
The churches where people walk around with joyless, somber faces are slowly fading away because, quite simply, people are tired of religious obedience that's divorced from a vibrant life of faith. People want a better way to experience and express that life.
Jesus heals our hurts and our sins, and gives us life to the absolute fullest. That's worth celebrating and expressing our joy as we fellowship with others. Let the joy of the Lord permeate your entire being from the inside out and be seen by a watching world!
LET THE JOY OF JESUS FILL YOU ON THE INSIDE AND OVERFLOW THROUGH YOUR EXPRESSIONS AND ACTIONS.
---

For more from PowerPoint Ministries and Dr. Jack Graham, please visit www.jackgraham.org
and
Listen to Dr. Jack Graham's daily broadcast on OnePlace.com.
Watch Jack Graham and Powerpoint Ministries Video Online.

Revitalize your prayer life in 30 days!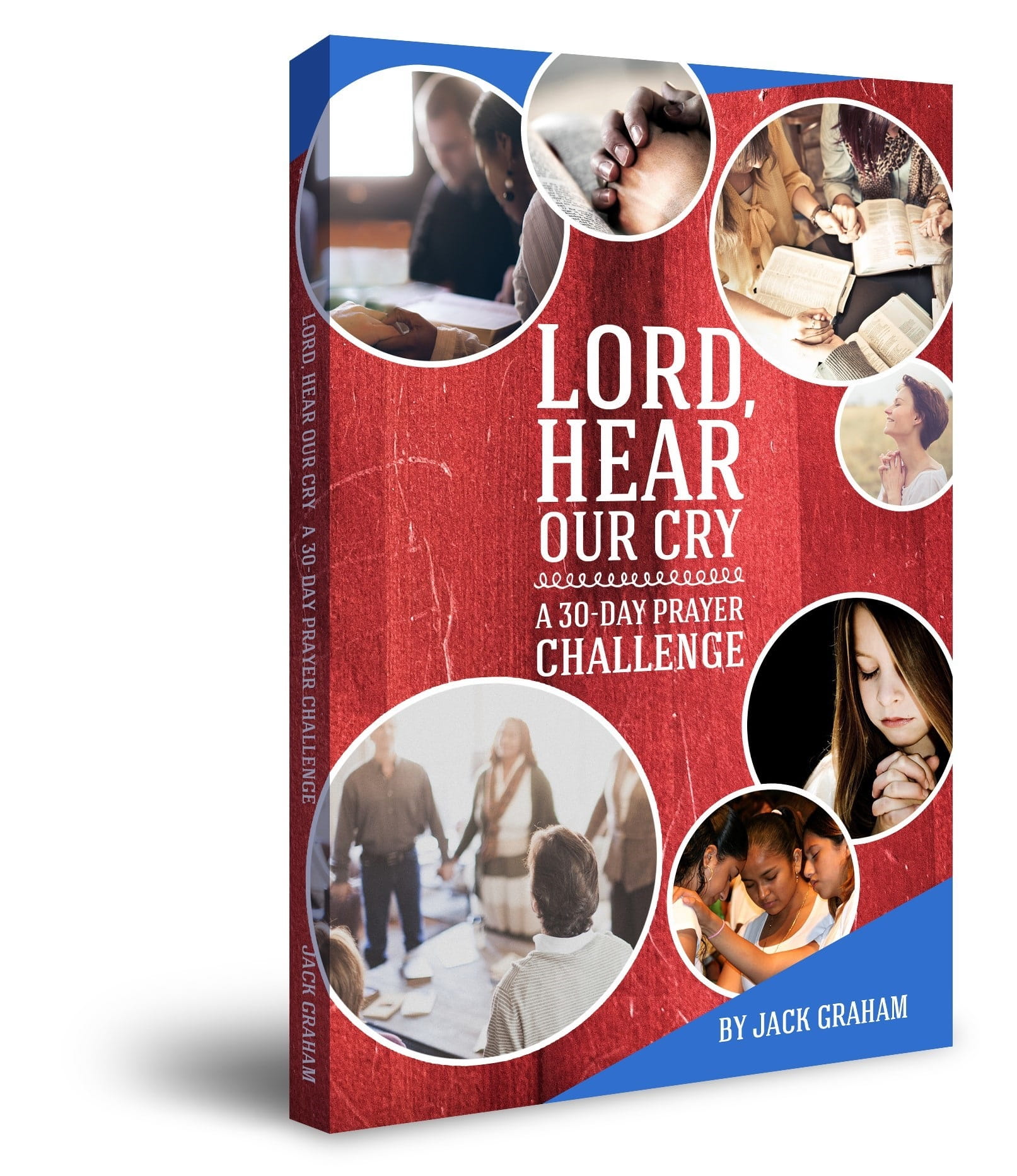 We want to help you Discover how to revitalize your prayer life in 30 days, by sending you Pastor Graham's book, 'Lord, Hear Our Cry.' It's our gift to thank you for your donation to help proclaim the Gospel 'til the whole world hears.
Thank you!
Jack Graham
PowerPoint Ministries