The Hardship That Often Comes with Following Christ
December 26
And Simeon blessed them and said to Mary his mother, "Behold, this child is appointed for the fall and rising of many in Israel, and for a sign that is opposed (and a sword will pierce through your own soul also), so that thoughts from many hearts may be revealed."
Mary had a hard life. She became pregnant out of wedlock, which would've brought shame to her and her family. She raised young Jesus, and had other children along the way. At some point, she probably lost her husband to death. And then, she followed her oldest son to the cross, where he was crucified as a criminal though He was innocent.
The same little mouth that cried out on Christmas morning is the one that cried in pain on the cross. And the same tiny hands and feet on that little baby would have nails driven through them 33 years later. Yes, Mary's soul was most definitely pierced with sadness.
The message of Christmas is the message of the cradle, the cross, and the crown. The cradle because God became a man in Christ. But the wood of the cradle touches the wood of the cross, where that man died for the forgiveness of our sins. And He rose again and ascended on high where He received His crown and assumed His rightful place in heaven.
The story of Christmas isn't just about a baby in Bethlehem. It's the foundation for a major shift in human history… and Mary was there the entire way. Life isn't always easy, and it wasn't for Mary. But God has a plan and will work all things for good. Mary trusted Him. You can too.
THE STORY OF CHRISTMAS INVOLVED SUFFERING FOR MANY. LOOK TO THEM AS EXAMPLES AS YOU PERSEVERE THROUGH HARD TIMES.
---

For more from PowerPoint Ministries and Dr. Jack Graham, please visit www.jackgraham.org
and
Listen to Dr. Jack Graham's daily broadcast on OnePlace.com.
Watch Jack Graham and Powerpoint Ministries Video Online.

Revitalize your prayer life in 30 days!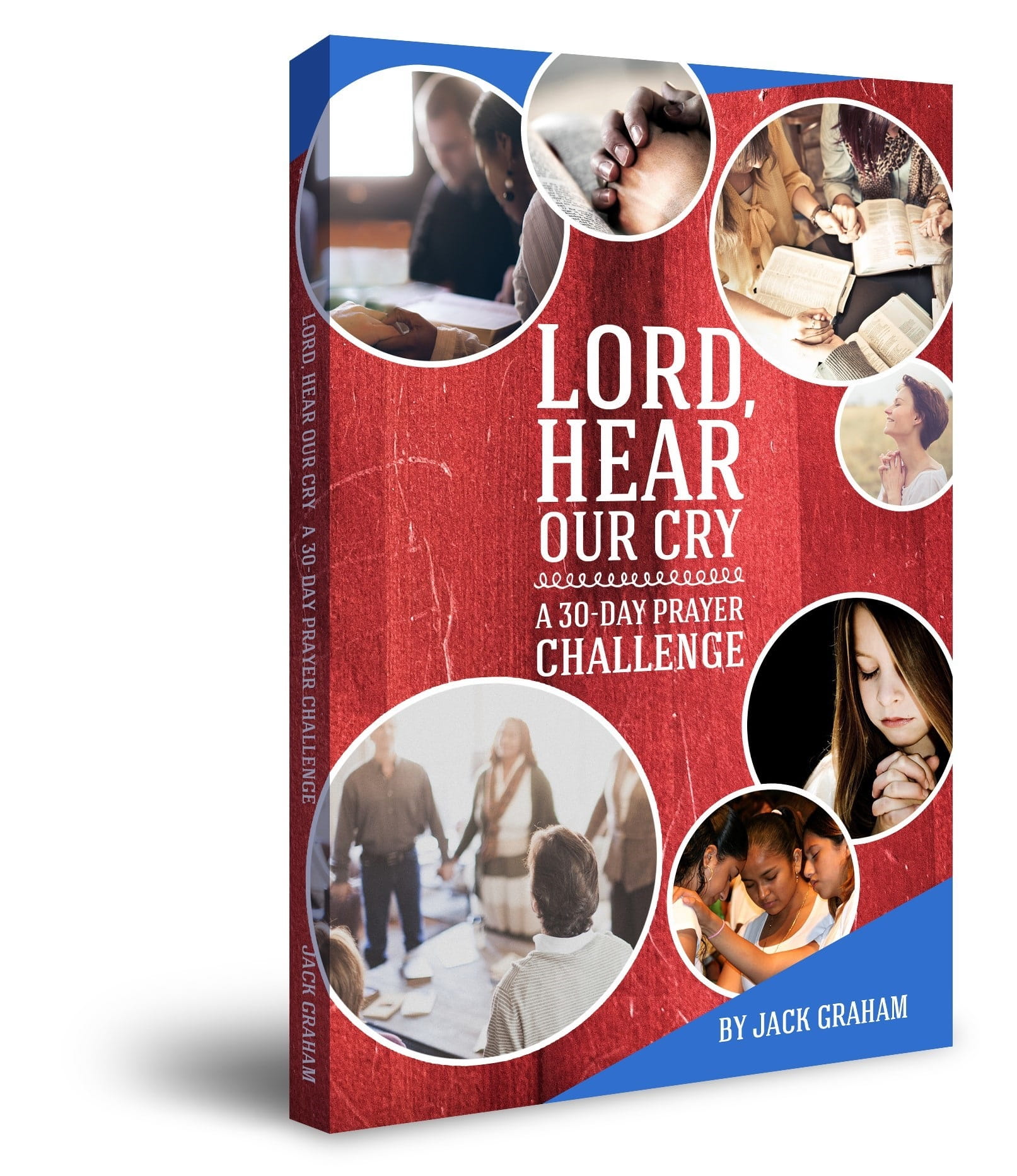 We want to help you Discover how to revitalize your prayer life in 30 days, by sending you Pastor Graham's book, 'Lord, Hear Our Cry.' It's our gift to thank you for your donation to help proclaim the Gospel 'til the whole world hears.
Thank you!
Jack Graham
PowerPoint Ministries