The Holy Name of Your Awesome God
January 24
The name of the LORD is a strong tower;
the righteous man runs into it and is safe.
I've found there are many people who have names prophetic of what they will do in life. Years ago when I was living in Florida, there was a dentist in our town by the name of Dr. Toothman. In another town, I heard there was a barber by the name of Dan Druff. And I was once told of a man named Will Crumble. His profession? A builder!
Yes, there are some strange and silly names out there. But when it comes to God, He takes His name very seriously. Why? Because God's name isn't an empty or powerless word, but it's a powerful message of His character – who He is to believers (a loving Father) and who He is to unbelievers (a righteous judge).
So what does it mean to revere the name of God? We'll, it's more than just not using His name as a curse word, though it would include that. It's understanding that we're not to abuse God's name by taking it too lightly. We shouldn't be so casual in our approach toward God that we forget about His power and righteousness.
The Lord's name is a strong tower, not a grass hut. So in a world that's become so flippant about how it talks about God, remember to maintain a healthy reverence for the Lord's name!
THE LORD'S NAME IS A STRONG TOWER THAT HAS THE POWER TO SAVE. RESPECT GOD'S NAME BY REVERING HIS MIGHT AND HOLINESS.
---

For more from PowerPoint Ministries and Dr. Jack Graham, please visit www.jackgraham.org
and
Listen to Dr. Jack Graham's daily broadcast on OnePlace.com.
Watch Jack Graham and Powerpoint Ministries Video Online.

Revitalize your prayer life in 30 days!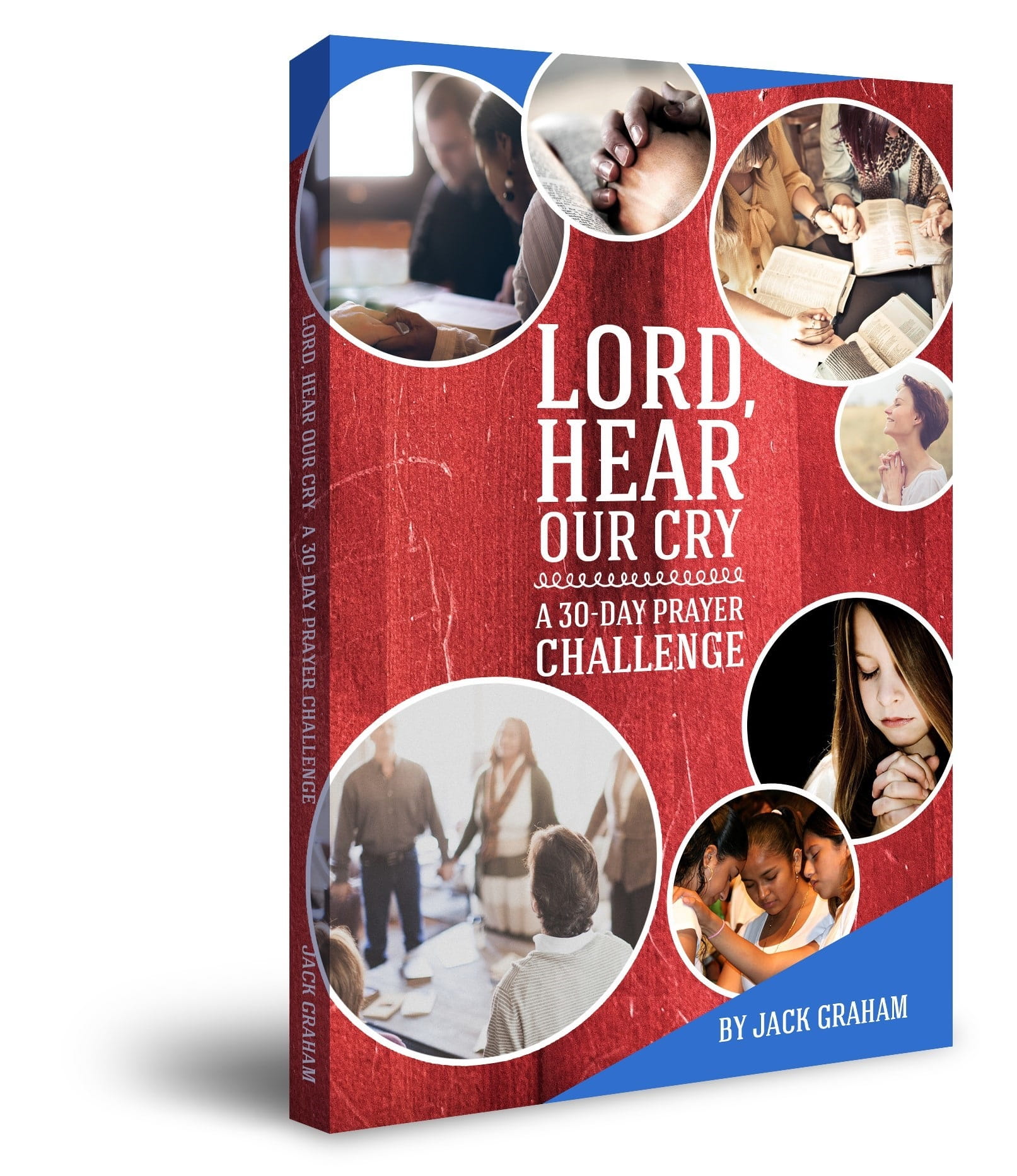 We want to help you Discover how to revitalize your prayer life in 30 days, by sending you Pastor Graham's book, 'Lord, Hear Our Cry.' It's our gift to thank you for your donation to help proclaim the Gospel 'til the whole world hears.
Thank you!
Jack Graham
PowerPoint Ministries