The Indescribable Gift God's Given You Today
September 7
Your eyes saw my unformed substance;
in your book were written, every one of them,
the days that were formed for me,
when as yet there was none of them.
I've told the story many times about my dad's death. Yet every time I do, it seems like God gives me a whole new perspective on His grace and love. My dad worked at a hardware store. And one day, a shoplifter came in to rob the store and bludgeoned my dad to death with a hammer. I was just out of college, and had a hard time coping with such a loss.
Then several years ago, my friend Bill and his wife were heading home from church one evening and were struck by a hit-and-run driver. The collision was very severe, and if the car had hit them four feet to the left, there's little doubt Bill would've been killed.
Why did God let my dad die? Why did God spare Bill's life? This side of heaven, we may never get answers to questions like these. But one thing is for sure: neither of these events caught God by surprise. It's not like God checked out for the day, came back, and said, "Oh no. What happened?"
Your life is a vapor. And no matter how old you are when the Lord calls you home, the truth is that your time on this earth is limited… your days are numbered. Consider every single day you live to be a gift from God. Thank Him for it, and live it to the fullest for His glory!
EVERY DAY IS A GIFT. GIVE TODAY TO GOD, KNOWING HE'S GIVEN YOU EXACTLY THE NUMBER OF DAYS YOU NEED TO FULFILL HIS CALLING ON YOUR LIFE.
---

For more from PowerPoint Ministries and Dr. Jack Graham, please visit www.jackgraham.org
and
Listen to Dr. Jack Graham's daily broadcast on OnePlace.com.
Watch Jack Graham and Powerpoint Ministries Video Online.

Revitalize your prayer life in 30 days!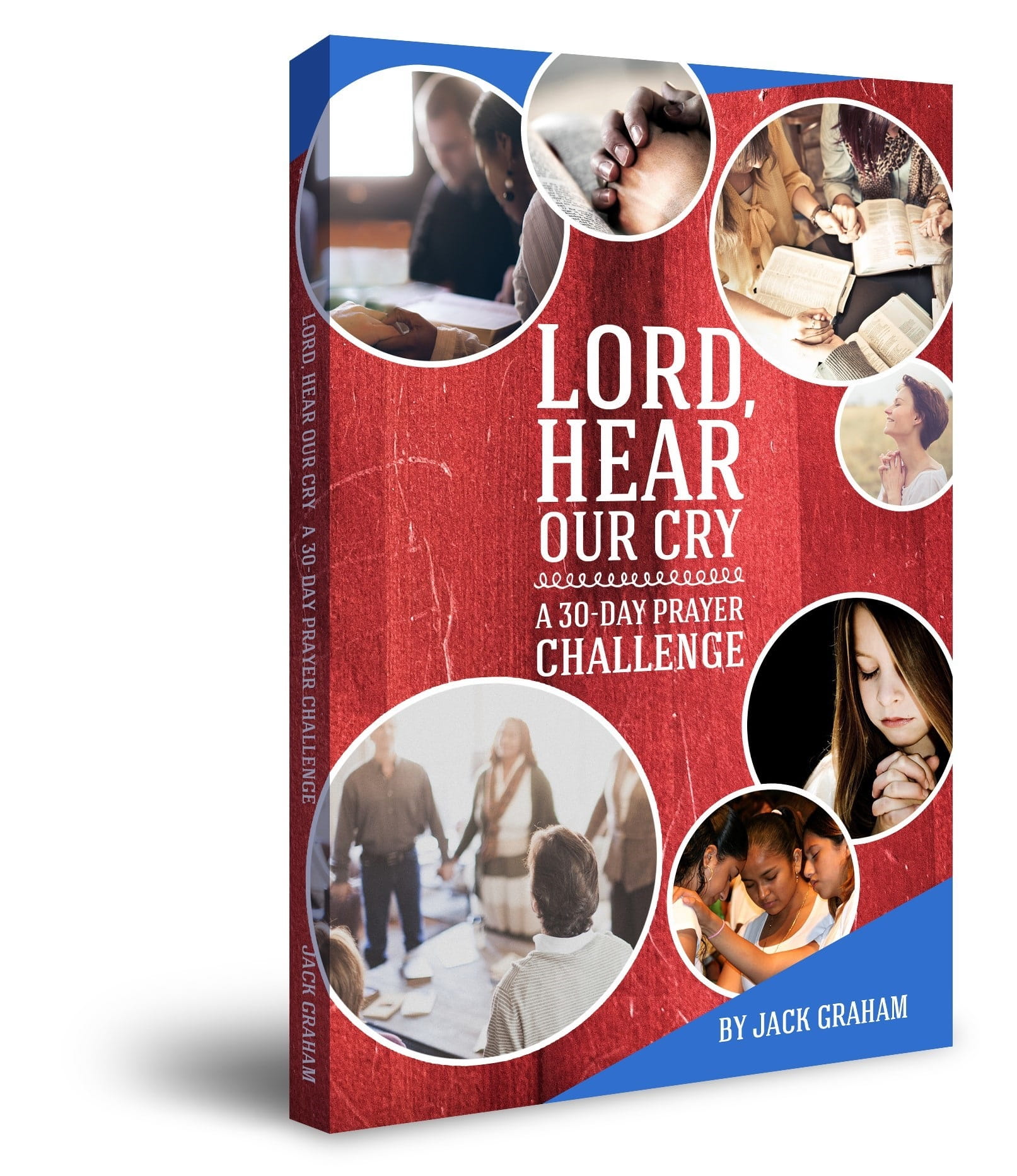 We want to help you Discover how to revitalize your prayer life in 30 days, by sending you Pastor Graham's book, 'Lord, Hear Our Cry.' It's our gift to thank you for your donation to help proclaim the Gospel 'til the whole world hears.
Thank you!
Jack Graham
PowerPoint Ministries