The Key to Controlling Chaos in Our Culture
March 15
Unless the LORD builds the house,
those who build it labor in vain.
Unless the LORD watches over the city,
the watchman stays awake in vain.
Years ago, Newsweek magazine printed an article about the many problems in our society. And one of the conclusions of the article was: "There is a high correlation between disrupted homes and just about every social problem imaginable."
I remember reading that article, putting the magazine down, and thinking, "Wow… what a well-researched, thoughtful, and utterly biblical conclusion!" Newsweek was exactly right. If the home is not in line, then there is going to be chaos.
The home isn't just a dwelling where people go to eat and sleep. It's a place where lessons should be taught, love given and received, and Jesus exalted. That's the biblical model for the home – and it's one that has been proven to be a tremendous benefit to society.
Any attack on the home is an attack on the very foundations of our society and our way of life. That's because the home is an establishment created by God with the divine imperative to live in relationship with Him and train the next generation to do the same. So stand for the family and help fight chaos and broken lives!
STAND FOR THE HOME IN A WORLD OF CHAOS AND YOU'LL HELP KEEP FAMILIES AND LIVES TOGETHER.
---

For more from PowerPoint Ministries and Dr. Jack Graham, please visit www.jackgraham.org
and
Listen to Dr. Jack Graham's daily broadcast on OnePlace.com.
Watch Jack Graham and Powerpoint Ministries Video Online.

Revitalize your prayer life in 30 days!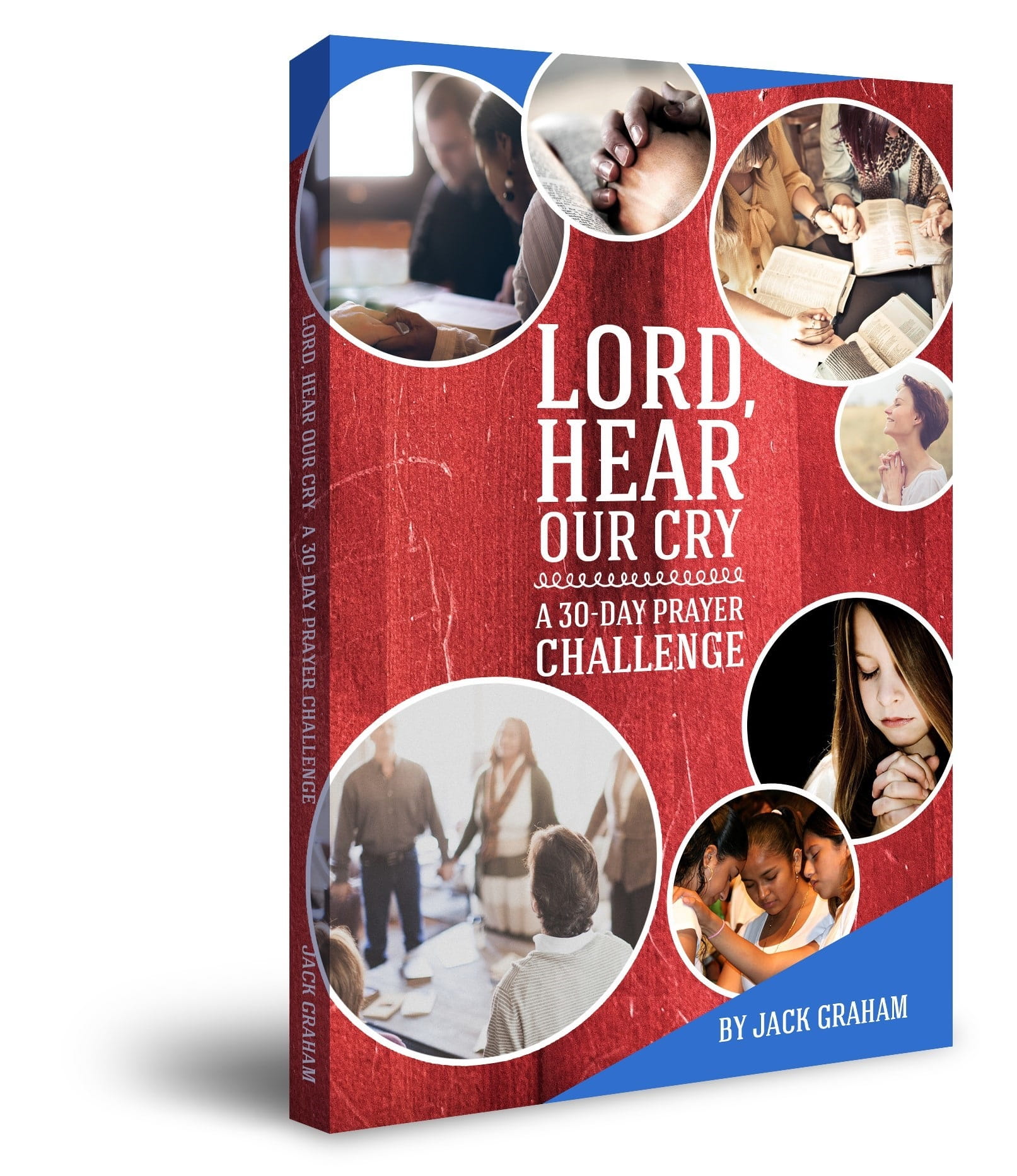 We want to help you Discover how to revitalize your prayer life in 30 days, by sending you Pastor Graham's book, 'Lord, Hear Our Cry.' It's our gift to thank you for your donation to help proclaim the Gospel 'til the whole world hears.
Thank you!
Jack Graham
PowerPoint Ministries