The One Who Rescues You from Death
December 6
"For God so loved the world, that he gave his only Son, that whoever believes in him should not perish but have eternal life."
Imagine looking at a swimming pool filled with people. All of a sudden, you see a small child caught out in the deep end, completely unable to swim and sinking to the bottom. So you start waving your arms and shouting at him, trying to give him some tips on how to make it back to the shallow end of the pool.
Does that make sense? Would anyone in their right mind just stand there and shout while a child is drowning? Absolutely not! Every single rational-thinking person would jump in the water and pull that child to safety.
Left in our sin, we're exactly like that drowning child. We have no hope of escaping death on our own. And while the world's religions wave their arms and shout instructions at us for pulling ourselves from death, Jesus is the only one who gets in the water to save us.
As we move into the season of Advent, let's focus our hearts and minds on the work of Jesus Christ – the one who came into the world to die for our sins and rescue us from a hopeless eternity. Praise God today that He loved you that much!
PRAISE GOD THAT HE DIDN'T JUST GIVE US INSTRUCTIONS FOR LIVING, BUT CAME HIMSELF TO SAVE US FROM A HOPELESS ETERNITY!
---

For more from PowerPoint Ministries and Dr. Jack Graham, please visit www.jackgraham.org
and
Listen to Dr. Jack Graham's daily broadcast on OnePlace.com.
Watch Jack Graham and Powerpoint Ministries Video Online.

Revitalize your prayer life in 30 days!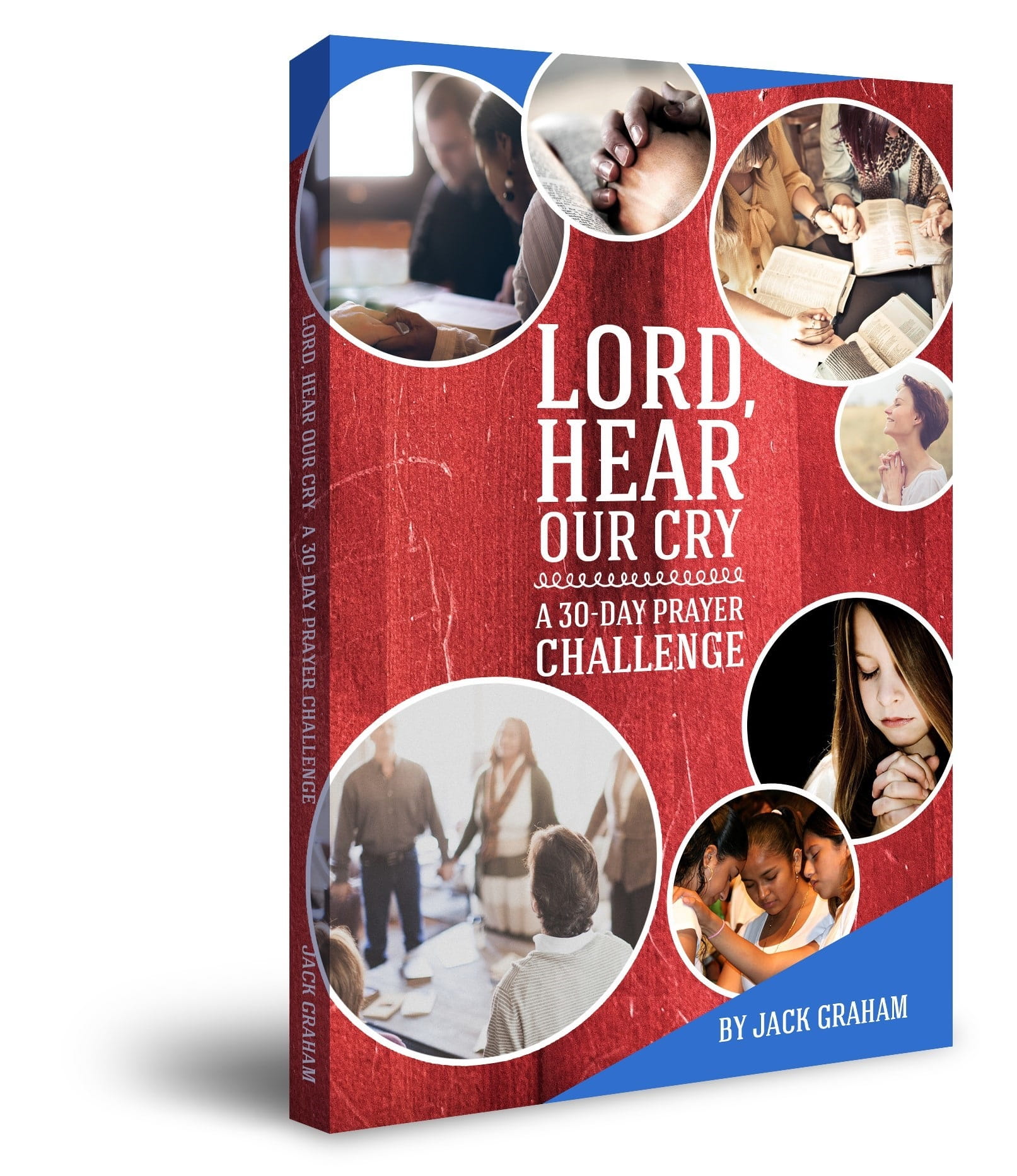 We want to help you Discover how to revitalize your prayer life in 30 days, by sending you Pastor Graham's book, 'Lord, Hear Our Cry.' It's our gift to thank you for your donation to help proclaim the Gospel 'til the whole world hears.
Thank you!
Jack Graham
PowerPoint Ministries